Moms have one of the hardest jobs. Whether expecting a baby, homeschooling young children, or have teenagers, they confront many daily challenges that require you to be at your best.
Surveys have found that even before the pandemic, moms said that they felt stressed because of increased demands, which lead to far greater burnout levels. [1]
When you're not well, though, nobody benefits! When you show up as your best, on the other hand, you become a role model for your family and loved ones. You're able to show up more fully for them, which inspires others to be at their best.
Self-Care is #1 for Moms and Moms-to-Be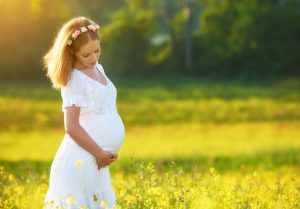 Self-care doesn't need to be time-consuming or require a lot of effort. Instead, remove the interferences that stop you from being healthy. Unhealthy foods, skipping out on exercise, missing important nutrients, and not getting enough sleep can steal your supermom powers.
Instead, provide the body the nutrients, food, movement, and other lifestyle factors that allow you to thrive.
7 Self Care Tips for Mom
Our 5 Essentials ® is a great place to begin.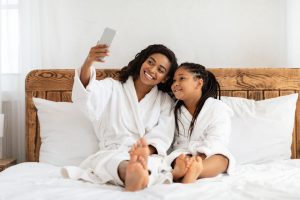 Along with those guidelines, these simple healthy habits will help you show up as the superstar that you are.
Daily Essentials for Women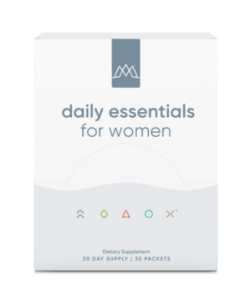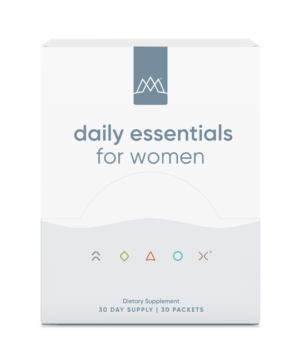 You're busy. Sorting out, counting, and understanding the right nutrients you need can feel like a challenge. That's why we designed Daily Essentials for Women. Just one packet every day gives you the essentials to thrive:
Women's Multivitamin
B-Complex with Delayed Release
Optimal Omega
Vitamin D3 + Probiotics
Magnesium Glycinate
Simply toss one packet in your purse or bag, take it with a meal, and you've met your day's nutrient needs. Easy and done!
Special Consideration for Moms-To-Be
If you're expecting, congratulations. Pregnancy provides so many opportunities and special moments to prepare life for your baby.
During this miraculous process, be sure to prevent future health problems for you and your child. When you take charge of your health, you also ensure that your child reaches his or her full potential: [7]
Find your healthy weight. One of the most important ways to be healthy throughout pregnancy is to find your healthy weight. You're also ensuring that your child maintains his or her healthy weight throughout life. [8]
Talk with your healthcare practitioner. He or she can address concerns that arise during pregnancy, including high blood pressure, diabetes, heart disease, and an unhealthy weight.
Visit your chiropractor. One review of six studies found that chiropractic care could improve outcomes in pregnancy-related lower back pain. [9] Find a chiropractor near you here.
Get the right nutrient support. Our Prenatal Daily Essentials Packets combine all the essential nutrients your body needs during pregnancy and lactation. Just two packets daily provide a wide variety of key nutrients the body needs before, during, and beyond pregnancy.
Pregnancy is One of the Great Miracles of Life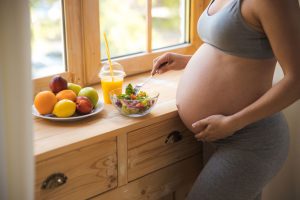 Unfortunately, moms-to-be sometimes encounter situations that impair the beautiful, natural process of childbirth. We wrote Align Your Health: Maximizing Your Pregnancy, Birth, and Newborn to support you throughout this process, so that you fully experience the miraculous process of childbirth.
This groundbreaking, empowering book incorporates MaxLiving's holistic approach to pregnancy. We take you and your family from approaching health before conception, during pregnancy, and to postpartum and beyond.
Throughout this book, we've incorporated our 5 Essentials ® – mindset, nutrition, chiropractic, exercise, toxins, and critical supplements – to guide you through pregnancy and beyond. We've included plenty of tasty, nutrient-rich recipes, too!
Align Your Health: Maximizing Your Pregnancy, Birth, and Newborn provides everything you need to maximize your pregnancy. Consider this the go-to book to maximize the amazing experience that is childbirth.


About the Author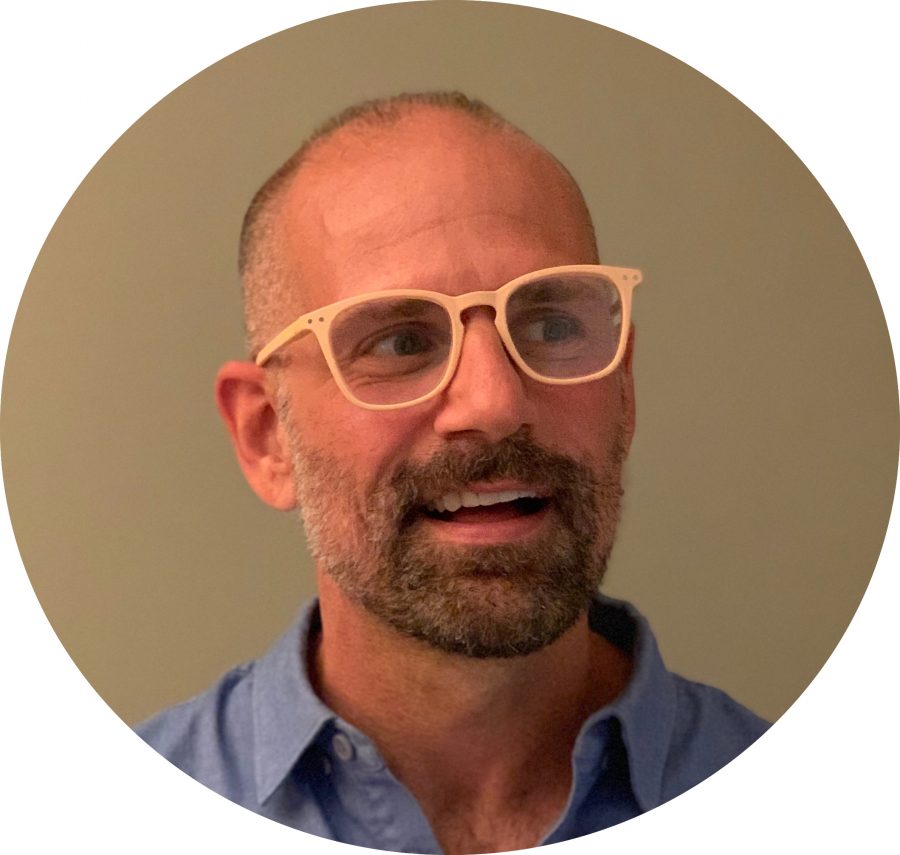 Jason Boehm is a Chicago, IL-based nutritionist and science writer. He combines his two Master's Degrees in Mass Communication and Nutrition to help others achieve their wellness goals through science-based, engaging written content.
References
[1] https://www.mavenclinic.com/lp/parents-at-the-best-workplaces-2020
[2] https://www.cdc.gov/women/mothersday/index.htm
[3] https://pubmed.ncbi.nlm.nih.gov/26856338/
[4] https://pubmed.ncbi.nlm.nih.gov/26821442/
[5] https://www.apa.org/news/press/releases/stress/2010/gender-stress
[6] https://pubmed.ncbi.nlm.nih.gov/18029339/
[7] https://www.healthypeople.gov/2020/topics-objectives/topic/maternal-infant-and-child-health
[8] https://www.ncbi.nlm.nih.gov/pmc/articles/PMC3129907/