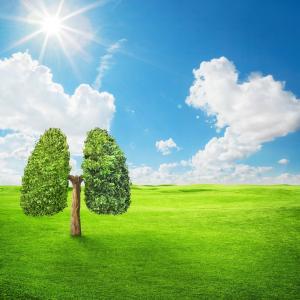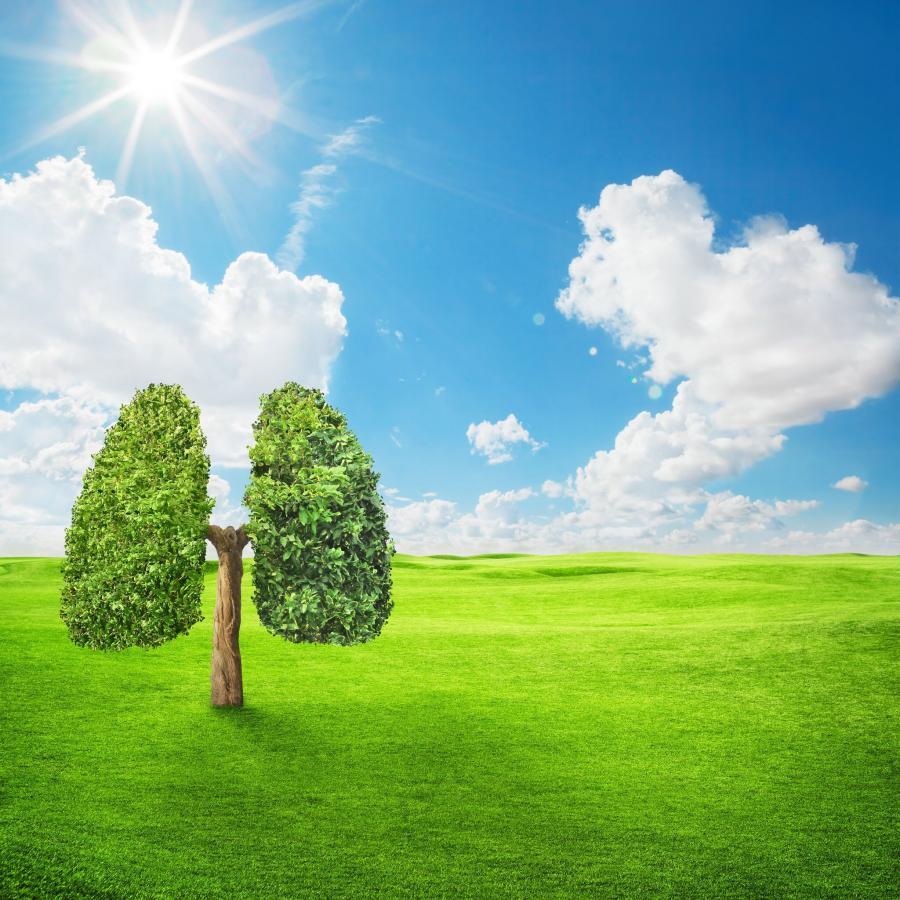 At the beginning of the 20th century, lung cancer was relatively rare. Today, this disease is the most commonly diagnosed cancer worldwide. Tragically, lung cancer makes up almost 25 percent of all cancer deaths among men and women. [1]
The lungs are part of your respiratory system. When you inhale or breathe in, air enters your lungs to provide oxygen. Exhaling or breathing out helps move carbon dioxide out of the body. Your brain, sensing the body's need for oxygen and to get rid of carbon dioxide, manages how quickly or slowly you breathe. [2]
When cells grow out of control abnormally, cancer can eventually occur. Lung cancer may begin in the lungs and spread to lymph nodes or other organs such as the brain. Cancer may also originate in another organ and spread to the lungs. [3]
Risk Factors and Symptoms of Lung Cancer
About 90 percent of lung cancer cases occur from smoking. Burning tobacco produces at least 60 known carcinogens.[4]
People who smoke cigarettes are 15 to 30 times more likely to get lung cancer or die from lung cancer compared with people who don't smoke. The more cigarettes you smoke and the longer you've smoked, will increase your risk of lung cancer.  Even an occasional cigarette can increase that risk. [5]
Even if you don't smoke, you can get lung cancer. Around 10 – 15 percent of lung cancer cases in America are nonsmokers.  Environmental risk factors, including secondhand smoke exposure and indoor air pollution, contribute to these lung cancer cases. [6]
Radon, a natural radioactive gas sometimes found in buildings, can damage your lungs when you breathe it in (especially if you smoke). Exposure to chemicals and substances such as arsenic and asbestos can also increase your risk of developing lung cancer. [7]
Other factors that can contribute to lung cancer include:
Radiation for non-lung cancer treatment, such as non-Hodgkin's lymphoma and breast cancer
Lung diseases like idiopathic pulmonary fibrosis [8]
Most lung cancers don't show symptoms until they spread. They include:
A cough that does not go away or gets worse.
Coughing up blood or rust-colored sputum.
Chest pain that worsens with deep breathing, coughing, or laughing.
Loss of appetite and/ or unexplained weight loss.
Shortness of breath.
Feeling tired or weak. [9]
Many of these symptoms can be caused by something other than lung cancer. Likewise, you might mistake them for other conditions. Addressing specific symptoms and concerns with your healthcare practitioner can lead to early diagnosis of lung cancer, when treatment can be more effective.
Eat Your Vegetables to Fight Lung Cancer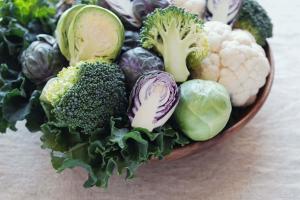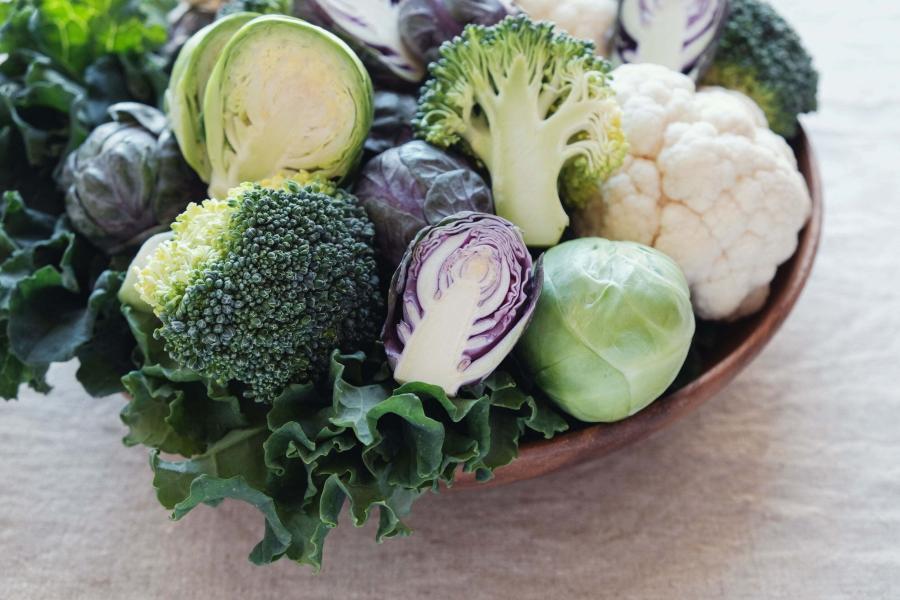 Prevention is the best way to reduce your risk of lung cancer. Beyond not smoking, and avoiding secondhand smoke and other chemicals, the most effective way to fight lung cancer is at the end of your fork.
Our Core and Advanced Plans contain all the nutrients the body needs to thrive. Evidence shows that fruits and vegetables, for instance, can protect smokers and non-smokers from lung cancer. [10]
Cruciferous vegetables are especially important. Studies show that compared with people who consumed the least amount of cruciferous vegetables, those who ate more reduced their risk of lung cancer by up to 23 percent. [11] Our Broccoli and Cabbage Salad combines two cancer-fighting cruciferous vegetables.
Zest those vegetables up with herbs and spices. Aged garlic can reduce your risk of certain cancers, including lung cancer. [12] Turmeric, with its active ingredient curcumin, is a tasty spice that can fight lung cancer. [13]
Chronic inflammation plays a role in lung cancer. The antioxidants in plant foods can protect against this "silent" inflammation. So can omega-3 fatty acids, especially eicosapentaenoic acid (EPA). [14] Wild-caught seafood is a great source of omega-3s, but flaxseeds, chia seeds, and walnuts are smart plant sources of these anti-inflammatory fatty acids.
6 More Ways to Reduce Your Risk of Lung Cancer
How you eat, move, and live significantly impacts the health of your lungs. Combined with a healthy diet, these six strategies can reduce your risk of lung cancer.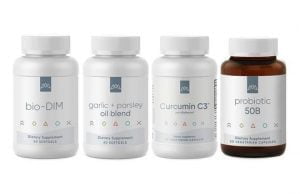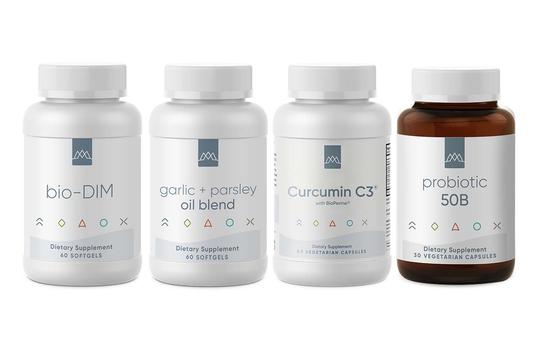 Minimize toxins. Toxins are everywhere, including the air you breathe and food you eat. You have plenty of ways to minimize them. To reduce your risk of lung cancer, be aware of your environment. Test your home for radon. Avoid exercising outdoors on bad air days. Pay attention to air quality and minimize outdoor time when air quality is unhealthy. [18]
Get the right nutrient support. Along with making smart food and lifestyle choices, specific nutrients can give your body the support to fight against cancer and other diseases. We've combined those important nutrients in our Cell Support Bundle, which contains four key formulas:
Read more articles on the steps you can take to help prevent cancer.


References
[1] https://www.cancer.org/cancer/lung-cancer/about/key-statistics.html
[2] https://www.nhlbi.nih.gov/health-topics/how-lungs-work
[3] https://www.cdc.gov/cancer/lung/basic_info/what-is-lung-cancer.htm
[4] https://www.ncbi.nlm.nih.gov/pmc/articles/PMC6037963/
[5] https://www.cdc.gov/cancer/lung/basic_info/risk_factors.htm
[6] https://www.ncbi.nlm.nih.gov/pmc/articles/PMC6037963/
[7] https://www.nhs.uk/conditions/lung-cancer/causes/
[8] https://www.ncbi.nlm.nih.gov/books/NBK482357/
[9] https://www.cancer.org/cancer/lung-cancer/detection-diagnosis-staging/signs-symptoms.html
[10] https://www.cancer.org/cancer/lung-cancer/causes-risks-prevention/prevention.html
[11] https://www.ncbi.nlm.nih.gov/pmc/articles/PMC2735794/
[12] https://www.ncbi.nlm.nih.gov/pmc/articles/PMC6212616/
[13] https://www.ncbi.nlm.nih.gov/pmc/articles/PMC5575177/
[14] https://www.ncbi.nlm.nih.gov/pmc/articles/PMC4395033/
[15] https://www.ncbi.nlm.nih.gov/pmc/articles/PMC6775324/
[16] https://www.usgs.gov/special-topic/water-science-school/science/water-you-water-and-human-body?qt-science_center_objects=0#qt-science_center_objects
[17] https://www.rush.edu/health-wellness/discover-health/8-tips-healthy-lungs
[18] https://www.lung.org/lung-health-diseases/wellness/protecting-your-lungs