Expensive creams and demanding nightly regimens may help a little bit. Ultimately, however, healthy skin starts from within. How you eat, the nutrients you get, the way you move, and how you live all dramatically impact the health of your skin.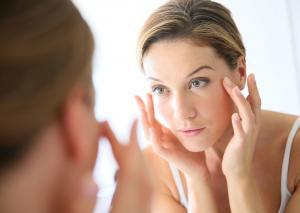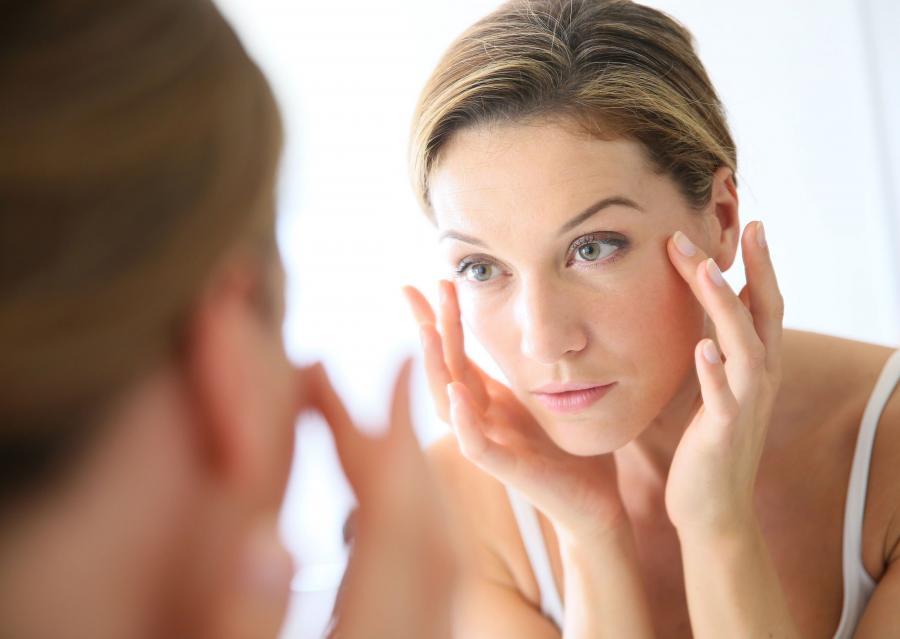 As your body's largest organ, the skin serves as a critical barrier against infection and disease. Among its functions, your skin:
Supports the immune system to protect against harmful invaders
Contains nerve endings to alert you about a hot or sharp object
Regulates your body temperature
Your skin can even give you glimpses of your overall health, revealing underlying problems such as allergies or infections.
Aging skin results from many factors, including reduced synthesis of collagen, a protein building block for healthy skin. [3] The good news is that many of these factors are within your control. You needn't settle for unhealthy skin.
Healthy Skin Starts with What You Eat
Sugary, processed foods can "sticky" up collagen and other proteins that keep your skin healthy. This process, called glycation, prevents these proteins from doing their jobs. Over time, glycation can lead to advanced glycation end products, appropriately called AGEs, which can damage the skin. [4]
What goes on your fork makes a significant impact on your skin. Our Core and Advanced Plans contain a wide variety of nutrient-rich foods that helps fight these damaging molecules.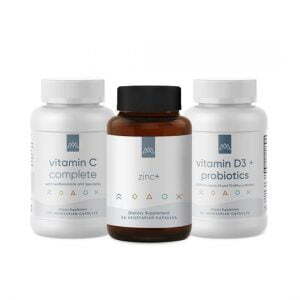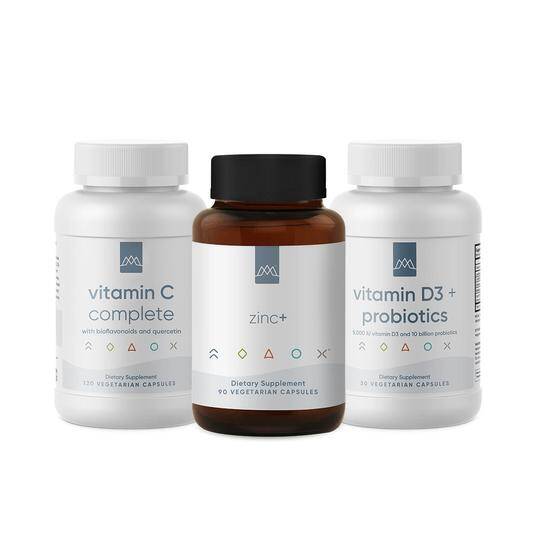 Fruits and vegetables provide the vitamins, minerals, and antioxidants your skin needs to glow. Among them include:
Vitamin C helps synthesize collagen. This antioxidant can also help prevent and treat ultralight (UV)-induced damage. [5]
Zinc can help skin heal after injury, protect against UV damage, and work as an antioxidant to protect skin against free radical damage. [6]
Vitamin D protects skin cells from UV-induced damage, skin cancer, and infections. The skin's ability to make vitamin D3 declines with age. [7]
Other key nutrients also contribute to healthy skin. They include:
5 More Ways to Get & Keep Healthy Skin
You needn't settle for the wrinkles, sagging, and other skin problems that can occur with age. Besides avoiding sugar, be aware of things like smoking and alcohol that can prematurely age your skin.
Equally important are the daily measures you take. Along with your diet, these five strategies support beautiful, radiant skin.
References
[1] https://www.ncbi.nlm.nih.gov/pmc/articles/PMC1022320/
[2] https://newsinhealth.nih.gov/2015/11/keep-your-skin-healthy
[3] https://www.ncbi.nlm.nih.gov/pmc/articles/PMC4531076/
[4] https://pubmed.ncbi.nlm.nih.gov/20620757/
[5] https://lpi.oregonstate.edu/mic/health-disease/skin-health/vitamin-C
[6] https://pubmed.ncbi.nlm.nih.gov/12358835/
[7] https://www.ncbi.nlm.nih.gov/pmc/articles/PMC3583891/
[8] https://www.ncbi.nlm.nih.gov/pmc/articles/PMC3133503/
[9] https://www.usgs.gov/special-topic/water-science-school/science/water-you-water-and-human-body?qt-science_center_objects=0#qt-science_center_objects
[10] https://pubmed.ncbi.nlm.nih.gov/21525260/
[11] https://www.ncbi.nlm.nih.gov/pmc/articles/PMC4531076/
[12] https://academic.oup.com/sleep/article/36/9/1355/2453883