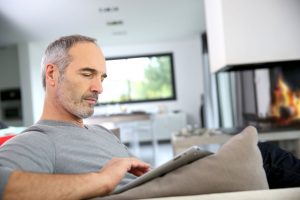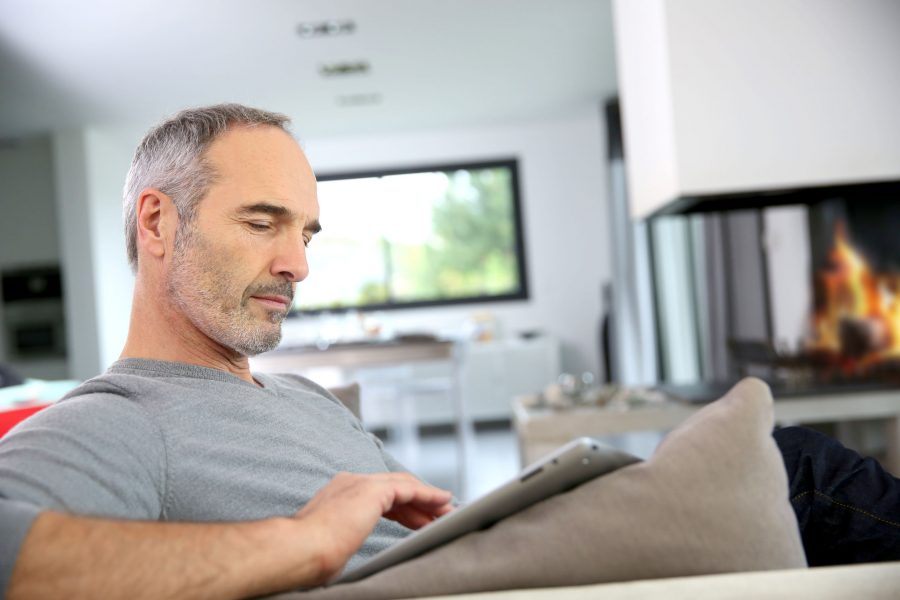 In the United States, 1 in 9 men will be diagnosed with prostate cancer during his lifetime. In fact, besides skin cancer, prostate cancer is the most common cancer in American men. More importantly this topic extremely important for men because…
Prostate cancer is the second leading cause of cancer death for men in America, behind only lung cancer. About 1 man in 41 will die of prostate cancer.
Still, while there's no sure-fire prostate cancer prevention program there are beneficial lifestyle choices, such as exercising and eating a healthy diet that have been shown to reduce your risk of prostate cancer.
If you're a male 50 or older, we encourage you to read this article in full and put the contents into practice. It's a science-backed plan that not only supports prostate health but will provide the best non-pharmaceutical methods for reducing the risk of this deadly disease. 
MaxLiving's Nutritional and Exercise Plan to Reduce Risk of Prostate Cancer
If you're reading this, there's a good chance you realize paying attention to the nutrition and nutrients we get from the foods we eat and becoming more physically active dramatically improves or chances of living longer and happier lives. Yet, while many people associate good nutrition and exercise habits to looking better, they are also vital to reducing our risk of certain cancers including prostate[i].
Managing Bodyweight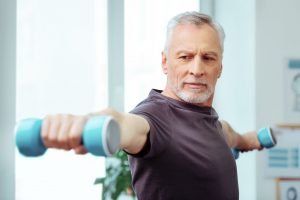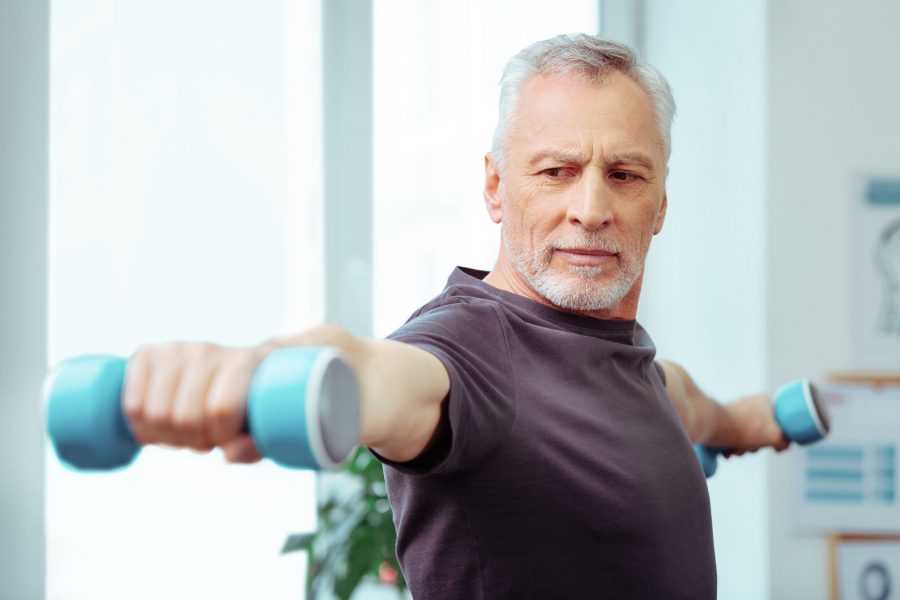 When cancer researchers look to the links between nutrition, exercise, and cancer, it often leads to how they affect our chances of becoming overweight or obese. The risk of prostate cancer as it relates to being overweight, exercise, and nutrition are not clear-cut, yet there is research that has found a higher risk of developing advanced prostate cancer or prostate cancer that is more likely to be fatal in men who are overweight or obese[ii].
From what is known, here are the top exercise and diet recommendations to support a reduced risk of prostate cancer.
Maintain a healthy weight – depending on who you talk to, the number associated with "healthy weight" can be a difficult. To simplify we'll use the Waist-to-Hip Ratio, which is what many doctors use to come away with a number for healthy weight.
How to get your waist-to-hip ratio
Measure your waist at the thinnest part.
Measure your hips at the widest part.
Divide the waist by the hips.
Men with a waist-to-hip ratio higher than 0.9 have too much of a belly (more apple-shaped). Women with a number higher than 0.85 are carrying too much weight (more pear-shaped).
The waist-to-hip guidelines vary by sex because men tend to carry extra weight in their bellies, while women show it more in the hips and buttocks.
Become and stay physically active– There are lots of exercise programs at fitness centers, or online including the MaxLiving Max T3 exercise system which is great for the whole family. But if you're a beginner or physical activity levels are lacking you can always get a workout with little to no equipment. Just simply add walking, hiking, biking, plus push-ups, sit-ups, and air squats to get a full body and heart health workout.
Eat lean proteins, vegetables, nuts and seeds – In general, experts agree that eating a balanced diet vegetables, nuts, seeds and lean proteins. In addition, specific food types and nutrients have been shown to either reduce or increase your risk of prostate cancer. We've broken down the important areas to focus on.
Watch Fats and Carbs – As noted above, a balanced approach to carbs and fats seems to be a good place to start building health habits. However, if you're following a diet that calls for liberal amounts of fat, and limited carbohydrates like the ketogenic diet they have been shown to slow tumor growth[iii],[iv]. On the other hand, when fat in the diet is increased you should also increase your intake of antioxidants like vitamin C, E, and beta-carotene. This makes fatty acids less prone to oxidation which can increase growth cancer cells[v].
Limit processed foods ­– If you shop in the perimeter of the grocery store – with meats, fresh fruits and vegetables you likely don't eat many highly processed foods. These foods like boxed foods or snacks, and sugar-sweetened drinks or juices are best to avoid for reducing the risk of diseases including prostate cancer.
Go moderate on dairy products and calcium – There are some data to support eating fewer dairy products to reduce prostate cancer risk, but it may simply point to excessive calcium intake. That's because studies have confirmed that calcium supplements or too much calcium in the diet (dairy is high in calcium) can increase your risk of prostate cancer[vi]. (Note: Men who are being treated for prostate cancer should still take calcium supplements if their doctor recommends them.)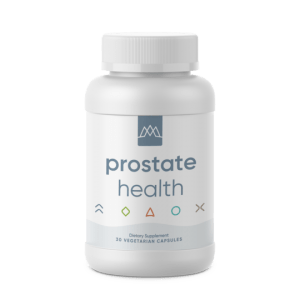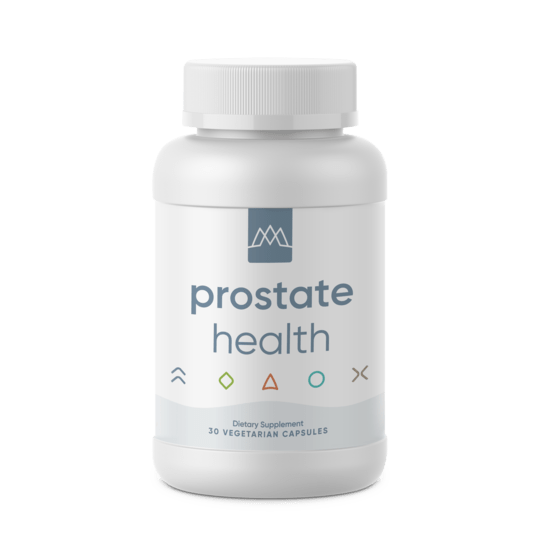 Increase cruciferous vegetables – Some studies suggest that cruciferous vegetables may help slow down the growth of prostate cancer and reduce the risk of advanced prostate cancer. Broccoli, cauliflower, cabbage, Brussels sprouts, bok choy, spinach and kale are all cruciferous veggies.
Get advanced nutrient support ­– Improving your daily nutrition plan and increasing your physical activity will go far in reducing your risk of prostate cancer.  However, even the freshest foods can only offer reduced nutrient availability due to depleted soil or harvesting methods. That's why for extra nutrient support in reducing your risk of prostate cancer, we suggest our multi-nutrient formula MaxLiving Prostate Health.  This product contains a suite of science backed nutrients specifically for prostate health. This exclusive product contains bioactive levels of zinc, saw palmetto, and selenium which have been shown to help prevent and protect the prostate from any complications that may occur with age.


References
[i] Anand, P., Kunnumakkara, A. B., Kunnumakara, A. B., Sundaram, C., Harikumar, K. B., Tharakan, S. T., … Aggarwal, B. B. (2008). Cancer is a preventable disease that requires major lifestyle changes. Pharmaceutical Research, 25(9), 2097–2116. https://doi.org/10.1007/s11095-008-9661-9
[iii] Masko, E. M., Thomas, J. A., Antonelli, J. A., Lloyd, J. C., Phillips, T. E., Poulton, S. H., … Freedland, S. J. (2010). Low-Carbohydrate Diets and Prostate Cancer: How Low Is "Low Enough"? Cancer Prevention Research, 3(9), 1124–1131. https://doi.org/10.1158/1940-6207.CAPR-10-0071
[iv] Freedland, S. J., Mavropoulos, J., Wang, A., Darshan, M., Demark-Wahnefried, W., Aronson, W. J., … Isaacs, W. B. (2008). Carbohydrate restriction, prostate cancer growth, and the insulin-like growth factor axis. The Prostate, 68(1), 11–19. https://doi.org/10.1002/pros.20683
[v] Martinez-Outschoorn, U. E., Balliet, R. M., Rivadeneira, D. B., Chiavarina, B., Pavlides, S., Wang, C., … Lisanti, M. P. (2010). Oxidative stress in cancer associated fibroblasts drives tumor-stroma co-evolution: A new paradigm for understanding tumor metabolism, the field effect and genomic instability in cancer cells. Cell Cycle (Georgetown, Tex.), 9(16), 3256–3276. https://doi.org/10.4161/cc.9.16.12553
[vi] Chan, J. M., Stampfer, M. J., Ma, J., Gann, P. H., Gaziano, J. M., & Giovannucci, E. L. (2001). Dairy products, calcium, and prostate cancer risk in the Physicians' Health Study. The American Journal of Clinical Nutrition, 74(4), 549–554. https://doi.org/10.1093/ajcn/74.4.549