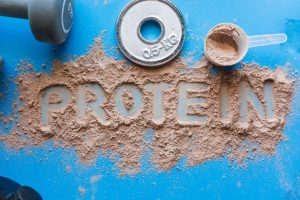 After years of being misunderstood, the benefits of using a high-quality protein powder have become universally accepted. Once only promoted by coaches for athletes looking to gain muscle, today health practitioners in every domain–including holistic healthcare, emphasize protein as the foundation for a variety of nutrition plans.
Based on years of research, health professionals advocate protein supplements have shown to be vital for health, fitness, and longevity. More importantly, because protein fuels the body's natural healing powers, it can help correct many causes of disease, naturally.  In this article, we'll focus on protein powders, the most popular form of protein supplement. We'll learn what to look for to ensure you're getting a high-quality product free of hormones, unnecessary fillers, and additives.
Modern Day Protein Powders
Protein powders were originally designed for people who have trouble getting enough protein from food. However, early protein powders often came from non-fat dry milk. By today's standards, this provided too much fat and carbohydrate to really qualify as a protein supplement. These were more of a meal supplement. Today, a variety of protein sources are available as protein supplements. This includes milk proteins (whey and casein), plants (pea, rice, and hemp), and bone broth which is a hydrolyzed (predigested) form of beef protein. The main benefit of protein powder is flexibility. They can be made into a creamy shake, added to a smoothie, morning coffee, stirred into oatmeal, or just mixed with water, milk, or milk substitute.
Choosing a Protein Powder
One of the main problems people face when picking a protein powder is the sheer quantity and variety of options. While this is a good thing when it comes to the forms of protein being offered, many of the ingredients and marketing terms used to describe these products can be misleading. These science-y sounding words and statements can be found on the labels of protein powders. You just need to know what to look for.
What to Avoid – When Reading Protein Powder Labels
Protein spiking with added amino acids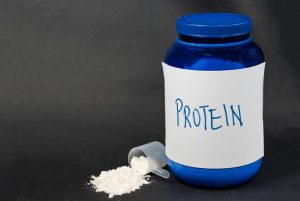 Most people think that having extra amino acids added to their protein powder is a good thing. In some instances, this may be ok, but too often this is a tactic to artificially inflate the amount of protein per serving declared on the products label. This is usually seen on bargain priced protein powders to reduce the cost of making the product. The problem is that added amino acids are incomplete proteins that fool the "nitrogen test." This test is used to analyze the product for complete whole proteins (like those found in nature).
Whole proteins are vital to your health and can be used to build and repair everything from muscle, skin, hair to blood cells and immune function. On the other hand, incomplete proteins CANNOT be used the same way. This means protein powders with added amino acids simply do not contain the amount of protein stated on the label. If your protein powder lists BCAAs, glutamine, beta-alanine, betaine, and/or creatine, you might think it's a great product. This is because, in addition to protein, you also get those key amino acids and amino-acid-derived nutrients.
However, even though you might be getting additional nutrients, you're getting them at the expense of the protein, NOT in addition to the protein. These ingredients are nitrogen-containing compounds that count toward the total protein amount listed on the label. Thanks to these "bonus" ingredients, you might be getting up to 10 grams less protein per serving than listed on the label.
That's one blatant health and fitness rip off that you can now avoid.
But there's more…
Artificial sweeteners
Another type of ingredient that has no place in a high-quality protein powder are potentially harmful artificial sweeteners like sucralose, aspartame, or potassium acesulfame. The main reason these are still used today is that they cost much less than natural sweeteners and provide a super intense level of sweetness that mimics unhealthy processed foods. The good news is that several "better for you" products are now sweetened naturally with healthy alternatives such as Stevia.
Note, that if you suffer from health problems like migraines, depression, IBS, weight gain, etc., you should seriously consider cutting out artificial sugars from your diet, as those that do report noticeable improvement.
Maltodextrin
Many inferior products use the cheap bulking agent maltodextrin to increase the size of the package without adding any nutritive value. This means a 2 lb container of protein might contain only 1.8 lbs, because ten percent is maltodextrin as filler. What's worse, maltodextrin is also high on the glycemic index (GI), meaning that it can cause a rapid spike in your blood sugar, which can wreak havoc on your health and wellbeing.
Vegetable oils
While vegetable sources of protein are very healthy, the unsaturated fats found in vegetable oils are not. This is because when they're heated, vegetable oils tend to oxidize. In this form, they become dangerous to body tissues and can trigger inflammation, a known risk factor for many forms of disease. These oils are extremely harmful to your heart health because they've been shown to produce build-up (plaque) in your blood-vessels that can lead to a heart attack.
What to Look for in a Protein Powder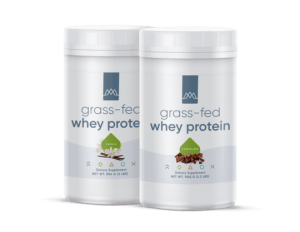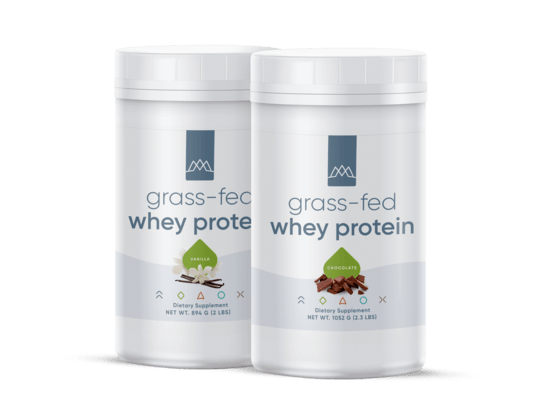 Grass-fed whey
Grass-fed whey protein that offers numerous health benefits. Cows that are grass fed are raised on a natural diet of grass, not on an unnatural diet of highly processed corn grown with dangerous pesticides.  This type of corn is often produced in a way that makes it a Genetically Modified Organism (GMO). This process involves rearranging the building blocks of life in experimental ways that don't happen in nature.
Protein peptides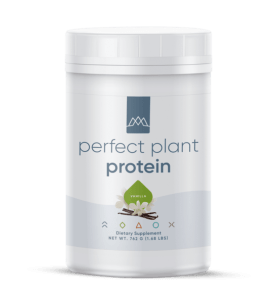 Recent technological advancements have allowed manufacturers to deliver high concentrations of protein peptides, which are rapidly absorbed and used by the body. These beneficial proteins provide excellent digestibility, solubility, and absorption due to the manufacturing process that predigests them.
Digestive enzymes
Enzymes are an essential part of any natural chemical reaction that takes place in your body. Many biological reactions, such as digesting food, brain-activity, cellular energy, and the repair process of tissue, organs, and cells are regulated by enzymes. Products that contain natural enzymes such as papain, bromelain, protease, and lactase provide additional digestive support that helps break down the protein into peptides for maximum uptake. Research has shown that protein peptides support numerous biological processes and unlock the restorative power of protein.
Reinforce any nutrition plan with high-quality protein
Your body uses protein to make natural compounds in the body like blood cells, enzymes, and hormones, as well as build and repair bone, muscle, cartilage, and skin. You can find a variety of balanced nutrient-packed proteins including grass-fed whey protein, bone broth protein, and plant protein options here that will increase the protein content of your meals and support your nutrition goals.


About the Author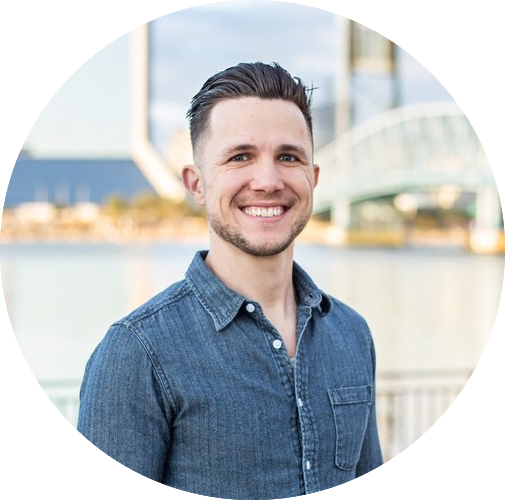 Zach Zovath graduated with a Bachelor's degree in Exceptional Education from the University of Central Florida. He continued on to receive his Master's degree from the College of Education and Human Performance at the University of Central Florida. He is a master level personal trainer, coach, and health consultant. In addition, his specializations include corrective exercise, performance enhancement, prenatal/postpartum core stability, and exercise therapy. As a result of his education and experience in the health and fitness industry, he has developed fast and effective exercise programs for health care facilities.
References
1.https://rippedbody.com/protein-powder-scams/
2.https://www.forbes.com/sites/alexmorrell/2015/03/12/lawsuits-say-protein-powders-lack-protein-ripping-off-athletes/?sh=2dd2fe287729
3.https://boxlifemagazine.com/nitrogen-spiking-is-you-protein-powder-giving-you-what-you-paid-for/