You've probably read about the benefits of omega-3 fatty acids for conditions such as obesity, depression, and heart disease. [1]
Curious about this, you may have decided supplementing might improve your condition. Perhaps your healthcare practitioner recommended using a supplement, or you opted for one yourself because you don't eat enough seafood.
However, it is easy to quickly become overwhelmed, though, with the wide variety of supplements at your drugstore, warehouse superstore, or online store. Confused, you may have gone with the least-expensive option or the one that promised the most omega-3 fatty acids.
Unfortunately, with omega-3 fatty acids, a bargain isn't such a bargain. Especially when you're not getting what the label promised… or worse.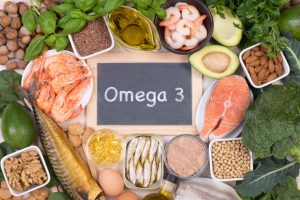 What Are Omega-3 Fatty Acids?
Omega-3 fatty acids, sometimes called fish oil, are a type of polyunsaturated fat that can help lower inflammation levels. [2]
When you remove the inflammatory foods that interfere with good health, and replace them with healthy nutrients such as omega-3 fatty acids, you support the health of your brain, blood vessels, lungs, immune system, hormones, and more. [3]
Most research focuses on three omega-3 fatty acids:
Alpha-linolenic acid (ALA)
Eicosapentaenoic acid (EPA)
Docosahexaenoic acid (DHA) [4]
That first one, ALA, is an essential omega-3 fatty acid. Your body can't make it, so you must obtain it from your diet.
Theoretically, the body can convert ALA into the longer-chain EPA and DHA fatty acids. Unfortunately, this process isn't efficient. For most people, very little ALA gets converted to EPA and DHA. [5]
That's why researchers conclude that getting EPA and DHA from foods and supplements is the only practical way to increase levels of these omega-3 fatty acids in your body and get their many benefits. [6]
Wild-Caught Seafood Is Your Best Food Source of EPA and DHA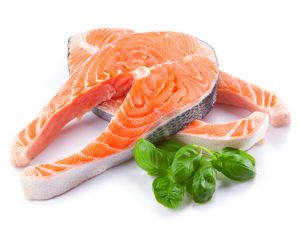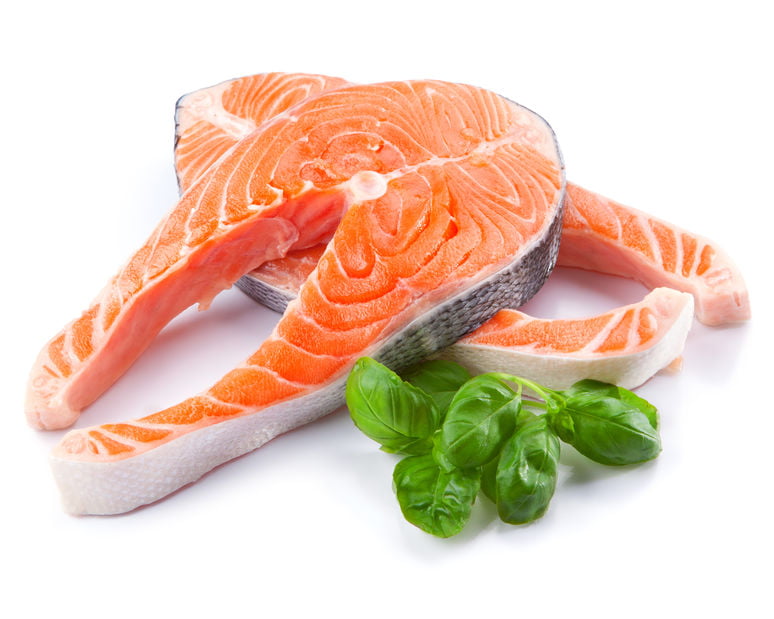 The American Heart Association says that eating oily fish a few times each week can prevent heart and vascular problems including heart disease and stroke. [7] Our Core and Advanced Plans contain plenty of wild-caught seafood recipes, including Grilled Salmon with Basil Cream Sauce.
Unfortunately, most people don't regularly eat fish. Studies find about one-third of Americans eat seafood only once a week. Nearly half of us only eat fish occasionally or not at all. [8]
Supplements provide an ideal solution. Fish oil, typically found in softgels or liquid, makes an effective alternative to get those critical omega-3 fatty acids.
Unfortunately, the growing demand for omega-3 fatty acids supplements has led to an increase in the number of poorly manufactured supplements commercially available.
Studies have revealed several major problems with many commercial fish oil supplements.
Problem #1: Misleading Labels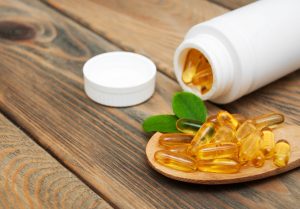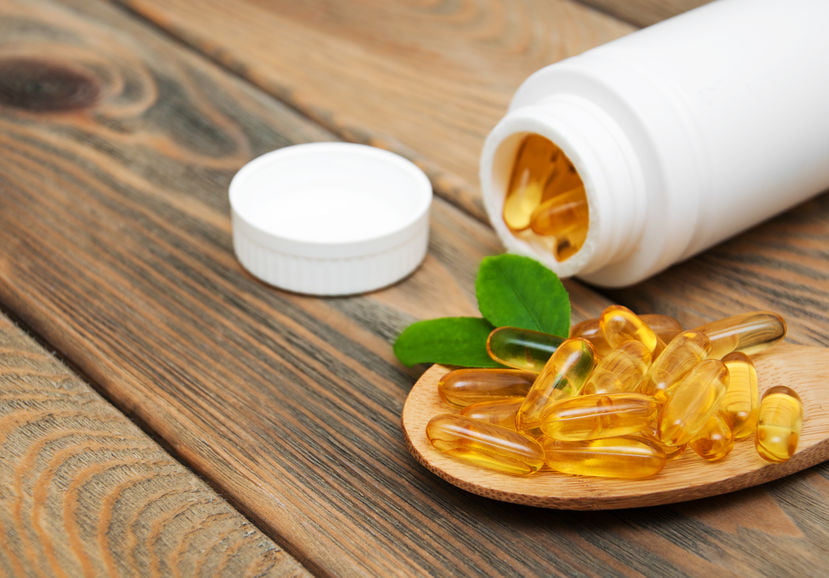 A common trick with omega-3 fatty acid supplements is to promise a certain amount of fish oil on the label, such as "1,000 mg of fish oil in one softgel."
Upon closer inspection, you'll find each softgel only contains 300 mg total omega-3 fatty acids, composed of EPA, DHA, and "other fatty acids." You don't even know how much EPA and DHA – the two most-studied omega-3 fatty acids – are actually in each softgel!
Even with those supplements that do provide exact amounts of EPA and DHA, some commercial fish oils contain less of these two omega-3 fatty acids than their label promises.
One review looked at fish oil supplements in New Zealand. The results were disturbing. Most supplements that researchers evaluated contained far less omega-3 fatty acids than the label claimed. In fact, only three of 32 fish oil supplements contained quantities of EPA and DHA that were equal or higher than labelled content. [9]
A more recent study looked at the 48 most widely sold retail omega-3 fatty acid supplements sold in America. Researchers found that 48 percent of the products contained less than the EPA and DHA amounts than the label claimed, although they still fell within the current legal range to contain at least 80 percent of the ingredients that the label promises.
Overall, of the 17 tested products that met qualification for all quality parameters did not meet at least one when reviewed.[10]
Problem #2: Rancid Oils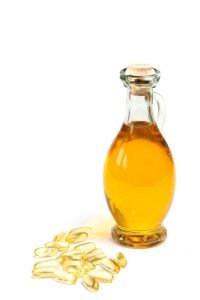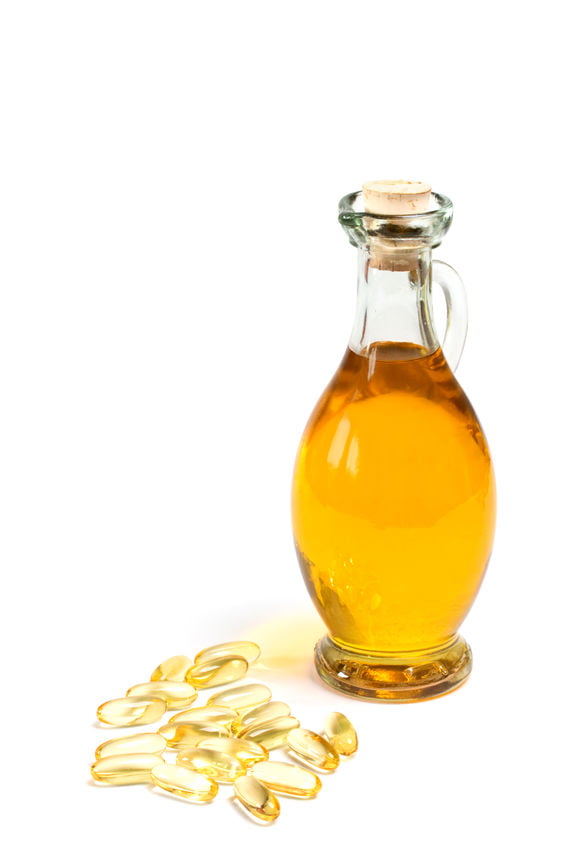 Is there something fishy in your fish oil? Even if your fish oil supplement does contain the correct amounts of EPA and DHA that the label claims, they may do more harm than good if those oils have become rancid.
Because of their chemical structure, omega-3 fatty acids are highly prone to oxidation during the production process. Oxidative rancidity refers to objectionable flavors and odors that result when unsaturated fatty acids become damaged or oxidized. [11]
If you've ever had the unpleasant experience of regurgitating fish oil a few hours after you've taken it, sometimes called fish burp, you're familiar with oxidation. Rancid fish oil is unpleasant to take, but it can also increase inflammation levels as well as your risk of diseases such as Alzheimer's! [12]
Studies show that rancidity is very common with commercial omega-3 fatty acids:
One Canadian study evaluated 171 supplements from 49 brands. Half of them exceeded limits for at least one measure of oxidation.
In America, 27 percent of products tested in one study had over twice the recommended levels of lipid peroxides (a type of oxidative damage).
In other studies, more than 80 percent of supplements tested exceeded recommended oxidation levels. [13]
In the aforementioned New Zealand study, most products exceeded recommended levels of oxidation markers.
Some brands will add antioxidants, such as tocopherols (vitamin E), to omega-3 fatty acids. Adding antioxidants can reduce, but not prevent, oxidation in supplements. [14] That's one reason why buying quality supplements is so critical.
Problem #3: Contaminants
Sadly, the water that fish swim in isn't always pristine. Heavy metals and pesticides leach into water sources and accumulate in fish, especially larger species. Trace amounts of these toxins remain when the fish are harvested for supplements. [15]
As a result, many omega-3 supplements have been found to contain carcinogens, heavy metals, and other toxic substances. The amount of heavy metals in the product can even increase oxidation levels. (13)
Solution: Choose the Best-Quality Supplement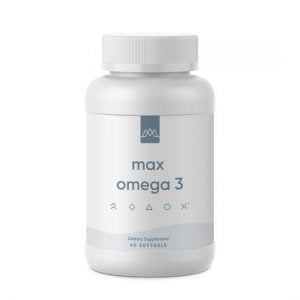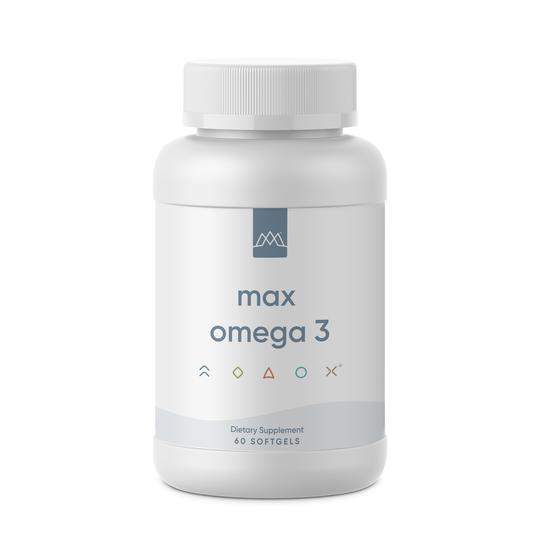 The anti-inflammatory and other benefits of fish oil make it one of the most critical, health-promoting supplements on the market. Unfortunately, problems such as inaccurate amounts of EPA and DHA, oxidation, and contaminants rob you of the many benefits of omega-3 fatty acids.
We created Max Omega 3 to resolve these problems and provide the very best concentrated marine fish oil on the market, harvested from the pristine waters of Norway and Peru.
As with all of our products, we aim for complete transparency, providing exactly what the label promises: Each softgel contains 500 mg of Total Omega-3 Fatty Acids, with 300 mg of EPA and 200 mg of DHA. You get more omega-3 fatty acids in fewer capsules, providing a superior overall value.
We strictly screen our supplements to confirm that they don't contain toxic metals and chemicals. Max Living works closely with our manufacturer to ensure our omega-3 fatty acids are carefully processed and handled to avoid oxidation.
Stop wasting money on inferior omega-3 fatty acids supplements that are ineffective at best, and at worst, could jeopardize your health. When you purchase Max Omega 3, you can feel confident you're getting the freshest, most effective product on the market.
Click here to read more articles relating to important supplements.


About the Author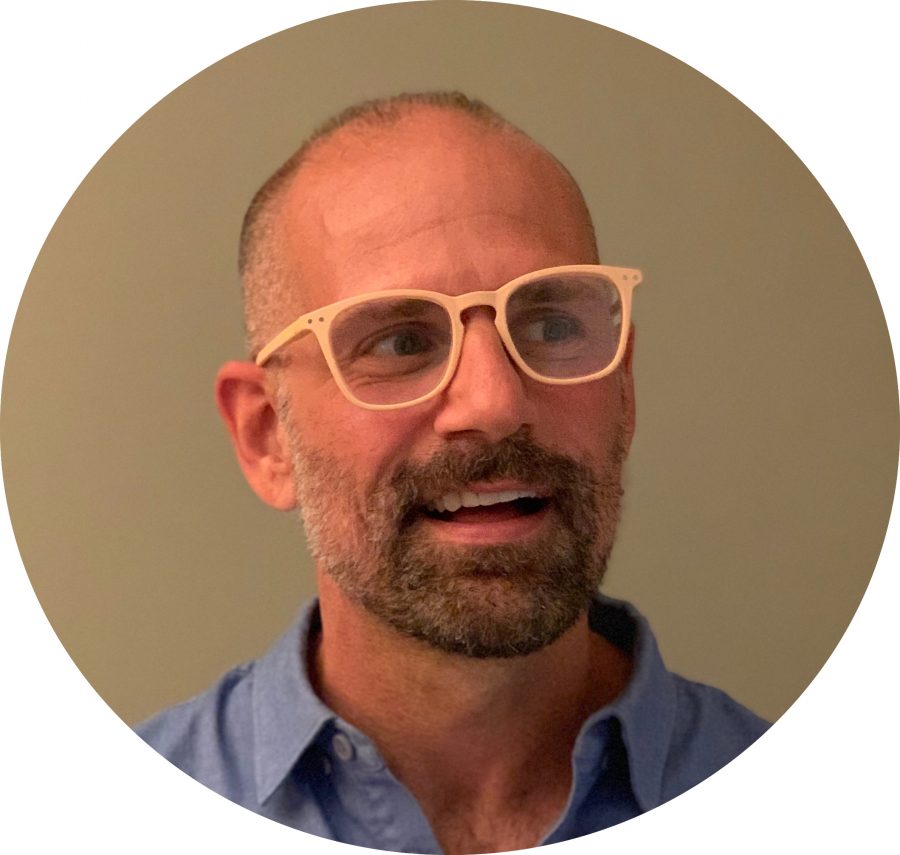 Jason Boehm is a Chicago, IL-based nutritionist and science writer. He combines his two Master's Degrees in Mass Communication and Nutrition to help others achieve their wellness goals through science-based, engaging written content.
References
[1]https://www.healthline.com/nutrition/17-health-benefits-of-omega-3
[2] https://www.ahajournals.org/doi/full/10.1161/CIRCRESAHA.119.315506
[3] https://ods.od.nih.gov/factsheets/Omega3FattyAcids-Consumer/
[4] https://ods.od.nih.gov/factsheets/Omega3FattyAcids-HealthProfessional/
[5] https://www.pennmedicine.org/updates/blogs/heart-and-vascular-blog/2018/september/the-truth-about-fish-oil-and-heart-health
[6] https://ods.od.nih.gov/factsheets/Omega3FattyAcids-Consumer/
[7] https://www.heart.org/en/news/2018/05/25/eating-fish-twice-a-week-reduces-heart-stroke-risk
[8] https://www.hsph.harvard.edu/nutritionsource/fish/
[9] https://www.nature.com/articles/srep07928
[10] https://www.sciencedirect.com/science/article/pii/S0889157519305137
[11] https://www.sciencedirect.com/science/article/pii/B9781845694951500010
[12] http://www.scenesarasota.com/magazine/fish-oil-rancid
[13] https://www.ncbi.nlm.nih.gov/pmc/articles/PMC4681158/
[14] https://www.nature.com/articles/srep07928
[15] https://www.sciencedirect.com/science/article/pii/B9780124105270000363