What it Means to Be Proactive About Your Health
"You have to be proactive about your health." Someone has said this to you within the last few years, no doubt. More and more Americans are coming to understand this new reality, even if they're not quite sure what it means.
Being proactive about your health means caring for your body before it breaks down.
Instead of waiting until you feel the symptoms of a cold or the flu, for example, you can take a proactive approach towards your health and boost your immune system now, warding off possible colds or flu before cold season.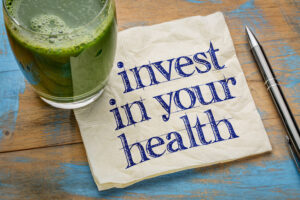 An old adage states, "your body will let you know if something is wrong." This default approach for most people, has been the reactive approach, waiting until something goes wrong then addressing it. Unfortunately, this approach, has put many lives at risk and has cost Americans billions.
According to the American Action Forum, a non-profit organization based in Washington, DC, "when including indirect costs associated with lost economic productivity, the cost of chronic disease in the United States reaches $3.7 trillion each year, approximately 19.6 percent of the country's gross domestic product in 2020." A sobering statistic.
A great example of the chronic disease trap is blood sugar management. A fasting blood glucose reading on a lab test that has been steadily climbing the past few years, may be an indication that without immediate diet and exercise interventions, Type II Diabetes could become a real concern.
Depending on an individual's health history, daily management of Type II Diabetes might include medication, injections, glucose monitors, and other supplies. The physical, emotional, and financial cost of managing Type II Diabetes (not to mention the health risk) is far greater than proactively implementing a few critical lifestyle changes now, rather than waiting for Diabetes to "officially" be declared and medication to be prescribed.
The same may be said for cardiovascular disease. Heart disease is still the number one killer across the globe when, according to the American Heart Association, 80 percent of heart disease is preventable!
That annoying, old college football injury you ice following weekend flag-football games with your buddies, could lead to a more serious orthopedic injury if left untreated and dismissed as "just a part of getting older."
It might seem feasible to ignore that persistent sports injury for another ten years. However, you're more likely to find yourself in the Orthopedic Surgeon's office scheduling knee surgery before those ten years are up. Even with great health insurance the costs associated with the surgery include time off work, missing out on social and community events, temporary loss of freedom (i.e., driving oneself), and considerable pain and suffering.
A proactive approach to health care recognizes the importance of addressing issues like these now, before they become life-threatening and/or costly propositions that require daily management for the rest of one's life or months of being sidelined from daily activities.
Reactive health care places a patient at greater risk and will cost more in the long run.
Chiropractic Can Help
It has been said that the traditional medical model focuses on disease care as opposed to health care, addressing injury or disease, after they have manifested (as though the stage had not been set before a condition had shown signs of progressing.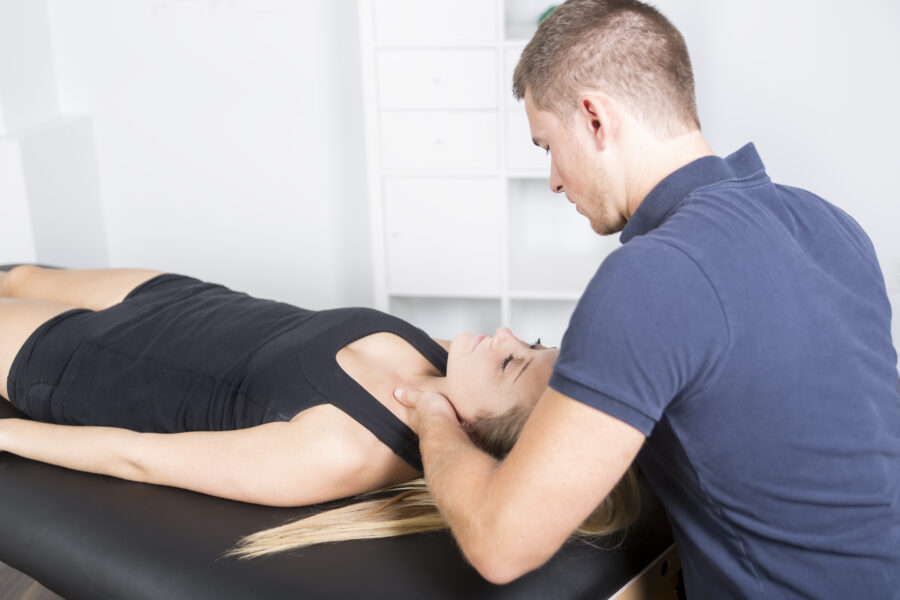 Focusing on the root cause of symptoms rather than treating the symptoms themselves, is the heart of the holistic health care model. While many people seek the help of conventional physicians to resolve their physical symptoms, holistic approaches, particularly chiropractic treatment, have been growing steadily in popularity as viable, effective treatment options.
In recent years, chiropractic care has placed a greater emphasis than ever on what is considered evidence-based treatment approaches. These are methods that have been scientifically studied, proven effective, and replicated by one or more additional studies or reviews. They are also highly respected by conventional medicine practitioners.  
With offices across the U.S., MaxLiving features a unique network of experienced chiropractors who specialize in spinal correction, nutrition and other healing modalities that address symptoms before they become chronic conditions. Their unique approach focuses on incorporating the 5 Essentials® for an effective holistic approach to aligned and balanced health.
7 Ways to Be Proactive About Your Health
Thankfully, taking control of your health continues to be the trend. Here are 7 healthy habits to keep you on target.
Eat an organic, whole food diet with very few processed foods. Supplement your healthy diet with a quality multivitamin/mineral complex such as Daily Essentials For Men or Daily Essentials For Women as an insurance policy in case of potential nutrient deficiencies.
Stay hydrated with plenty of pure, filtered water. Other beverages are not a substitute for pure water. Drinking water is one of the simplest and most important things you can do for your health.
Get at a minimum of 30 minutes of moderate to strenuous exercise on most days. Consult your chiropractor to discuss the type of exercise that is best for your body and any restrictions you may need to consider.
Get 7-9 hours of quality sleep every night.
Be proactive about engaging in a stress management program. We all have stress. What's important is having a plan to manage that stress. Meditation, yoga, and leisure walks are good options.
Minimize exposure to toxic chemicals (household cleaners, environmental chemicals, medications, etc.) Detoxification programs can help purify the body and reduce the toxic burden.
Maintain a balanced physical body by seeking regular chiropractic care.
With health care costs continuing to rise, your best defense is keeping your family and your finances healthy by caring for your body before you get sick.