As the sights and scents of fall bring us closer to the holiday season, many people are entertaining thoughts of a New Year's Resolution that inspires.  You know, instead of a resolution that rehashes goals you put off to some future date known as never, you want a resolution that will positively affect your life on many levels.
Resolutions – Big or Small?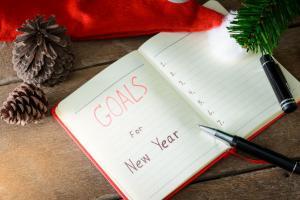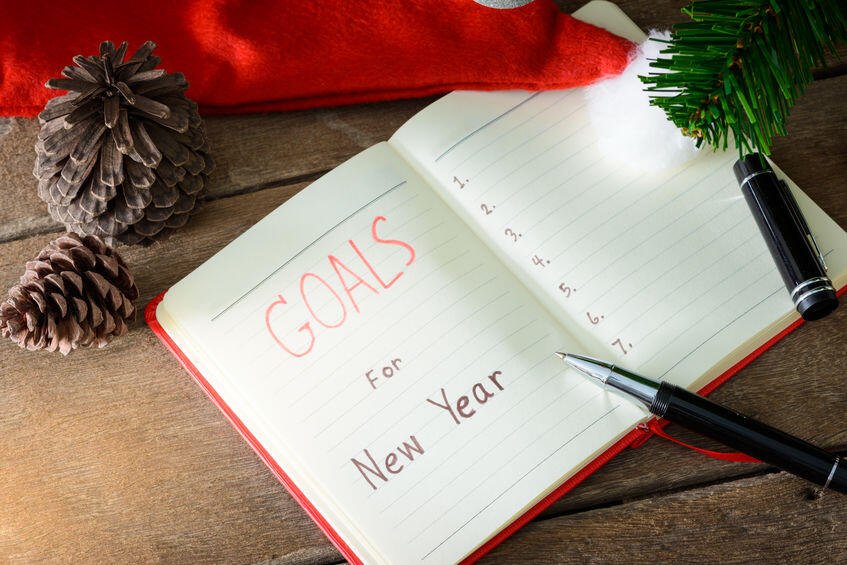 The problem with resolutions that take aim at a big bold goal is they can be overwhelming. Yet, when we pick small attainable goals, they can be uninspiring. People who review successful resolutions have found that the best resolutions push you to improve, but not so much that success is unrealistic. The secret they say is to make a bold resolution that inspires then …
Focus less on the goal, and more on the good habits that get you there.
In this article, you'll learn how going Keto on the MaxLiving Advanced Plan will inspire you to change your habits in a way that easily becomes a lifestyle that will positively change your life on many levels. It's your New Year's Resolution plan that makes it easy to beat sugar cravings, enjoy stable energy levels, attain your best weight, detoxify your system, boost brain function, and a whole lot more.
MaxLiving Advanced Plan
Designed to change key habits that deliver long-term results, the Advanced Plan provides a result proven framework for making 2021 your healthiest year ever! Like the MaxLiving Core Plan, the MaxLiving Advanced Plan includes:
Eating more healthy fats while eliminating all damaged fats
Choosing naturally raised animal proteins
The main difference between the Core Plan and the Advanced Plan is that the Advanced Plan eliminates all grains (is gluten-free), eliminates all sugar, and includes only low-sugar fruits and berries to be eaten early in the day. The idea is to reduce the consumption of inflammatory foods and promote the use of fat instead of sugar to fuel the body. In total, the Advanced Plan expands on the core plan to help address a wide range of health and metabolic challenges including:
Cognitive dysfunctions including ADD/ADHD and Autism Spectrum Disorders
Metabolic syndromes including obesity, high cholesterol, high triglycerides, high/low blood sugar, high insulin, high blood pressure, heart disease, and/or high leptin
Modern-day illnesses including Chronic Fatigue Syndrome, toxicity, fibromyalgia
Immune system and inflammatory diseases including cancer, autoimmune diseases, digestive dysfunction, intolerance to grains, asthma, and arthritis
Change Your Habits, Change Your Life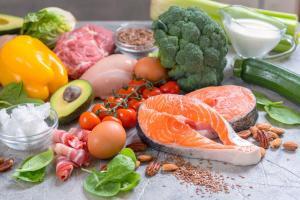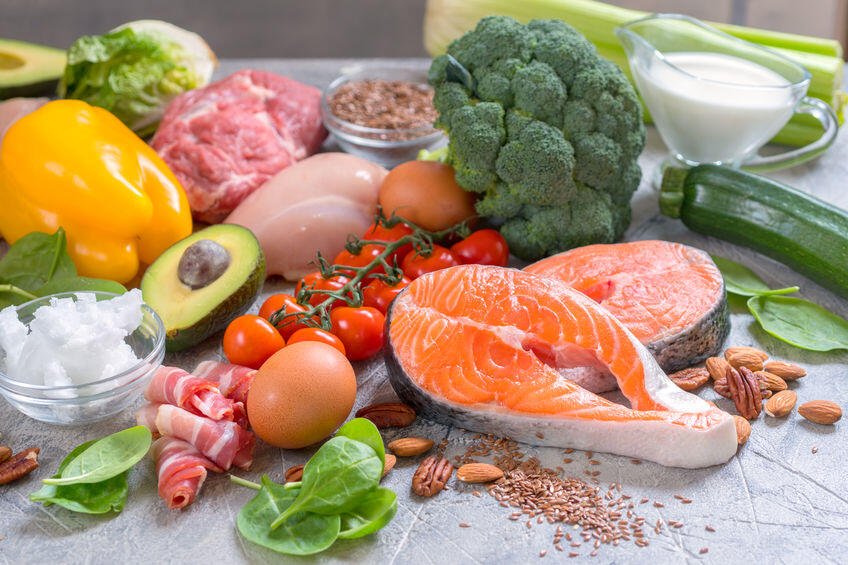 Eat your veggies, beat the Sugar Blues –The central idea of the keto diet focuses on carbohydrate restriction. This means eating 20-30g of carbs per day. You can accomplish two small goals by getting these numbers on track.
Cut the sugar – besides eating bread and pasta, you can quickly eliminate lots of unwanted carbs by looking for sugar

Reading labels – look to eliminate items that list sugar, glucose, corn syrup, high fructose corn syrup etc.

This will cause you to limit or eliminate sugary drinks, including fruit juices which are high in fruit sugar, and packaged foods like crackers, which contain sugars and carbs

Color your life with vegetables– we've all been told to eat our vegetables, but the reasons might elude you

Veggies that contain fiber are low in net carbs and deliver healthy levels of antioxidants, polyphenols, and anti-inflammatory factors, decrease appetite, improve blood profiles and enhance cognition – all of which will positively affect your life on many levels
The two-pronged approach of cutting sugars and adding low-carb veggies will help you enjoy stable energy levels, get your ideal weight, and boost overall health.
Get adequate protein, achieve your ideal weight – this is excellent because research shows that getting adequate protein is the most reliable way to ensure any weight lost is fat, not muscle. Next, the Keto diet emphasizes swapping out carbs for fats to keep insulin levels low and to reduce inflammation.
The good news is that you can add fat as the need to keep your energy stable and burn stored body fat by choosing not to overdo fat intake (use mostly for taste improvement) as too much can derail you in getting to your ideal weight.
Dial in proteins and fats – If your Keto plan calls for 1500 calories per day, we can use the following to get our protein and fat needs on point
Carbs – 20-30 grams = <30 x 4 = 120 calories
Proteins – 25-30% of calories (1500 x 30% = 480 calories per day) = 450cals / 4kcals per gram = 112g protein
Fats – 60-65% of calories = (1500 x 65% = 975 calories per day) = 975/9cals per gram = 111g fat per day
As you can see, creating small attainable goals, all of which lead to mastering the Keto diet, is an easy but sure-fire way to create lasting lifestyle changes that will bring you dramatic health and fitness improvements for years to come. But because we want you to be super successful let's finish by looking at how you can.
Click here to read more articles related to the ketogenic diet plan.