A healthy, whole foods diet provides your best source of essential nutrients, vitamins, and minerals. However, even when you're eating foods from our Core or Advanced Plans, you might not be getting all the nutrients you need.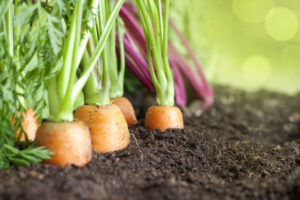 Because of soil depletion, for instance, fruits and vegetables often have fewer nutrients than even a decade ago. (1)
We also eat more inflammatory omega-6 fatty acids today. In fact, this is about 20 times more compared with anti-inflammatory omega-3 fatty acids. (2) As a result, chronic inflammation drives almost every modern disease including cancer and diabetes. (3)
Because of these and other problems, nutrient deficiencies can occur over time. (4)
Consider vitamin D. Deficiencies impact 41.6 percent of Americans. Some demographics have much higher rates. 82.1 percent of African Americans and 69.2 percent of Hispanics have vitamin D deficiencies. (5)
How about magnesium? Nearly half of all Americans don't get enough of this mineral, (6) and most deficiencies aren't diagnosed. (7)
Medications, chronic illnesses, lower amounts in whole foods, and eating refined processed foods can increase the risk for magnesium deficiencies. (8)
These deficiencies can increase your risk for high blood pressure, heart disease, Type 2 diabetes, osteoporosis, migraines, and much more. (9)
Supplementing for Essential Nutrients
Supplements can cover these and other nutrient bases you might not be getting from food.
But which supplements? After all, visit any health food store or vitamin shop and you'll find an overwhelming array of powders, capsules, and other supplements.
Based on science, there are 5 essential nutrients that nearly everyone needs to cover the nutrient bases we might not be getting from food.
1. Multivitamin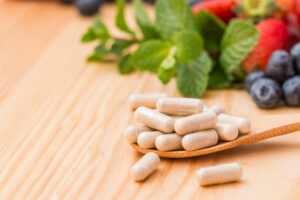 Research shows that a multivitamin-mineral — or multivitamin — can fill those nutritional gaps you might not get from food. (10)
One study among middle-aged men found that a multivitamin could improve alertness and overall wellbeing while significantly reducing mood imbalances like anxiety and stress. (11)
The benefits of taking a multivitamin are endless. Among them, they can lower your risk for certain diseases, including cancer. (12)
As for other diseases such as Type 2 diabetes, the benefits are inconclusive. However, some diabetes medications like metformin can deplete certain B vitamins. A multivitamin can fill those nutrient gaps. (13)
2. B Vitamins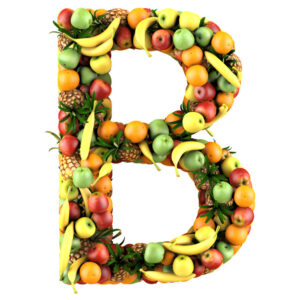 The eight B vitamins — together referred to as a B complex — play numerous roles in your body. Among them, B vitamins:
Convert food into energy
Create red blood cells
Make neurotransmitters so your brain can optimally function
Act as antioxidants (14)
Numerous conditions, including chronic stress, can deplete B vitamins. Studies show optimal levels of B-vitamins can significantly reduce stress, physical fatigue, and anxiety levels. (15)
As with all supplements, quality matters. Look for a formula with the active forms of B vitamins. Because they are water-soluble, your body can quickly excrete B vitamins. (16) A delayed-release formula can prevent that problem.
3. Omega-3 Fatty Acids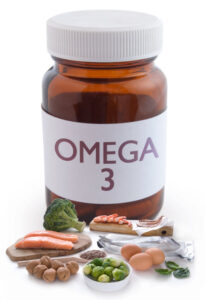 Our Paleolithic ancestors ate an equal ratio of omega-3 and omega-6 fatty acids. Today, we eat up to 20 times more omega-6 fatty acids, contributing to chronic inflammation that plays a role in nearly every disease. (17)
An omega-3 fatty acid supplement can help balance those fatty acids levels. (18) Among their benefits, omega-3s can:
Fight depression and anxiety
Improve eye health
Promote brain health
Improve risk factors for heart disease
Reduce symptoms of ADHD in children
Reduce symptoms of metabolic syndrome
Reduce your risk for certain cancers
Prevent brain disorders (19)
4. Magnesium
Over 300 enzymes require this crucial mineral. Magnesium plays a role in many processes, including:
Protein synthesis
Muscle and nerve function
Blood sugar control
Blood pressure regulation
Energy production (20)
Magnesium also has a calming effect, making it ideal to reduce anxiety and stress. (21) It can also improve sleep quality, making this mineral valuable for anyone with insomnia or other sleep issues. (22)
5. Vitamin D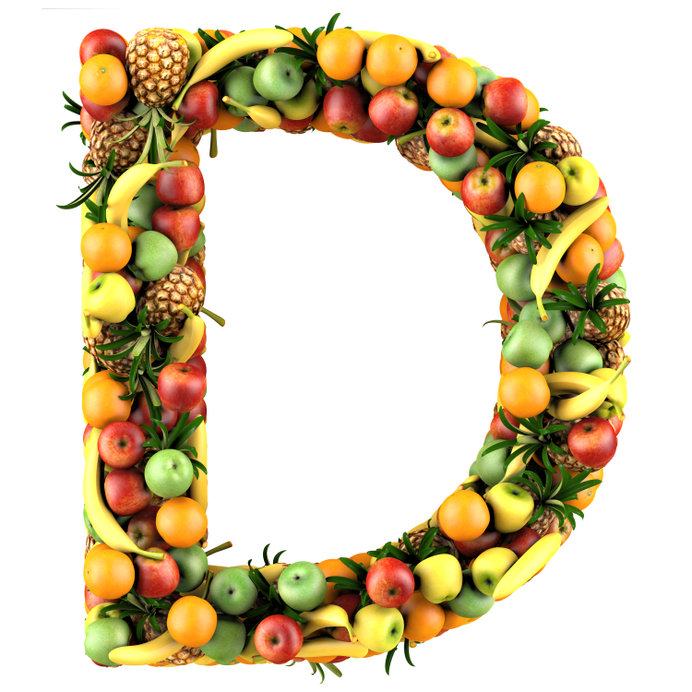 Your body synthesizes vitamin D from sunlight, but many of us don't get enough. Likewise, a few foods including egg yolks and wild-caught fish provide vitamin D, but we don't always eat these foods, which makes a supplement ideal to meet your vitamin D levels. (23)
A quality supplement contains vitamin D3 or cholecalciferol, which studies show absorbs much better than vitamin D2 or ergocalciferol. (24)
Ask your healthcare practitioner for a 25-hydroxy vitamin D test, which provides a good indication of your vitamin D levels. (25) If you're low, supplementing can help optimize those levels.
Combining these Essential Nutrients into One Easy-to-Take Packet
What if you could get all these nutrients in one packet? That was our goal when we created MaxLiving Men's & Women's Daily Essential For Men and Women.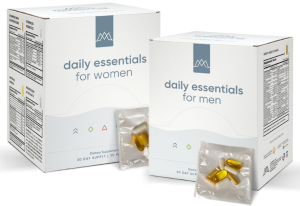 These packets combine all the essential nutrients you need into one easy-to-take pack that travels easily in your purse, backpack, or pocket. Simply grab them and get on with your day. No need to sort, count, measure, or guess what nutrients you need. They're all right there!
All of our supplements are rigorously tested and meet the highest quality standards. They are:
Gluten-free
Dairy-free
100% GMO-free
Salt-free
Sugar-free
Peanut-free
Free of preservatives
No artificial flavors or colors
At last, you can get all the nutrients your body needs to thrive in one easy-to-take pack. You can feel assured when you use our convenient men's and women's packets that you get the highest-quality supplements.


About the Author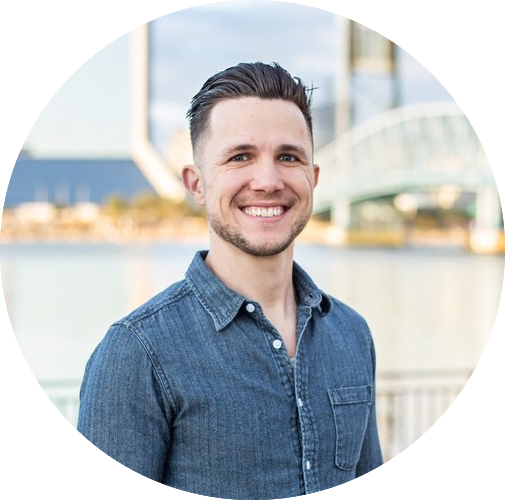 Zach Zovath graduated with a Bachelor's degree in Exceptional Education from the University of Central Florida. He continued on to receive his Master's degree from the College of Education and Human Performance at the University of Central Florida. He is a master level personal trainer, coach, and health consultant. In addition, his specializations include corrective exercise, performance enhancement, prenatal/postpartum core stability, and exercise therapy. As a result of his education and experience in the health and fitness industry, he has developed fast and effective exercise programs for health care facilities.