Do you remember as a kid, Mom or Dad giving you a Flintstone's vitamin every morning? We would only eat the red (cherry), purple (grape), or beige (peach) pressed vitamins, shaped to look like Fred, Barney, Wilma, and the other characters. The orange ones sat in the bottle, uneaten, eventually getting thrown out while we snuck into the cabinet for a second (or third) cherry, grape, or peach pill when Mom wasn't looking. We didn't take the Flintstones vitamins seriously! Why? Because they tasted good and anything sweet, even if considered "medicinal," was always appealing on that basis alone. We ate them like candy (I'm sure we weren't the only kids to do that.) Plus, everyone loved the Flintstones which made it more fun to eat them. In years past, Flintstones chewables, made by Bayer, were the only game in town. Now Flintstones are available as chewable and gummies -and they have a lot of competition.
The Trouble With Gummies
When gummy candy began to explode in popularity in novelty candy stores, in exotic forms and flavors like pina colada, gummy worms, peach gummy rings, and cola bottle gummies, (to name a few), vitamin manufacturers took notice. Why not make vitamins into gummies, to get kids' attention (and maybe to make them take their vitamins?). If kids and adults alike loved gummies, this might be the perfect vehicle to get more people to buy vitamins that taste good.
They go down easy. There is no argument about that. Most taste great, with a few exceptions, notably fish oil gummies. For certain groups like children, the elderly, and those who struggle taking encapsulated vitamins (often referred to as those with "pill fatigue"), gummies can seem like a welcome blessing. They can contain single nutrients such as vitamin C or multiple nutrients as contained in a multivitamin supplement.
The reason they taste so good is, like their novelty-candy cousins, gummy vitamins contain high amounts of added sugars -which most people, adults and kids alike, are better off without. Most vitamin gummies also contain gelatin, corn starch, water, sugar, added food colorings, and artificial flavors; ingredients not found in most encapsulated vitamins. The vitamins contained in gummies are less stable and they can lose their potency over time (creating a shorter shelf life.) Some manufacturers, in an effort to ensure they meet or exceed label claims over time, will spray the outside of the gummies with more vitamins. Spraying gummies with vitamins to extend shelf life can lead to vitamin "overload," as some vitamins may not simply be excreted if the body doesn't use them. 
Another issue with gummy vitamins is the accuracy of the nutrient profile on product labels. To be FDA compliant, supplement manufacturers are required to provide an accurate breakdown of label claims which must be present in their product. This can be important if a child (or adult) has been prescribed a specific amount of a given nutrient by their healthcare professional and expects the supplement they're taking to provide that amount (assuming they have a healthy GI tract that can absorb it). Given the potential seriousness of some nutrient deficiencies, and the potential danger of vitamin overload, label accuracy is essential and as mentioned, is required by the FDA. Though rare, excessive intake of certain vitamins can lead to vitamin toxicity. Symptoms of vitamin toxicity can include:
Sleep disturbances

Gastrointestinal upset

Low energy

Hair loss

Neuropathy
In spite of the importance of accurate labeling, when tested, gummies often fall short of nutrient label claims. 
Gummy Vitamins vs Pills
They may be popular but do gummy vitamins work?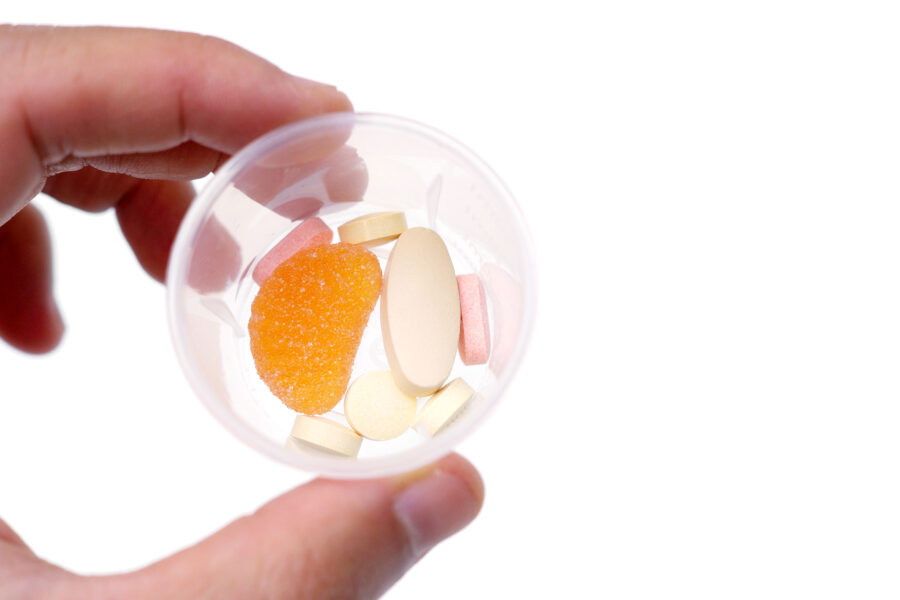 Says Dr. Heha Vyas, MD, of the Cleveland Clinic, "Children are likely to be drawn to the sweet taste and candy-like consistency of gummy vitamins, but as with adults, it's best to steer clear. If your child can't take traditional pills, try chewable vitamins before turning to gummies. There's a little more consistency in chewables….the taste might not be as appealing as popping a gummy, but the vitamin trade-off is worth it."
Looking at this a little deeper, gummy vitamins can contain between 2 and 8 grams of sugar per serving. Supplement manufacturers routinely add citric acid to gummies as a preservative. The combination, which can stick to your teeth, can act as an accelerator of tooth decay. 
Some manufacturers will use sugar substitutes in their formulas. Sugar alcohols are a common substitute but not all sugar alcohols are created equal. For example, xylitol, derived from birch bark or corn cob, is used in dentistry to prevent cavities. In small amounts, it is well-tolerated but larger quantities of many sugar alcohols can be associated with gastrointestinal discomfort including gas and bloating, and may have a laxative effect. 
Chewable vitamins such as MaxLiving's Max Kids Multivitamin are a high-quality option made without added cane sugar, artificial sweeteners, fructose, artificial colors, or flavors. Max Kids Multivitamin contains vitamins, minerals, citrus bioflavonoids, and fermented superfoods in highly absorbable forms. A very unique formula, it can even be taken by adults who may have low pill tolerance. Gummy vitamins may be easier to take because, in essence, they're simply like eating candy, and may be easy to digest for that reason but, vitamin pills (encapsulated vitamins), when taken with food, are usually just as easy on the stomach. For children (or adults) that have difficulty taking encapsulated pills, most pills can be opened and sprinkled on avocado toast, mixed in applesauce, or with maple syrup. 
The Last Word
In summary, while it's hard to say that gummy vitamins are "bad," chewable vitamins are a better option, and encapsulated (pills) that can be opened and mixed with food, if necessary, are a good option as well. Visit the MaxLiving Store for the highest quality supplements created by formulators who comb through the latest research to create some of the safest, most unique, and most effective supplements on the market. 


About the Author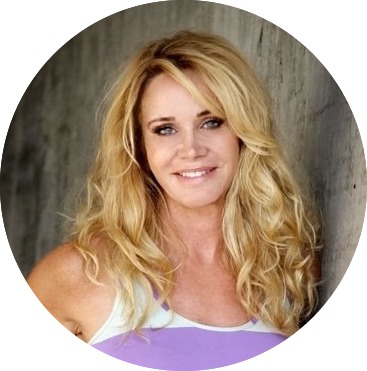 Jini Cicero is a Los Angeles-based Strength and Conditioning Specialist with a bachelor's degree in Kinesiology. With over 20 years of experience as a health, fitness, and nutraceutical professional, Jini is passionate about advancing natural medicine and optimal health. Whether she's working with Hollywood celebrities or cancer patients, Jini uniquely combines exercise science, sports nutrition, and corrective exercise. As a speaker, presenter, and writer, her work has been featured in numerous publications, such as Shape, MindBodyGreen, and The L.A. Daily News.