MaxLiving Lexington
With years of chiropractic experience, our chiropractors are capable of analyzing your body and creating a custom pain relief and rehabilitation plan to benefit your health. We understand the importance of educating you on chiropractic care so that you can heal quickly.
At our practice in Lexington we utilize The 5 Essentials™ of MaxLiving. This is a natural and effective way to align your health. By integrating chiropractic care with our four other powerful essentials — mindset, pure and simple nutrition, exercise, and minimizing toxins — MaxLiving gives you the tools you need for good health and longevity.
$65
NEW PATIENT
SPECIAL
EXAMS & X-RAYS
Hours of Operation
Monday:

7:45 am – 10:00 am
3:00 pm – 6:00 pm

Tuesday:

11:30 am – 3:00 pm

Wednesday:

7:45 am – 10:00 am
3:00 pm – 6:00 pm

Thursday:

2:30 pm – 5:30 pm

Friday:

7:45 am – 10:30am

Saturday:

Closed

Sunday:

Closed
About
MaxLiving Lexington – Lexington, SC
Meet The Team
Dr. Tim Losby graduated Salutatorian from Life University in 2015. After that, he moved to Columbia to practice with his sister-in-law Dr. Sarah Losby and brother Mark Losby, owners and founders of Max Living Columbia. One year later, they opened Max Living Lexington to extend their reach to another area. Their vision is to make the chiropractic lifestyle mainstream in the Midlands.
Dr. Tim studied Exercise Science and played football during his undergraduate at Carroll University in Waukesha, WI. While playing football in college, Dr. Tim first started receiving regular chiropractic care, and he was amazed at the difference spinal correction made on the field, in the weight room, and especially in the classroom. He and his wife, Marcela, have a beautiful daughter. Dr. Tim is a member of the International Pediatric Chiropractic Association and loves helping babies, kids, and pregnant women experience Life to the Full.
Dr. Mark grew up in Marysville, Michigan where he played ice hockey, eventually playing at the collegiate level. Dr. Mark earned a bachelor's in Exercise Science and a Doctorate of Chiropractic from Life University in Marietta, Georgia.
Regularly visiting a chiropractor from a young age, he experienced firsthand how chiropractic optimizes human potential and performance through caring for the nervous system.
Seeing how chiropractic changed his life, Dr. Mark knew that he wanted to help people. While exploring options in the health field, the principles of Chiropractic stood out from the rest: to find the true CAUSE of health problems, remove the interference, and allow people to live to their God given potential.
Adrienne Simmonds
Office Manager
I grew up in Colorado, where the rest of my family still resides. When I was 19 years old, Dr. Kristen Kells came to my place of employment and shared the message of true health and healing. At the time, I had suffered from years of migraines and headaches. I knew something else could be done besides popping a medication, so I started care as a Max Living patient. It was then I realized I would be a chiropractic patient for the rest of my life. I have had the opportunity to work at Life Essentials Health Center in Charleston, SC, for 5 years and now in Lexington, SC, since May of 2018.
I have been a Max Living patient for 15 years and plan on being one for 60 more! I married the love of my life in January of 2017 in Charleston, SC, and we are now homeowners in Columbia, SC. I am saved by grace through faith in Christ Jesus, and that puts a huge smile on my face every day. I love the principle of Chiropractic and believe everyone can experience healing by the amazing power that God placed inside our bodies. My ultimate life goal…to love people well.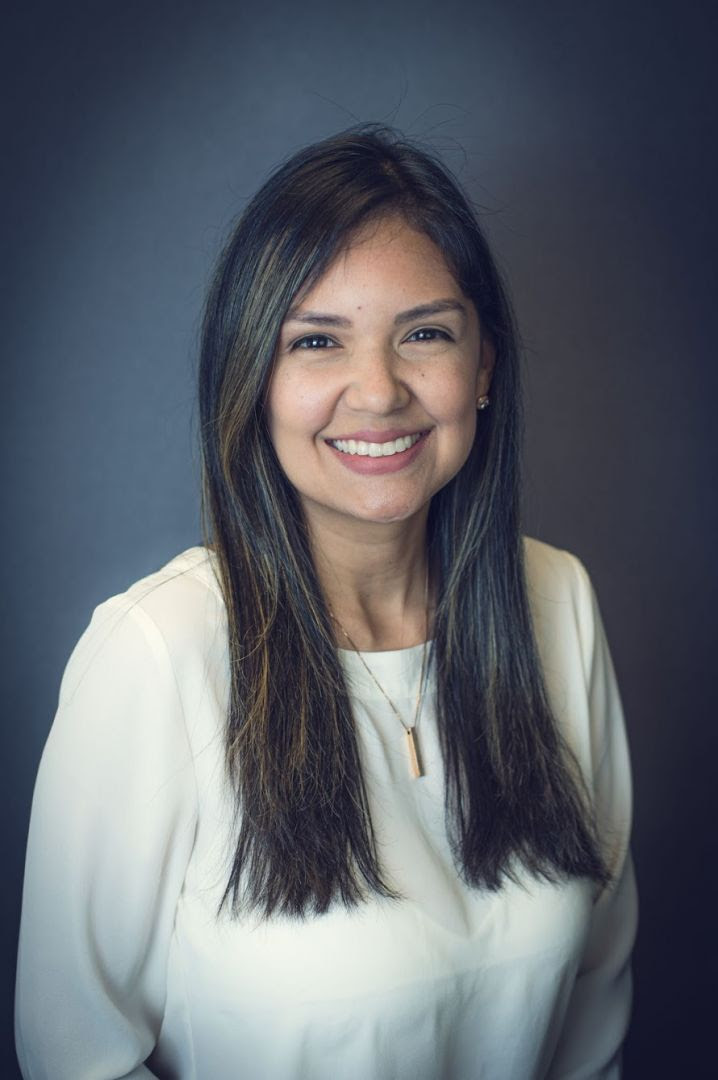 Marcela Losby
Marketing Coordinator
Marcela's degrees are in Marketing and Journalism, and she loves being able to share the story of chiropractic with others. Marcela grew up in Venezuela, and her passion for helping Latinos has opened up our practice to serve hundreds of people that speak primarily Spanish. Marcela and her husband, Dr. Tim, have a beautiful daughter.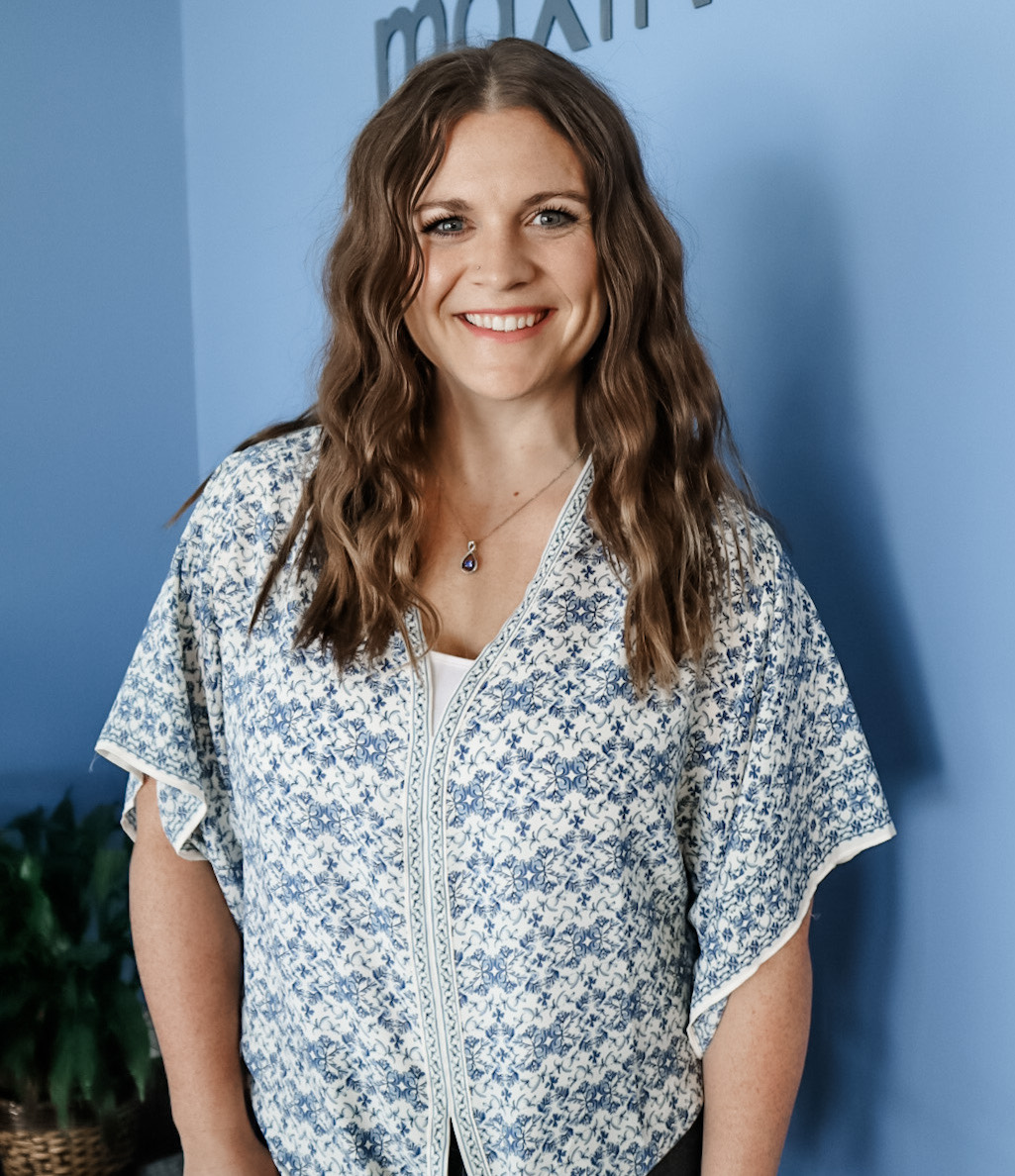 Sara Kyte
Patient Care Coordinator
Sara is originally from Kansas but moved to South Carolina in 2017. She was previously a Licensed Practical Nurse but started to see the issues with the current medical model and the covering up of symptoms. She knew there had to be a better way. Eventually Sara became a personal trainer but through a series of injuries that prevented her from working out and training she had to stop. She knew she wanted to work in a chiropractic office because of the holistic mindset. Sara then met Dr. Kallie through a mutual friend and was introduced to MaxLiving. She knew the Christian values that MaxLiving has, the 5 Essentials, and their desire to TEACH patients aligned with what she was looking for. Sara believes that the Lord created our bodies to heal and that is exactly what MaxLiving teaches. She got to see that healing first hand in her own body, allowing her to start working out again!
Sara is very active in her church and loves serving people! Her faith is the most important thing to her! Health and fitness are one of her biggest passions. She loves getting to watch patients, friends, and family learn and implement the 5 Essentials to heal their body from the inside out. Fun fact about Sara: She loves to make clay earrings or do anything crafty/creative!
Sara's favorite thing about being in the office is to hear people's stories of hope and healing that they never thought would be possible. Every person's story matters and every person has a God given purpose. Being able to fulfill that purpose because your body is healing is such a gift!
Blog
Reviews
This clinic is owned and operated by MaxLiving Lexington, a MaxLiving
Health Center