Learn to Manage Stress with Meditation
Research shows that about 55 percent of Americans, in 2018, felt stressed out regularly.[1] With the current economic state, that number is probably even higher.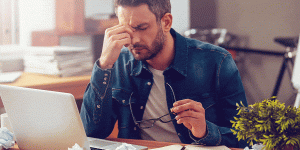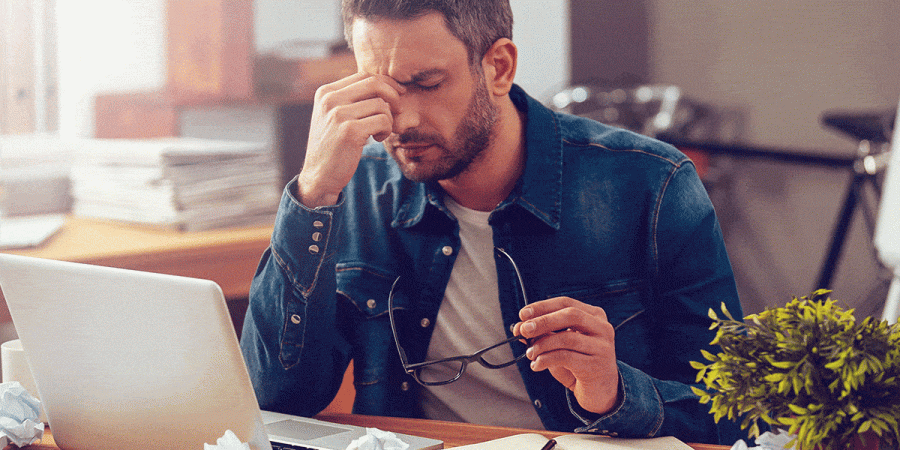 Chronic stress impacts nearly every area of your life. You don't sleep as well. You don't digest food properly. Headaches and mood disorders such as irritability show up more frequently.[2]
A healthy body can handle stress in the short term. When you feel stress, the brain signals the adrenal glands to release hormones including epinephrine and cortisol. This complex process helps the body manage that stressful experience. When stress stays in overdrive, however, the adrenal glands can become overtaxed.[3]
Left unchecked, stress can also lead to serious health problems including high blood pressure, heart disease, obesity, and diabetes.[4] High levels of stress can harm your immune system, making you more prone to infections.[5]
While you can't eliminate stress, you can learn to better cope with whatever challenges life throws your way. One way to do that is with meditation. Meditation can help you become more relaxed and calm, reducing stress while improving your physical and emotional well-being.
Among its benefits, regular meditation can help you develop a new perspective on stressful situations. You can better manage the negative emotions that can contribute to stress.
Many of those feelings develop from dwelling on the past or worrying about the future. Meditation can help you train your mind to stay more aware of the present moment.[6]Even using a simple technique for as few as 10 minutes daily can help lower stress and anxiety, improve heart health, and relax more deeply.[7]
Meditation for Brain Health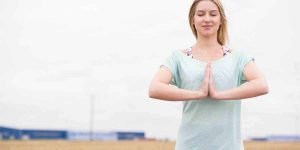 Over time, stress damages your brain, impacting memory and many other brain functions.[8] Meditating regularly can improve overall brain health to help you better cope with stressful situations.
Meditation might preserve gray matter, the regions of the brain involved in muscle control, memory, speech, and much more. Long-term meditation practitioners have less deterioration in these brain regions compared with those who don't meditate.[9]
Other research shows that meditators have a significantly larger hippocampus, a region of the brain that controls things like emotion and response. That could explain why people who meditate have more positive emotions, feel more emotionally stable, and can stay more aware during daily activities.[10] [11]
In one study, researchers looked more closely at how meditation might support brain health. They divided participants into a four-week online course that involved either a type of meditation called mindfulness or creative writing.
The mindfulness group spent two weeks learning to focus on breath or sensations within the body. They then spend two weeks being more aware of what happened around them and bringing attention back when it wandered. The creative writing group, on the other hand, spent those four weeks responding to photos or text.
Both groups took a memory test before and after they participated in these activities. At the end, the mindfulness group showed improvements in short-term memory. The better someone performed on memory tasks, in fact, the more their hippocampus volume increased.[12]
How to Meditate
There is no one right way to meditate. What works for someone else might not be ideal for you. Explore different types until you find one that works for you.[13]
One type of meditation, called the "relaxation response," involves silently repeating a word, sound, or phrase while you sit quietly with your eyes closed. Doing this for even 10 minutes every day can help lower anxiety and better relax, helping you better manage stress.[14]
Combined with these strategies, meditation can create a solid foundation to handle the inevitable stressors that life presents.
Get Great Sleep
If you've ever had a looming deadline or anxiously awaited your teen to get home, you know how stress can disturb sleep.[15] Practicing meditation is an ideal way to promote calm and drift into deeper sleep. Aim for eight hours of sleep every night. Take our Sleep + Mood Formula if you have trouble falling or staying asleep.
Exercise Regularly


Exercise helps reduce stress hormones while boosting your "feel-good" endorphins. Consistent exercise can also improve your self-esteem and provide the confidence to better handle stress. Any type of movement counts. Even a 20-minute stroll can lower stress levels.[16] If you want to increase that exercise intensity, our Max T3 program provides a full-body workout in just 12 minutes.
Take Calming Nutrients
Our Core or Advanced Plans provide nourishing, delicious foods to help the body cope with stress. Even so, sometimes you need additional support to manage stress. That's where a few science-supported nutrients can help to support the adrenal glands, brain, and other organs that stress impacts.
We've combined those nutrients in our Stress Management Bundle. This unique bundle contains three supplements that provide the key nutrients your body and brain need to thrive under stress:
Adrenal Calm is a natural calming supplement that combines gamma-aminobutyric acid (GABA) and inositol. GABA can help you relax, reduce stress, and feel calmer.[17] Inositol helps you better manage anxiety and other mood disorders.[18]
Adrenal Revive contains a variety of herbs and nutrients that support optimal adrenal health and how the body responds to stress. Among the nutrients in Adrenal Revive include vitamin C and American ginseng. The adrenals have a high amount of vitamin C. Added stress can deplete this vitamin.[19] American ginseng can also support adrenal health to manage hormonal changes and the immune response.[20]
B-Complex with Delayed Release® is a comprehensive vitamin B supplement, containing a complete B-vitamin group. Stress can deplete B vitamins, and studies show that supplementing can help reduce stress levels.[21]
Stress impacts everyone. Getting nutrient support can help the body and brain more effectively manage these stress levels that, left unchecked, can lead to illness, disease, and more. Along with diet and lifestyle, our Stress Management Bundle provides all the nutrients you need to promote calm and focus so you perform at your best.
References
[1] https://news.gallup.com/poll/249098/americans-stress-worry-anger-intensified-2018.aspx
[2] https://www.nimh.nih.gov/health/publications/stress/index.shtml
[3] https://www.ncbi.nlm.nih.gov/pmc/articles/PMC4263906/
[4] https://www.mayoclinic.org/healthy-lifestyle/stress-management/in-depth/stress-symptoms/art-20050987
[5] https://www.ncbi.nlm.nih.gov/pmc/articles/PMC1361287/
[6] https://www.mayoclinic.org/tests-procedures/meditation/in-depth/meditation/art-20045858
[7] https://www.webmd.com/balance/guide/meditation-natural-remedy-for-insomnia#1
[8] https://www.health.harvard.edu/mind-and-mood/protect-your-brain-from-stress
[9] https://www.frontiersin.org/articles/10.3389/fpsyg.2014.01551/full
[10] https://www.sciencedirect.com/science/article/abs/pii/S1053811909000044
[11] https://www.ncbi.nlm.nih.gov/pubmed/29549665
[12] https://greatergood.berkeley.edu/article/item/can_mindfulness_improve_your_bad_memory
[13] https://www.medicalnewstoday.com/articles/320392
[14] https://www.medicinenet.com/stress_meditation_may_reduce_stress/views.htm
[15] https://www.webmd.com/sleep-disorders/tips-reduce-stress
[16] https://www.health.harvard.edu/staying-healthy/exercising-to-relax
[17] https://www.psychologytoday.com/us/blog/sleep-newzzz/201901/3-amazing-benefits-gaba
[18] https://www.ncbi.nlm.nih.gov/books/NBK184852/
[19] https://academic.oup.com/ajcn/article/86/1/145/4754391
[20] https://www.ncbi.nlm.nih.gov/pmc/articles/PMC5628357/