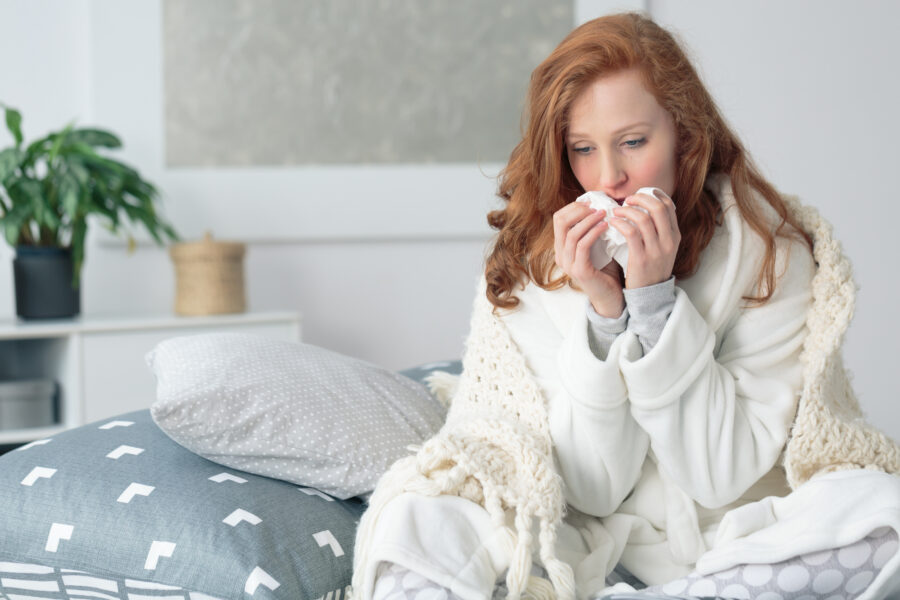 From smartphones to streaming video and artificial intelligence to exciting scientific and medical advancements, we are speeding toward the future faster than at any time in history. Yet, many age-old common illnesses remain a mystery and still don't have a cure. Famously, one of the most elusive on this list is the common cold. While there is no cure to wipe this illness off the planet, in this article, we'll learn how you can use the power of your own body to reduce nagging symptoms, speed recovery, and get back to normal quickly.
Unraveling the Mystery of the Common Cold
The common cold is actually a respiratory virus. While there are many respiratory viruses that can cause the common cold, rhinoviruses are the most common. Scientists adapted the term rhinovirus from the Ancient Greek term rhinos, meaning "nose" (and the Latin term virus) which is the most common viral infection in humans.
Because the common cold is most often caused by a viral infection, which can mutate and change to escape medical treatment, it leaves us to fight the common cold with our immune system. The good news is that when the natural defenses of our immune system are running properly, they provide more than enough to keep us protected from or reduce the time we have to deal with the infection.  
The Miracle of the Immune System 
By the time you notice any symptoms from the common cold, your immune system has already started to fight the infection. As the immune system begins to fight, it calls upon a variety of cells, proteins, tissues, and organs that work together to recognize and fight off the virus. 
Viruses adapt or mutate in their attempt to avoid being killed by your immune system, however, the good news is our immune system excels at fighting infections like the common cold. It does this by keeping track of every foreign invader and producing a specific 'formula', that fights and kills each one of them. This unique ability to prevent and fight infections in the body depends on keeping good health habits and avoiding lifestyle practices that‌ can weaken the immune system.
Health Habits for A Strong Immune System
It should be obvious that the most important factor in keeping your immune system working properly is to follow a healthy lifestyle. This is not just important for immune function but for every system in your body. Your overall health improves when you limit breathing or ingesting harmful chemicals from processed foods, unfiltered water, or air pollution and are maximized by healthy-living strategies including:
Eating more fruits and vegetables

Regular exercise

Maintaining a healthy body weight

Getting enough sleep

Limiting stress

No smoking and drinking alcohol in moderation 

Keep up good hygiene like hand washing 
Nutrients that Support Immune Function
For years, researchers and naturopathic health practitioners have recommended key micronutrients and natural compounds to support a healthy immune system. Many of these key nutrients are essential because we do not produce them in the body, so you must get them through a widely varied nutrition plan that can be difficult to follow or nearly impossible to create on a busy schedule. 
One simple solution is to fortify your diet with the natural cold-fighting supplements ‌in the MaxLiving Immune Boost Bundle. This research-based product suite provides four synergistic supplements that work together to support a healthy immune system. Here's how. 
1. Zinc + ––is an essential mineral required for a variety of processes. Research shows that a deficiency in zinc has been associated with a reduced immune system, increased hair loss, increased skin problems, and more. Our bodies do not produce zinc, therefore it has to be obtained through diet or supplementation. For zinc to be effective in the body, other nutrients are required, including B vitamins, molybdenum, and malic acid, which are cofactors in Zinc +.
2. IM Support ––this potent formula contains a variety of targeted immune-supporting nutrients and herbal extracts that include:
Echinacea

Astragalus Extract 

Elderberry

Andrographis

Green Tea Extract 

Beta 1,3 Glucan

Reishi mushroom 

Maitake mushroom

Shiitake mushroom

Cordyceps mushroom 
3. Vitamin C Complete–– is designed to strengthen your immunity and support your body's natural ability to flush out toxins. This powerful formula contains vitamin C, citrus bioflavonoids, and quercetin. Vitamin C is an essential component used by your body to produce collagen, which maintains healthy skin, which is the largest organ in your immune system. Vitamin C Complete delivers an impressive antioxidant impact, protecting you from disease, bolstering immunity, and helping rid your body of toxins. 
4. Vitamin D3 + Probiotics––this whole food formula features 5,000 IU of vitamin D3 (625% of daily value to protect against deficiencies), 10 billion colony-forming units (CFU) of probiotics, and FOS prebiotics from chicory root. Vitamin D3 is critical for healthy bones, joints, skin, and teeth, but can be hard to find in food sources. Probiotics support a healthy digestive tract and FOS, a powerful prebiotic, nourishes gut bacteria to ensure that the probiotics work optimally.


About the Author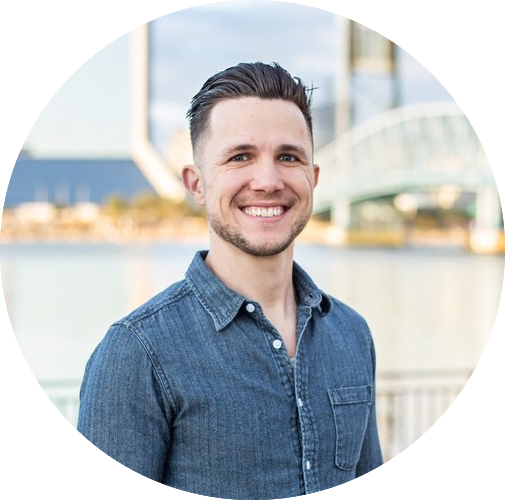 Zach Zovath graduated with a Bachelor's degree in Exceptional Education from the University of Central Florida. He continued on to receive his Master's degree from the College of Education and Human Performance at the University of Central Florida. He is a master-level personal trainer, coach, and health consultant. In addition, his specializations include corrective exercise, performance enhancement, prenatal/postpartum core stability, and exercise therapy. As a result of his education and experience in the health and fitness industry, he has developed fast and effective exercise programs for healthcare facilities.