I've got news, and bad news. Let's start with the bad news so we end on a good note.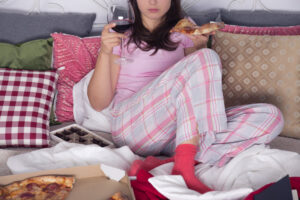 The holidays are not always the happiest time of year for many people (though this is probably not news.) For some, feelings of loneliness and isolation can creep in, if not outright depression for those spending the holidays alone, far from family and friends.
The same may be said about those facing the tension and anxiety of being amongst certain family members, trudging up old, childhood wounds.
Complicating matters further are social and political differences that can serve to put even more distance between family and friends.
Emotional eating can be a coping mechanism for many people struggling with these challenges. People who find comfort in reaching for food to calm or soothe feelings of sadness, anxiety, depression, guilt, shame and other negative emotions are engaging in emotional eating – which can then be exacerbated by feelings of guilt or shame for eating this way.
Emotional eating can quickly become emotional overeating when compounded by holiday stress.
Triggering a Blood Sugar Crisis
Emotional eaters typically reach for anything convenient and many prefer to self-medicate with something sugary. This is one type of blood sugar crisis.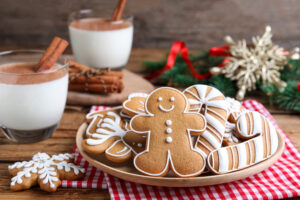 There are also those who are eating in celebration, as we tend to do over the holidays. This type of sugar over-consumption adds up quickly as it's everywhere you go over the holidays. Whether it's the office Christmas party, indulging in Grandma's pies, Mom's cookies, Aunt Nancy's Egg Nog or all the above, there seems to be an endless stream of sweets coming at us over the holidays.
Why do we reach for carbohydrates, during good times and bad, when most people are aware that sugar can do a lot of damage to the body?
Sugar's powerful effect on mental health might provide an explanation. Sugar provides a strong dopamine release. Dopamine, the feel-good neurotransmitter or, chemical messenger, is partly responsible for providing pleasure, motivation, and learning -and is often seen as playing a role in addiction. In fact, sugar has been found to be equally or even more addictive than the most addictive drugs.
A  2017 study found, excluding any other relevant factors, an increased probability of commonplace mental disorders (i.e., anxiety and depression) in men, and some evidence of periodic depression in both sexes who have a high intake of sugary foods and beverages.
Managing blood sugar under the best of circumstances can be tricky but during the holidays, it's time to take your efforts to the next level.
Strategies for Avoiding a Holiday Blood Sugar Crisis
Once the holiday preparations have finished, life tends to slow down a bit, especially the week leading up to New Year's Eve. But the lack of physical activity this time of year, coupled with the increased sugar load, could elevate blood sugar for an extended period of time.
For those with pre-diabetes, diabetes or insulin resistance, it's especially important to be vigilant about where your calories are coming from this time of year. Managing your sugar consumption becomes extra-important. You may want to consider using a glucose meter if you're not already using one.
Here are some other strategies that can help:
Feeling as though you never got around to watching your diet the way you intended and now it's the holidays? Why not recommit to a healthy diet in the weeks leading up to the holidays? Then, you can afford to indulge a little and be less likely to go crazy.
Water….drink lots of water between meals. People often confuse thirst with hunger. Symptoms of dehydration such as headache, fatigue, etc. are often mistaken for hunger. Plus, water will help you to feel full, sooner.
Eat fiber rich foods like salad, vegetables, etc., first. The satiety the fiber provides will help you to eat less, it will help move food through your GI tract more efficiently, (helping to stabilize blood sugar) and provide a food source for beneficial bacteria.
If there was ever a time to practice portion control, it's around the holidays. Make sure your portions are small and when it comes to dessert, take three polite bites from that slice of dessert, satisfy your craving, and call it a day.
It's not the tryptophan in the turkey, it's all the carbohydrates that are making you feel tired. Following a heavy carb meal like Thanksgiving, leave the dishes, grab your sneakers, and take to the streets. The fresh air and movement will burn some of the sugar circulating in your blood, and you'll feel much more energized when you return home to tackle those dishes.
While these are useful strategies, perhaps the most effective strategy of all is your supplements strategy.
Supplemental Strategy for Managing Blood Sugar
The Blood Sugar Bundle from MaxLiving can help manage blood sugar with an effective, comprehensive approach to all facets of blood sugar management.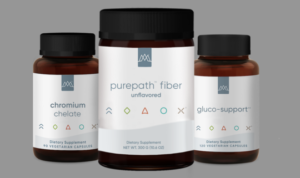 MaxLiving's PurePath Fiber is a high-quality fiber blend that can help boost fiber consumption (since most Americans do not get enough.) Derived from vegetables, fruit, seeds and other ingredients, it may help slow stomach emptying making you feel fuller, longer, while helping to stabilize blood sugar. PurePath Fiber is unflavored, so mixes well with your favorite beverage or smoothie flavor. 
A good multivitamin and mineral supplement is the cornerstone of any supplement routine.
Chromium Chelate is well regarded for aiding in glucoregulation, primarily by way of enhancing insulin sensitivity. Chromium has been shown to have an effect on fasting blood glucose and hemoglobin A1c which can aid in the treatment of diabetes.
MaxLiving's Gluco-Support supplement contains a unique combination of nutrients known to support optimal blood glucose levels and insulin sensitivity. Gluco-Support helps blood sugar remain at optimal levels and supports a healthy inflammatory response.
Before holiday sugar consumption becomes a blood sugar crisis, consult your MaxLiving Chiropractorfor more tips and strategies to keep blood sugar balanced and insulin sensitivity, optimized.
I promised good news, and here it is: the average weight gained over the holidays by most Americans, is actually a lot lower than people think. According to a 2016 study published in the New England Journal of Medicine, the average American's weight increases by only about one pound between Thanksgiving and New Year's Day. Good news indeed!


About the Author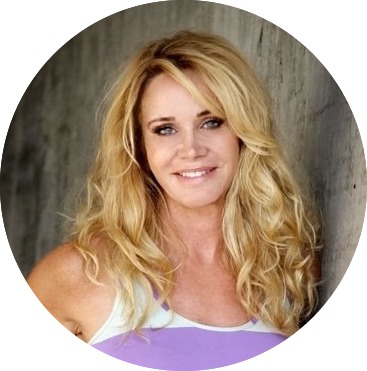 Jini Cicero is a Los Angeles-based Strength and Conditioning Specialist with a bachelor's degree in Kinesiology. With over 20 years experience as a health, fitness, and nutraceutical professional, Jini is passionate about advancing natural medicine and optimal health. Whether she's working with Hollywood celebrities or cancer patients, Jini uniquely combines exercise science, sports nutrition, and corrective exercise. As a speaker, presenter, and writer, her work has been featured in numerous publications, such as Shape, MindBodyGreen, and The L.A. Daily News.