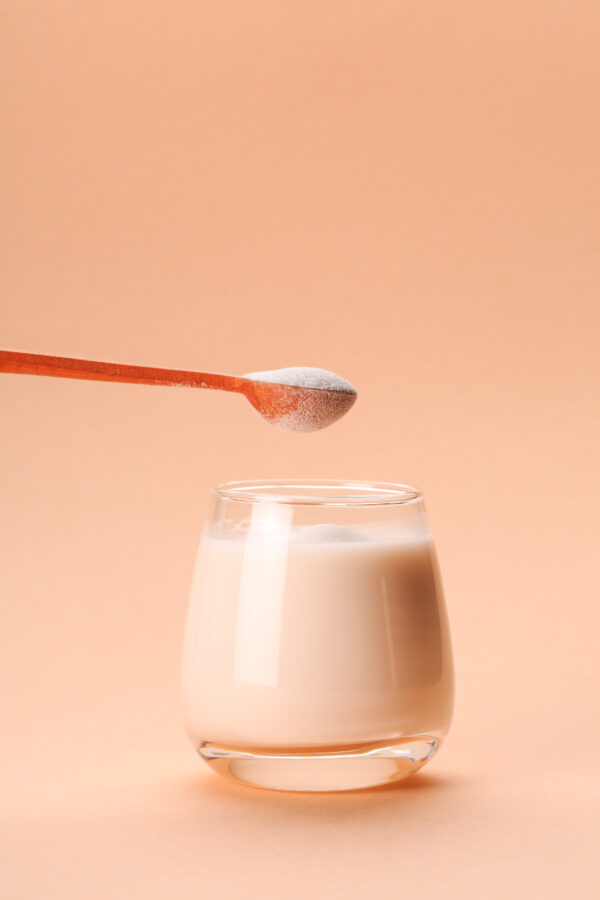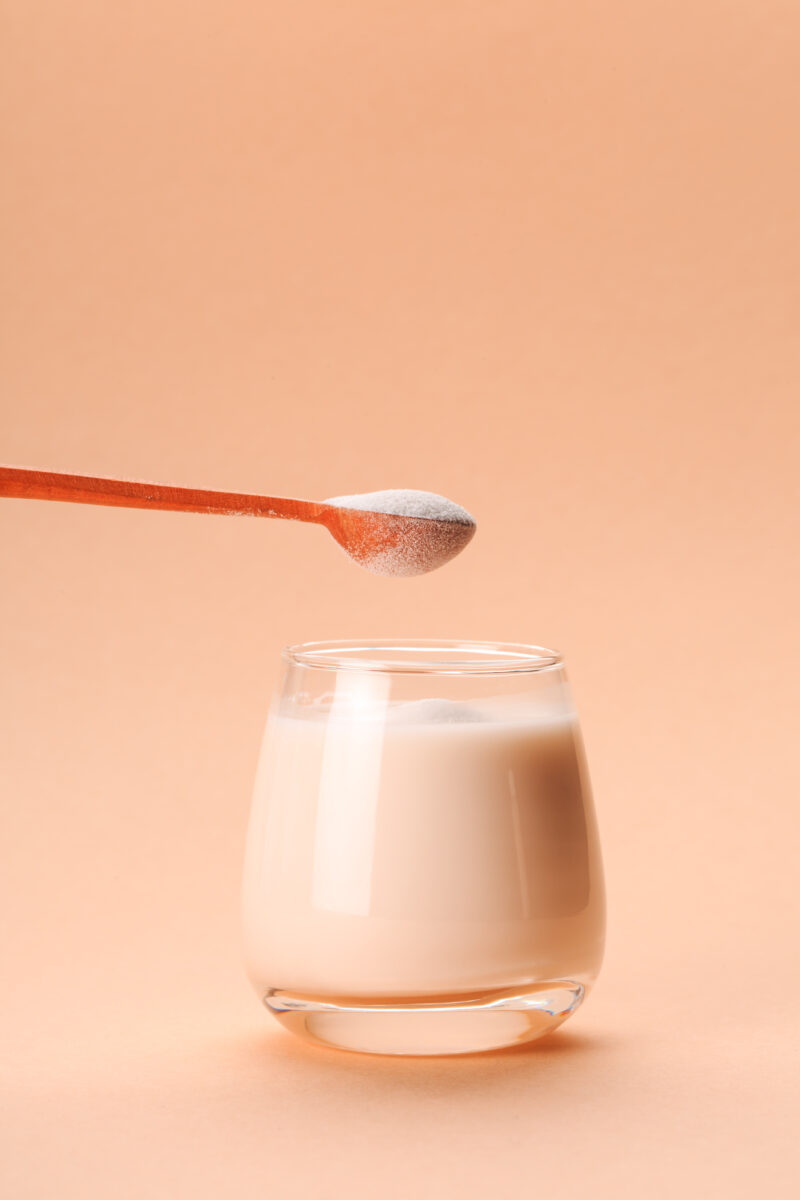 What is collagen?
Collagen is one of the most prevalent proteins in your body.  It is vital to connective tissues and structures of the body such as ligaments, tendons, muscles, skin, intestinal lining, and blood vessels. It also helps preserve bone and maintain healthy joints.
The good news is that your body can make collagen on its own by using building blocks of essential amino acids and other nutrients from food. Bone broth, chicken broth, beef, chicken, fish, eggs, and dairy contain these necessary elements. In fact, with a healthy diet, supplementation may not be required at all.
The bad news is that if your diet is not currently or has not been ideal, you may benefit tremendously from adding collagen to your diet. Another bit of bad news is that your body's ability to manufacture collagen diminishes as you age.
How do I know if I need more collagen?
While there is no specific test to determine how much collagen you have in your body, there are some signs that you may be deficient.
Your skin loses elasticity, more wrinkles form, and wounds heal more slowly.

You lose flexibility, and your tendons and ligaments become tight.

You have decreased muscle mass, and your muscles become weaker.

You notice joint pain or osteoarthritis due to your cartilage wearing down.

You suffer from digestive problems stemming from the thinning of your intestinal lining.
How can I increase my collagen?
There are three ways to get more collagen into your diet:
1) Eat Collagen Containing Foods:
Bone broth

Organ Meats from naturally raised animals

Grass Fed Beef

Free Range Chicken, especially Chicken Skin

Free Range Eggs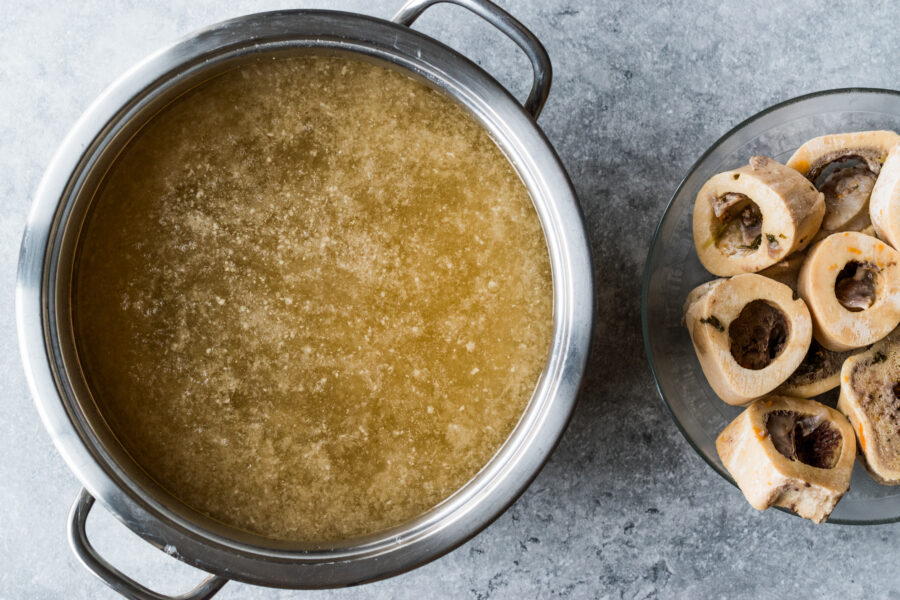 Broth contains collagen and other vitamins and minerals, making it an extremely beneficial and nutritious addition to your diet. The best form of natural collagen is from free-range chicken broth or grass-fed beef broth. While you can find a small selection of healthy, natural broths in the grocery store, it is important to check labels and ensure that the broth is made from naturally raised animal products. Doing this will ensure you avoid pesticides, antibiotics, and concentrated toxins.
It is a straightforward and easy process if you want to make your own homemade broth.
1 lb grass-fed beef bones or 1 lb free-range chicken bones or carcasses (you can save these from other meals you make and keep them in the freezer until you have enough to make broth)

3-4 organic carrots, roughly chopped

3-4 organic celery ribs, with leaves, roughly chopped

1 onion, roughly chopped

½ head garlic, peeled and smashed

2 tbsp apple cider vinegar

3 quarts of filtered water
Preheat the oven to 350 degrees.
Place bones on a rimmed baking sheet and roast for about an hour.
CrockPot: Put the vegetables in the bottom of the crockpot, put bones on top, and add water. Set the crockpot to high and bring to a boil (about 4 or so hours). Lower the crockpot to low and cook for an additional 12-48 hours)
Strain the mixture (you can do a second strainer like mesh or cheesecloth if you want the broth even clearer). Transfer to mason jars.
InstantPot: Put everything in the InstantPot and set for 45 minutes, then do a quick release.
Stovetop:  Boil everything in a stockpot for at least 12 hours.
Let cool before storing in the refrigerator or freezer.
Drink 8-12 ounces per day.

2) Eat Foods That Support Your Body's Ability to Produce Collagen
The second way is to eat foods that support your body's ability to produce collagen. These include foods that are high in minerals and vitamin C. These include:
Organic Lemons, limes, and oranges

Organic Bell Peppers

Organic Leafy Greens

Garlic

Cabbage, cauliflower, kale, and brussels sprouts

Spirulina

Wild-Caught Alaskan Cod

Nuts and Seeds
3) Supplement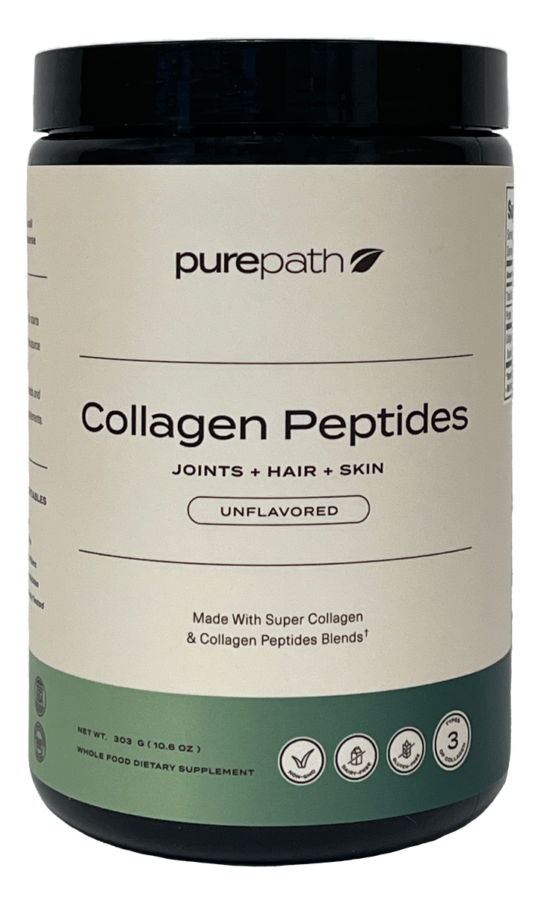 The third way is through supplementation.  If you cannot get enough collagen naturally or want to augment your intake, you can supplement with a dietary collagen product.
Collagen has received much attention lately as many collagen products have come on the market. Unfortunately, there are many substandard products that can be detrimental to your health. Most collagen supplements are made from unnaturally raised and processed animal products and can be derived from ground up fish, chicken, pig, and cow parts.  These can often contain dangerous toxins like heavy metals.  Therefore, it is extremely important to know where your collagen comes from and if it is tested for purity.
PurePath's Collagen Peptides is unparalleled to other collagen supplements on the market as it is formulated with the PurePath® Standard, ensuring the highest quality raw materials from regenerative, certified organic farms. One scoop of PurePath's Collagen provides collagen type I, II, and III, to ensure it supports the strength and structure of the whole body, along with 9g of quality protein. It is unsweetened and unflavored, perfect for adding to water, coffee, or a beverage of your choice.


About the Author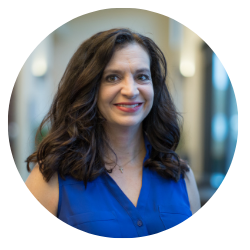 Kimberly Roberto is a wife, mother of three, author, and business owner.  She and her husband Fred have owned and operated a chiropractic and wellness clinic for the last 25 years. Kimberly and Fred have been a part of MaxLiving for since it's onset. She co-authored the Maximized Living Nutrition Plans book in 2009 which sold over 10,000 copies and recently authored the MaxLiving's Maximizing Your Pregnancy, Birth and Newbornbook.  She's a holistic nutritionist and maintains a healthy cooking/recipe blog.  She is passionate about natural health and helping people reach their potential for health and wellness.  She resides in Marietta, GA and their three children are now grown and attending college.