If you're like most people, you probably didn't think much about your immune system as long as it works smoothly. That changed in 2020, when Covid-19 highlighted the importance of keeping the immune system strong. 
Over the past few months, the shadow of Covid-19 has ravished so much of our normal routine. Social distancing and fear have entered our everyday conversation. Wearing facial masks for protection has become the new normal. These drastic measures have caused society to bury their heads in the sand and pray for the "illness" to pass.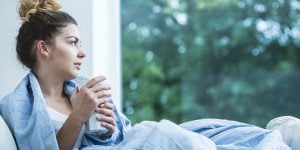 MaxLiving Chiropractors take a much more efficient approach to Covid-19. Our network of chiropractors focuses on removing subluxation from our bodies and allowing them to do what they do best, fight back.
Your immune system helps fight viruses and other disease-causing germs that you're exposed to. As it recognizes these foreigner invaders, your immune system neutralizes or destroys them.
A healthy immune system can also detect changes in your body that can lead to disease, including cancer cells. The various organs, cells, and proteins that make up your immune system work as a team to fight harmful things that enter your body or harmful changes that happen within your body.1 
Ideally, you won't be exposed to Covid-19. If you are exposed to the virus, how sick you become depends on the strength of that virus along with how well your immune system can fight the virus.2 
Because this is a new virus, we're still learning about Covid-19. While older people are more susceptible, anyone can get this virus. 3 
Our world has changed over the past few months. Covid-19 has stirred everyone's lives. We've come to see how true the saying Health is wealth really is. During this pandemic and beyond, these five principles can keep you healthy and strengthen your immune system. 


While this pandemic will eventually end and we'll resume living our lives, we can't forget the importance of immune health. While being healthy doesn't guarantee protection against illness, making healthy decisions can give you confidence that you're supporting a strong, resilient immune system.

References