How You Heal
By today's standards, when you scrape your knee, the first response is likely to disinfect it and place a bandage over the wound.[1] But have you ever thought about the innate processes happening in the body that help it stop bleeding, scab over, and heal?
The bandage didn't do the work!
The truth is, your body took care of the wound for you, healing that scrape without you even thinking about it. Of course, disinfectants and bandages are meant to help the healing process along, but they are certainly not what triggers the healing power of the body. [2]
In fact, even the blood you spill when you get a scrape or cut is a clever natural defense by the body, helping to rid the wound of any harmful substances that could cause infection.[3] Then, the process of swelling, scabbing, and healing that comes later is all dictated by your body's natural health response![4]
Natural Healing and Innate Health
Just like putting a bandage on a wound, we oftentimes try to support healing only in the immediate area that is ailing.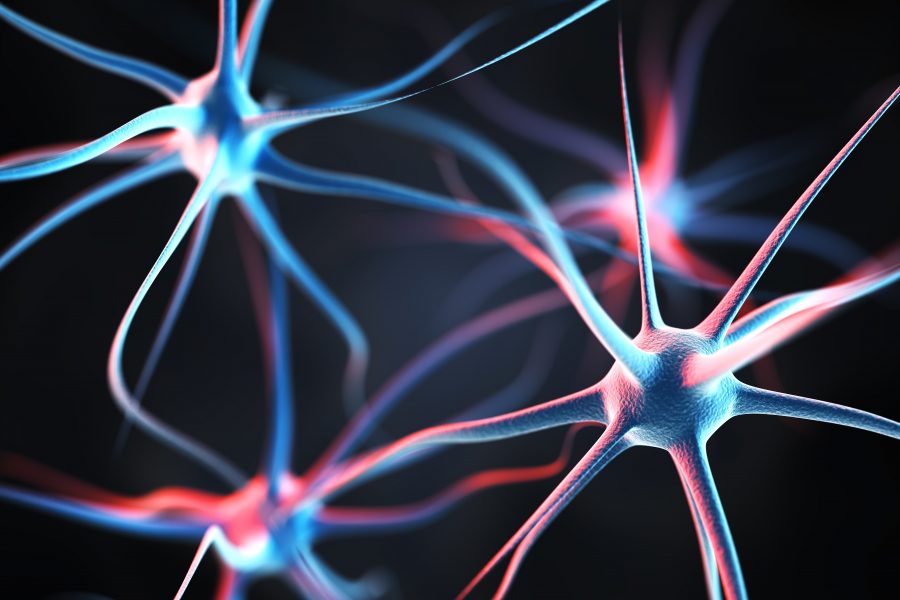 However, when you are injured, your entire body comes to the rescue. Signals are sent throughout the body to the blood cells that fight back any potential infection around the wound, to the cells that immediately begin to reproduce and create fresh skin, and to the brain, which registers the pain and allows you to favor the injury and prevent any overuse or added risk. [5]
In other words, even a tiny scratch elicits a response from your entire body. 
Why?
Because your body was made to heal.
Whether you place a bandage on an injury or not, the healing processes in your body will continue.
This can perhaps give you some insight into the big picture that we are so often missing: it isn't the wound that does the healing, it's the body. Therefore, it isn't the wound that needs treatment, it's the body. [6]
If we care for our bodies, giving them the support and tools they need to function, they will work to heal, naturally. 
This idea isn't new by any means. The great philosopher and scientist Aristotle believed in the innate power of the human body to heal long before the development of modern medicine. [7] It's been called by many names: vitalism, natural healing, holistic health, and so on. However, we prefer to call it Innate Health, as it is just that: your body's intrinsic ability to heal and protect itself. 
Think about it––we were born with our cells knowing how to multiply. Our bodies know how to grow. Our stomachs know how to digest. Our hearts know how to beat. All without conscious instruction or thought from us! [8]
Beyond that, our bodies instinctively know how to use oxygen to support healthy blood. They know how to filter nutrients from food, and how to fight off viruses, bad bacteria, and other threats to our health. [9]
The human body has been called the greatest and most complex machine ever created, but we are more than that! 
After all, machines are made by man. We are made by nature, which is far greater. Without any interference or instruction from us, our bodies are created with the tools they need not just to survive, but to thrive. We just have to support that natural ability.
Supporting Your Body's Natural Functions
In a vacuum, our bodies would theoretically be able to support their health without interruption. [10]
However, we don't live in a vacuum. We live in a world full of pervasive toxins, potential injuries, physical and mental stressors, and diets that often fail to support our nutritional needs. [11]
We face wear and tear on our bodies, both internally and externally, and that wear and tear can interfere with your body's natural systems of healing and functioning.
For example, toxins can disrupt the production of hormones, which are essential natural chemicals created by the body to support everything from mood and energy levels to strong bones and muscle growth. [12] Too few nutrients in our diets can cause deficiencies, which may cause a wide range of health concerns, from poor skin health to a weakened immune system. [13]
While a computer or a phone needs to plug in to charge in order to operate, our bodies, as more complex creations, need a more complex source of power.
This power is achieved through the core aspects of maintaining natural health.
As we've said, we don't live in a vacuum. But the amazing thing about that is we do live in a world where we have the autonomy to create a healthy environment for our bodies to thrive.
How do you do this?
Through the 5 Essentials®.
Innate Health and the 5 Essentials®
There is a reason why the 5 Essentials are at the very core of MaxLiving. They are Core Chiropractic, Nutrition, Mindset, Oxygen and Exercise, and Minimizing Toxins, and they are so much more than a fitness mantra. 
The 5 Essentials provide us with a framework for the different ways that our natural health can be supported, from our nervous system and spinal health to our diet and fitness levels. 
Each of the 5 Essentials represents a key part of your body, and more than that, an aspect of health that can be interfered with by a number of things, such as an injury, a poor diet, the buildup of toxins; you name it. By breaking down our health into these 5 categories, we not only pinpoint the source of health concerns but also provide a simple, effective guide for all of the areas we must focus on in order to give our bodies what they need to thrive! [14]
Why Innate Health Matters
We look at health as the absence of illness, rather than the presence of physical and mental fulfillment. 
As a result, the United States is one of the most unhealthy developed countries in the world! We have high rates of chronic disease, obesity, cancer, and high numbers of hospitalizations from preventable causes. [15] When one considers that these statistics are in spite of our access to modern medicine, it becomes clear that there is something deeper in the nation's perspective on health that is at fault.
We at MaxLiving hold that this fault in health perspective is the dependence on outside factors to fix what is going wrong on the inside. As the Developer of Chiropractic, B.J. Palmer once said,
"We get sick because of something inside going wrong! We get well because of something inside going right!" -B.J. Palmer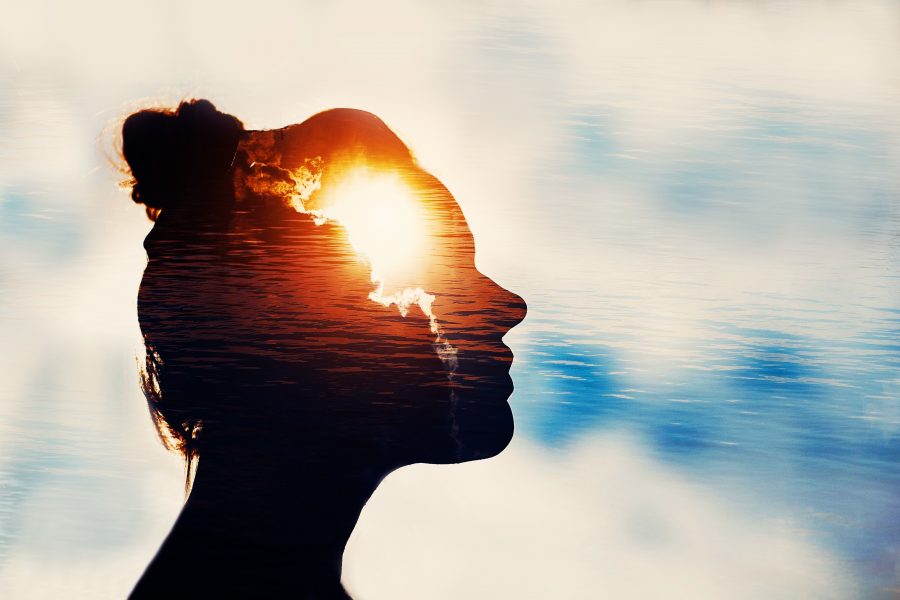 In other words, the key to health is to look inward, to our body's natural functions, rather than outward, searching for an external solution to a symptom.
Innate health is the practice of treating cause over a symptom. It is the knowledge that our health practices, from our diets to our mindset, may affect our wellness. It is the truth that our bodies, down to each and every cell, were created to heal.
Innate health is your ability to positively influence your own wellness, inside and out.
Find a MaxLiving Clinic near you to help you begin your innate health journey:


About the Author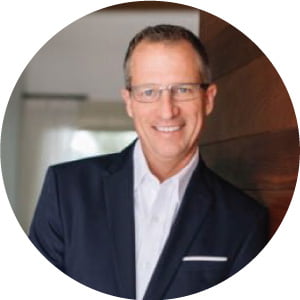 Dr. Greg Loman graduated in 1990 from Life University in Marieta, GA, and swiftly built one of the country's largest and most successful chiropractic clinics in history. In 1998, Dr. Loman's continued success in his own clinic and his mentorship of others as they too built successful chiropractic practices led him to the co-founding of the guiding principles of health that have become the core of MaxLiving.
Dr. Loman has been a leader in his community for decades, hosting a popular radio and TV show, 'Ultimate Health,' co-authoring New York Times best-seller One Minute Wellness, and building a foundation focused on providing care, healthy meals, and education to those in need. Today, Dr. Loman continues to lead MaxLiving as well as practicing Chiropractic in Naples, Florida.
References
[1] https://www.aafp.org/afp/2002/0715/p315.html
[2] https://nutritionstudies.org/body-heals/
[3] https://www.healthline.com/health/first-aid/stopping-bleeding#cuts-and-wounds
[4] https://www.hopkinsmedicine.org/health/treatment-tests-and-therapies/how-wounds-heal
[5] https://www.education.vic.gov.au/school/teachers/teachingresources/discipline/science/continuum/Pages/bodysystem.aspx#:~:text=Humans%20have%20two%20types%20of,are%20different%20for%20each%20system
[6] https://nutritionstudies.org/body-heals/
[7] https://www.ncbi.nlm.nih.gov/pmc/articles/PMC4154333/
[8] https://www.nextavenue.org/mind-over-medicine-how-help-your-body-heal-itself/

[9] https://www.webmd.com/cold-and-flu/immune-system-fight-infection#1
[10] https://lifewest.edu/what-do-patients-need-to-know-about-vitalistic-chiropractic/
[11] https://www.webmd.com/diet/features/missing-nutrients-in-your-food#1
[12] https://www.ncbi.nlm.nih.gov/pmc/articles/PMC5359373/
[13] https://www.ncbi.nlm.nih.gov/pmc/articles/PMC4991899/
[14] https://maxliving.com/five-essentials/
[15] https://www.commonwealthfund.org/publications/issue-briefs/2020/jan/us-health-care-global-perspective-2019