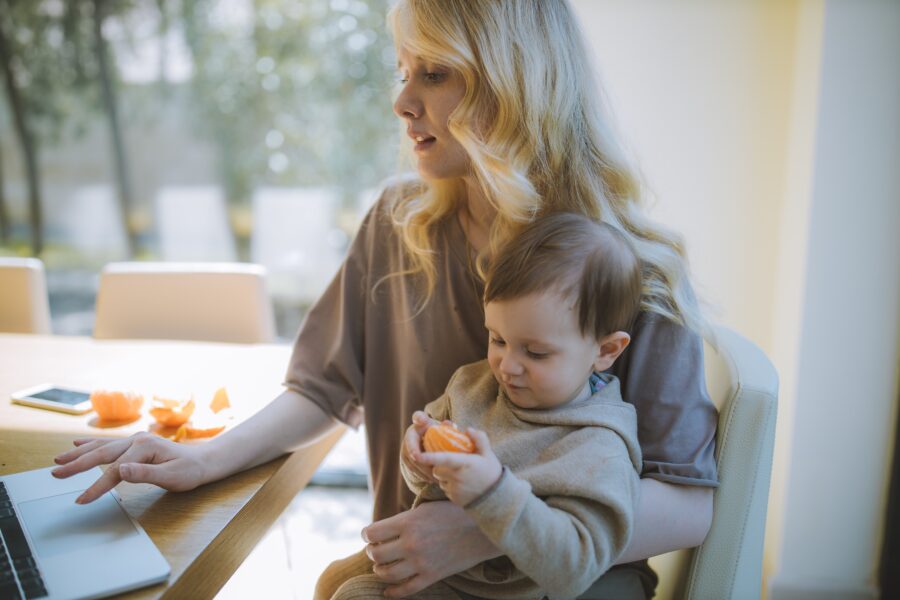 For years, men have been the brunt of jokes about their purported inability to multitask, especially compared with their female counterparts. But what if we've had it wrong all along? What if multitasking is actually detrimental to task completion and human performance in general?
Experts now believe that monotasking or focusing on a single task at a time results in better outcomes. To better understand why this is so, it's helpful to examine how the brain multitasks.
How Does the Brain Multitask?
When multitasking, two main areas of the brain are active and switch between tasks: the prefrontal cortex and the parietal lobe. Both are more active when someone works on two tasks simultaneously compared to when they focus on a single task.
The prefrontal cortex of the brain regulates thoughts, actions, and emotions through a vast network of connections with other regions in the brain. This area of the brain develops last in a human because developing brain function moves first from the back of the brain to the front. The parietal lobe is the area of the brain where sensory inputs are processed. It enables one to utilize information gathered from multiple senses and in doing so, it helps the brain make sense of the world around it.
When multitasking, the brain must switch quickly between tasks using these different areas of the brain. It may seem that challenging the brain in this way would illicit an adaptation that would make it stronger or more functional over time. However, the switching action actually puts a burden on the brain, making it tired and inefficient. This affects our ability to focus attention in general, even when not multitasking.
Mitochondria are the powerhouse of the cell. The number of mitochondria in a cell determines its energy requirements. The more energy an organ needs, the more mitochondria its cells will have. For example, a heart cell will have an average of between 5,000 and 8,000 mitochondria per cell. A brain cell, by contrast, can have up to 2MM mitochondria per cell. This is why someone can feel exhausted after studying even though they have not participated in physical activity. But their brain has been working hard.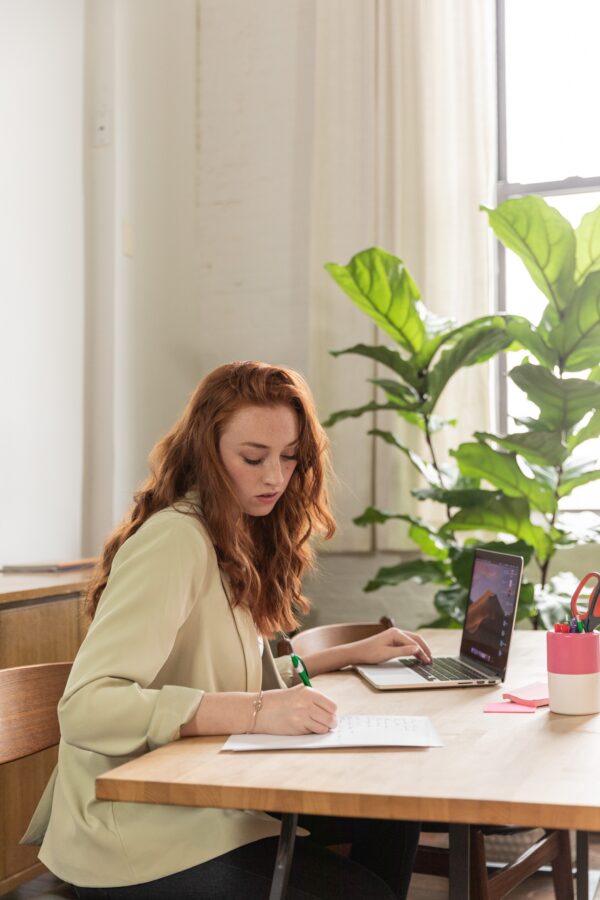 Reasons to Avoid Multitasking
A May 2021 article in Discover Magazine reported that multitasking can interfere with working memory, cause students to perform worse in school, and has the potential to create long-term memory problems. The authors explained that multitasking can create interference among brain networks, leading to slower brain processing and mistakes. "One way we can examine the effects of multitasking on behavior and the demands it places on relevant brain networks is by analyzing 'task switch costs,'" says Dr. Kevin Paul Madore.1
Task switch cost is a loss of accuracy or speed incurred by shifting between tasks. Some costs are understated yet still significant. Other problems with multitasking include interference with both working memory and long-term memory. Multitasking can even be associated with forgetfulness and an inability to pay attention.
Why Monotasking is Better
The power of monotasking lies in one's ability to be more efficient and effective because it allows the brain to focus all its attention and neural networks on the current task, which reduces the potential for distractions and mistakes. Monotasking also allows for a calming effect while accomplishing otherwise demanding tasks, which helps decrease stress levels -and lowering stress is always a top priority.
In completing one specific task before moving on to another, monotasking helps to increase productivity. Without the distractions created by attempting to accomplish multiple tasks at once, monotasking can also help improve communication, as we can be present in the moment and truly listen when others are talking.
The benefits of monotasking include:
Fewer mistakes made on the present task
Increased efficiency
Work quality improved
Longer attention span
Better relationships
Supporting Brain Function
As science delves into the contrasting benefits of deep focus versus multitasking, it becomes vital to explore ways to enhance focus and overall brain function naturally. One of the foremost methods to support brain health is ensuring you get seven to nine hours of restorative sleep each night.
Your diet also plays a pivotal role in optimizing brain function. Adequate hydration with purified water, aiming for half of your body weight in ounces daily, is essential. Embrace brain-boosting foods like a diverse array of fruits, vegetables, seafood, olive oil, nuts, seeds, beans, and legumes. While seafood offers a nutritious choice to fulfill protein requirements and obtain omega-3 fish oil, concerns arise due to polluted waters, leading to potential contamination with toxic heavy metals like mercury. Opting for smaller fish varieties such as sardines, anchovies, and herring is preferable as they are less likely to be contaminated and more sustainable, with populations recovering faster from overfishing.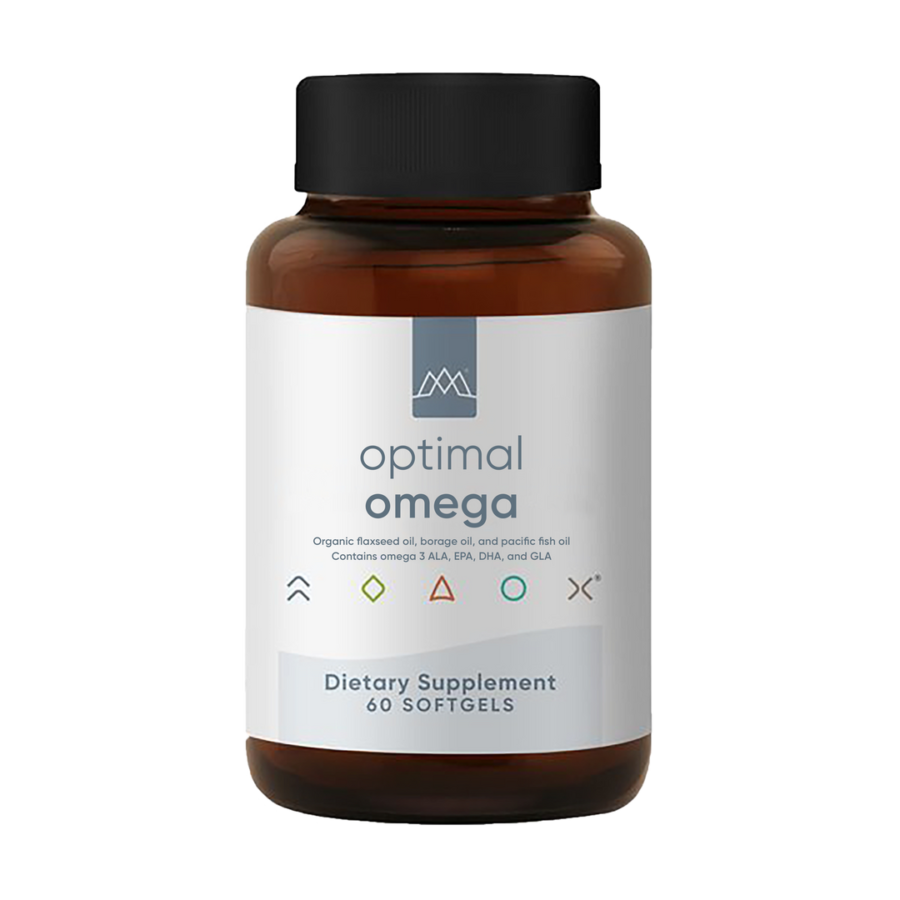 To secure a clean and pure source of omega-3 fatty acids, consider incorporating a high-quality fish oil supplement like MaxLiving Optimal Omega into your routine. This unique formula includes GLA, a potent anti-inflammatory fatty acid sourced from borage, as well as Vitamin E for antioxidant support, and flaxseed. Combined with pacific fish oil, this supplement delivers 2,400 mg of Omega 3 fatty acids (ALA, EPA, and DHA), vital for maintaining a healthy immune system and supporting cognitive function and cardiovascular health.
Unlike many conventional fish oil supplements that lack proper mercury toxicity checks, Optimal Omega stands out by being extracted from clean sources of small fish. Additionally, MaxLiving has thoughtfully included lemon oil in this formula to minimize any potential "fishy" aftertaste, making it a seamless addition to your wellness routine.
.
Staying Focused
In your quest for greater productivity and efficiency, mastering the art of resisting distractions is key. Embrace the power of monotasking and ditch the urge to multitask. While it may require some practice, the benefits are significant, as we've explored earlier.
Cultivate the habit of prioritizing your daily tasks, alleviating the stress of unfinished priorities. Take short breaks to hydrate and rejuvenate your focus. And here's a tip: keep your cell phone aside while you focus on your tasks. These straightforward yet powerful tips can lead to a remarkable improvement in your focus and overall effectiveness – and the effort invested is undoubtedly worthwhile. So, take the first step toward honing your focus and embracing the art of monotasking for a more fulfilling and accomplished journey ahead.


About the Author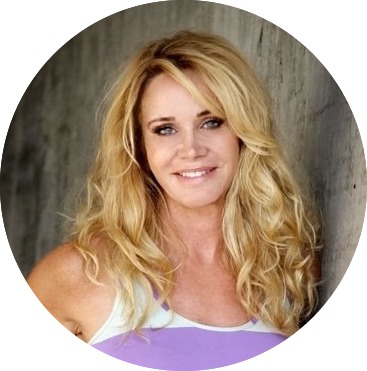 Jini Cicero is a Los Angeles-based Strength and Conditioning Specialist with a bachelor's degree in Kinesiology. With over 20 years of experience as a health, fitness, and nutraceutical professional, Jini is passionate about advancing natural medicine and optimal health. Whether she's working with Hollywood celebrities or cancer patients, Jini uniquely combines exercise science, sports nutrition, and corrective exercise. As a speaker, presenter, and writer, her work has been featured in numerous publications, such as Shape, MindBodyGreen, and The L.A. Daily News.
References:
https://www.discovermagazine.com/mind/why-multitasking-does-more-harm-than-good