In our modern world, it's become normal to receive an enormous amount of health-related information every day. So much, in fact, that it's the same amount that once took years or even generations to accumulate and prove beneficial. This breakneck speed of information has also revealed an important fact. Many of the most effective and time-honored health practices are actually perfectly suited to help detoxify us in the modern world. 
There are many examples of old-world health principles that have become widely accepted today as beneficial. These include eating foods in their natural, minimally processed state, intermittent fasting (IF), and using fermented foods to help minimize and eliminate toxins. In fact, fermentation was first used around 6000 B.C. in the Fertile Crescent. It was discovered as a natural way to preserve and maintain food freshness in the earliest forms of food prep and storage. Today, we know fermentation created live active probiotic cultures long before probiotics became one of the world's most sought-after health products. In this article, we'll cover what fermented foods are, their health benefits, and how they can support your body's natural detoxifying processes.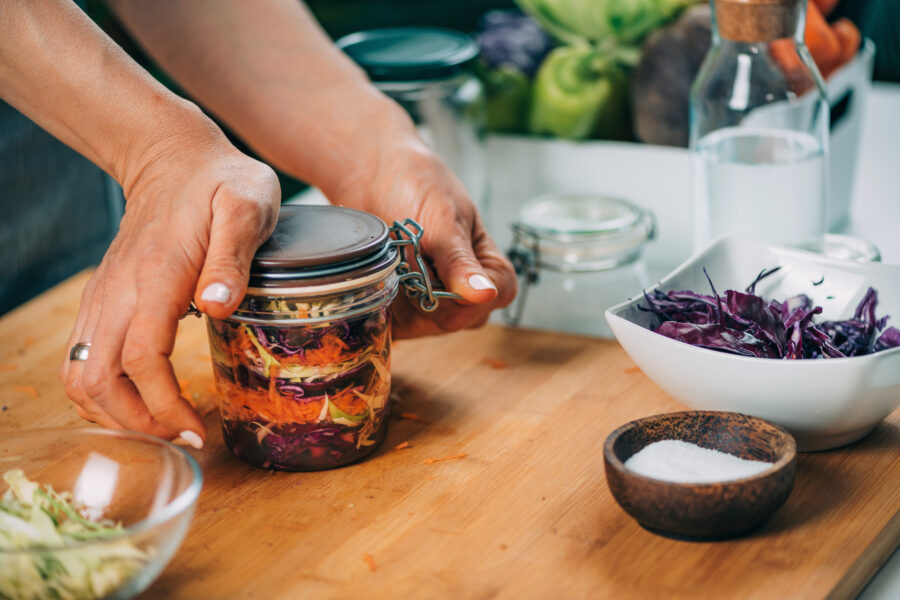 What are Fermented Foods?
Fermented foods have gone through the process of lacto-fermentation in which natural bacteria feed on the sugar and starch in the food, creating lactic acid. This process not only preserves the food, but also creates beneficial enzymes, vitamins, and other nutrients. Examples of fermented foods include yogurt, sauerkraut, kimchi, kefir, kombucha, miso, tempeh, and sourdough bread.
Health Benefits of Fermented Foods:
Improved digestion

Fermented foods contain probiotics, which are beneficial bacteria that help improve gut health and aid digestion.

Enhanced nutrient absorption

The fermentation process breaks down the nutrients in the food, making them more easily absorbed by the body.

Strengthened immune system

The probiotics in fermented foods can help strengthen the immune system by promoting the growth of beneficial bacteria in the gut.

Reduced inflammation

The beneficial bacteria in fermented foods can help reduce inflammation in the body, which is linked to a range of health problems.
Fermented Foods and Your Body's Natural Detoxification Process
To support the body's natural detoxification processes, fermented foods can be beneficial in several ways. The liver is the main detoxifying organ in the body, and it relies on a range of nutrients and enzymes to function properly. Fermented foods can help support liver function by providing these essential nutrients and enzymes. Fermented foods aid in the growth of beneficial gut bacteria, crucial for detoxification. A healthy gut microbiome is necessary for this process, and fermented foods can promote its growth, aiding in detoxification.
Supercharge your Body's Natural Detoxification with Modern Science
In addition to adding the ancient power of fermented foods to your diet, those looking to optimize your detoxification program may want to supplement with the MaxLiving Detox System. This science-based product delivers a comprehensive two-stage detoxification system built upon two unique blends of nutrients. These synergistic formulas assist with naturally enhancing your body's ability to 1.) eliminate toxins and 2.) minimize cell damage because of exposure to toxins.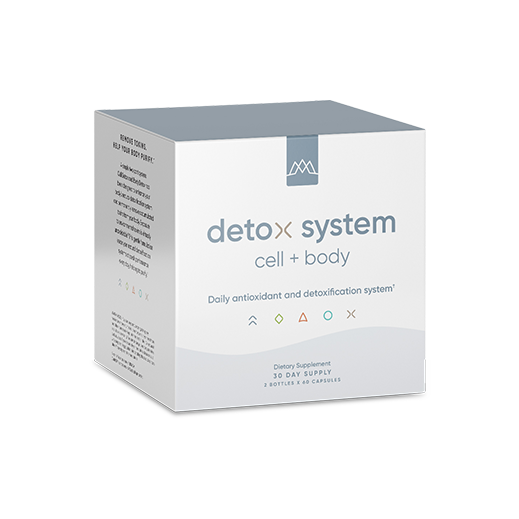 The Body Detox formula features fiber from three sources: psyllium husk, flax seed meal, and glucomannan. Whole-body detoxifiers in Body Detox like peppermint leaf, fennel seeds, ginger root, and fenugreek seed, along with activated charcoal effectively bind to toxins to assist your body in naturally eliminating them. Fiber helps eliminate toxins in several ways. First, it adds bulk to stool, which helps promote regular bowel movements and prevents constipation. When waste stays in the colon for too long, toxins can be reabsorbed into the bloodstream and cause harm to the body. By promoting regular bowel movements, fiber helps to prevent the buildup of toxins in the colon.
Fiber can also bind to toxins in the digestive tract and carry them out of the body. Toxins such as heavy metals, excess estrogen, and other harmful substances, prevent their absorption and facilitate their removal from the body.Lastly, fiber can promote the growth of beneficial bacteria in the gut, which is important for detoxification. The gut is home to trillions of bacteria, and a healthy gut microbiome is essential for detoxification. Beneficial bacteria in the gut help to break down and eliminate toxins in the body.
The Cell Detox formula is a whole-food formula containing powerful probiotics. Traditional organ system detoxifiers like chlorella, milk thistle, and spirulina, along with intra-cellular antioxidants like glutathione, catalase, and superoxide dismutase support the body's defense against toxin-related free radicals. Free radicals are unstable molecules that are formed naturally as part of normal cellular processes or by external factors such as pollution, radiation, and tobacco smoke. Free radicals are highly reactive and can damage cells by stealing electrons from other molecules in the body, causing a process known as oxidative stress. 


About the Author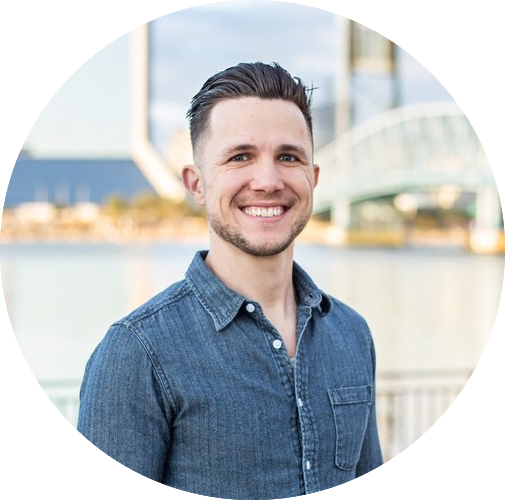 Zach Zovath graduated with a Bachelor's degree in Exceptional Education from the University of Central Florida. He continued on to receive his Master's degree from the College of Education and Human Performance at the University of Central Florida. He is a master-level personal trainer, coach, and health consultant. In addition, his specializations include corrective exercise, performance enhancement, prenatal/postpartum core stability, and exercise therapy. As a result of his education and experience in the health and fitness industry, he has developed fast and effective exercise programs for health care facilities.