Beauty and beauty products have been a high priority throughout history. "Growth in the beauty industry, however, has boomed in recent years, in a trend that many link to a broader generational trend of attention to physical wellbeing … Millennials are often quoted as being the main drivers behind the meteoric growth of the beauty segment. There have been many articles written on this trend. Citing everything from the aging of the millennial demographic to a focus on "self-care" as a coping method against a difficult political and economic climate." (1)  
Addressing Beauty Concerns With Supplements
The top two beauty categories in terms of market share by revenue are hair care (24%) and skin care (23.7%). Interestingly, one of the newest trends focused on these two segments is using oral supplements to address these beauty concerns. Supplements targeted for beauty have skyrocketed in the past few years. "41% of US females aged 18-34 use an oral supplement designed to enhance their appearance, according to Mintel's latest research on vitamins, minerals, and supplements in the US." (2)  "In London and Los Angeles, we are seeing that some supplements are outselling serums and other formerly top-selling products," Net-a-Porter Beauty Director Newby Hands said in a 2018 New York Times article. . (3)
"Market research group Research and Markets projects that the beauty supplement market will reach a whopping $7.1 billion by 2023." (3) Also trending is the demand for non-toxic, chemical-free products. People are also more aware of the damage toxins can do to the body and overall health.  However, many overlook the toxicity issue when it comes to supplements. If you are considering supplementing with anything, it is imperative to source the highest quality supplements that are third-party tested and free of additives or toxic ingredients. Otherwise, you may be undermining your efforts altogether.  
Biotin and collagen are known for helping improve hair, skin, and nail health. Those looking for help with hair issues often need clarity about which one they should use and how much they need.  
Biotin 
Biotin, also called Vitamin B7, is an essential nutrient and must be consumed in the diet. It is most prevalent in almonds, sweet potatoes, eggs, dairy, onions, tomatoes, carrots, and salmon. Luckily, these are all part of a healthy MaxLiving recommended diet.  
Biotin supports the metabolism of carbohydrates, proteins, and fats. Biotin also helps form hair follicles and stimulates keratin which is essential for healthy hair growth. It stands to reason that biotin deficiencies can result in hair loss, lackluster hair, dermatitis, other skin issues, and some neurological symptoms. That is why biotin supplementation is typical to promote healthy hair, and it even appears in many hair care products, but the research is scarce. (5) 
Although there are numerous ways to get plenty of biotin in your diet, it may be a good idea to supplement with it. The MaxLiving Men's and Women's Multivitamins contain 300 mcg of biotin along with many other valuable nutrients. Because biotin is a water-soluble vitamin, it is expelled from the body through urine, so reaching toxic levels is very unlikely. 
Collagen
Collagen is a protein that can be made by the body using the building blocks of amino acids and other nutrients. It is very prevalent, making up 30-40% of the protein in the body. It is readily available in bone broth, beef, chicken, eggs, and dairy. Unfortunately, collagen production naturally declines with age, so getting enough from food and supplementation becomes even more critical. Like biotin, collagen has other benefits. Collagen helps to maintain healthy ligaments, tendons, muscles, joints, skin, intestinal lining, bones, and blood vessels.
Collagen contains the amino acids proline and glycine necessary to form keratin, which helps produce new hair follicles. Therefore, collagen can help support keratin formation and, thus, healthier hair. Collagen can enhance the skin on your scalp along with the blood vessels and keep the hair follicles tight, allowing the hair to absorb nutrients more efficiently, keeping it healthy and strong.  
MaxLiving Max Collagen contains 12.5 grams of the highest-quality bovine collagen peptides from highly-researched Fortigel, Verisol, and Fortibone peptides. These peptides are highly-researched and produced with proprietary hydrolyzation technologies to optimize their beneficial properties. It is also the form of collagen most similar to that in the human body naturally.  
The bottom line
When it comes to which is better, it is hard to say. Collagen likely has a broader reach, showing improvement in all people. Conversely, biotin seems more useful for people with pre-existing hair, skin, or nail issues. (6)  
MaxLiving supplements are an excellent choice because of the PurePath® Standard. This standard assures that the products have the highest potency, purity, bioavailability, and efficacy. In addition, they are all third-party tested. Therefore, you can be confident when taking them.  
Of course, biotin and collagen are not a fix-all for hair, skin, or nail issues, but there is little downside to including them in your diet and supplement regimen. The good news is that biotin and collagen can be taken simultaneously, and both are very safe. Although results vary and may not show improvement immediately, biotin and collagen are great additions to any diet.   


About the Author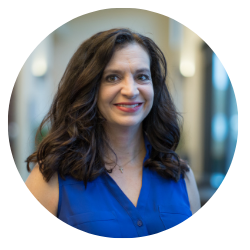 Kimberly Roberto is a wife, mother of three, author, and business owner.  She and her husband Fred have owned and operated a chiropractic and wellness clinic for the last 25 years. Kimberly and Fred have been a part of MaxLiving for since it's onset. She co-authored the Maximized Living Nutrition Plans book in 2009 which sold over 10,000 copies and recently authored the MaxLiving's Maximizing Your Pregnancy, Birth and Newbornbook.  She's a holistic nutritionist and maintains a healthy cooking/recipe blog.  She is passionate about natural health and helping people reach their potential for health and wellness.  She resides in Marietta, GA and their three children are now grown and attending college.
References:
(1) https://www.toptal.com/finance/growth-strategy/beauty-industry
(4)https://www.prnewswire.com/news-releases/global-beauty-supplements-markets-2016-to-2024-300520453.html
(5)
Patel DP, Swink SM, Castelo-Soccio L. A Review of the Use of Biotin for Hair Loss. Skin Appendage Disord. 2017 Aug;3(3):166-169. doi: 10.1159/000462981. Epub 2017 Apr 27. PMID: 28879195; PMCID: PMC5582478.