Momentum Family Chiropractic
We believe that being a MaxLiving chiropractor is more than someone who just helps people feel healthy. Through high-quality chiropractic and corrective care, combined with the 5 Essentials®, we're here to empower patients with both knowledge and healing. Trust that your health is in expert hands.
Adult Patient Paperwork in English or Español
Pediatric Patient Paperwork in English or Español
Consent to Care in English or Español
HIPPA Notice in English or Español
Office Policies English or Español
$60
NEW PATIENT
SPECIAL
Consultation, Exam X-Rays if needed
Hours of Operation
Monday:

7:30 am – 10:15 am
3:30 pm – 6:30 pm

Tuesday:

3:30 pm – 6:15 pm

Wednesday:

7:30 am – 10:15 am
3:30 pm – 6:30 pm

Thursday:

3:30 pm – 6:15 pm

Friday:

7:30 am – 10:15 am

Saturday:

Closed

Sunday:

Closed
About
Momentum Family Chiropractic – Cedar Hill, TX
Meet The Team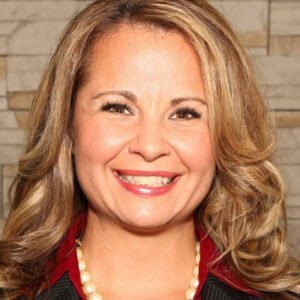 Dr. Rebecca Tibbits, D.C.
Doctor of Chiropractic
Dr. Becky Tibbits' vision is to stop unnecessary human suffering, help people take control of their health, and ensure her patients experience their highest health potential. She thrives on watching her patients experience total freedom as they begin to believe in themselves again and fulfill their God-given purpose.
After years of practicing as a Registered Nurse, a back injury led her to a MaxLiving Health Center, where she experienced first-hand the dramatic results MaxLiving patients had with their health. Dr. Becky was shocked to see patients with the same conditions she frequently treated as an ICU nurse. As an ICU nurse, many of her patients tragically lost their lives under traditional medical care. However, with chiropractic care and using the 5 Essentials, she was amazed to see patients recover from those same diseases she treated in the hospitals. Inspired by the idea that there must be a missing link, Dr. Becky became a Doctor of Chiropractic and dedicated herself to changing the way families view and manage their health.
Dr. Becky earned a Bachelor of Science in Nursing from Creighton University and a Doctorate of Chiropractic from Parker University. She has specialty certifications in advanced spinal correction, customized nutrition, fitness and detoxification.
When she's not working, Dr. Becky loves traveling every chance she gets…and you may even catch her salsa dancing!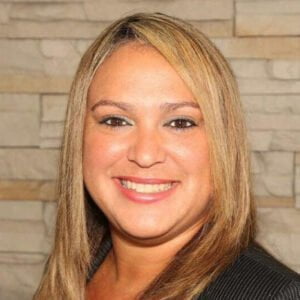 Dr. Yaxaira Almeida
Doctor of Chiropractic
Dr. Yaxi Almeida's commitment is to help people in her community understand the true meaning of healthcare: minimizing the use of medication, preventing illness and disease, and ensuring families experience their fullest health potential. She loves seeing patients' lives transform before her eyes, as they take control of their own health.
During Dr. Yaxi's career as a professional basketball player, she was diagnosed with cancer. She was healthy and fit, and was doing everything "right" – yet still ended up with this diagnosis. Today as cancer survivor, Dr. Yaxi is passionate about helping patients get to the root of the problem instead of simply treating symptoms, in order to live a healthy and fulfilling life.
Dr. Yaxi holds Bachelor's Degrees in Science and Physical Education, and Master's Degrees in Education and Leadership from The University of Puerto Rico. She received her Doctorate of Chiropractic from Parker University, and has specialty certifications in spinal correction, customized nutrition and fitness, as well as advanced training in detoxification.
When she's not working, you'll find her traveling and experiencing new cultures, or outside connecting with nature, whether through paddle boarding, going for a walk, or sinking her toes into a sandy beach.
Blog
Reviews
This clinic is owned and operated by Momentum Family Chiropractic, a MaxLiving
Health Center