Good Life Family Chiropractic
Good Life Family Chiropractic was founded on the premise that everyone deserves the opportunity to live life to its full potential. By addressing the cause of health problems, as opposed to symptoms, by focusing on the 5 Essentials of health, we allow the body to do exactly what it was created to do every minute of every day: heal and function optimally. By addressing cause, we can help everyone achieve their full potential, and we do so through a loving message of hope, health, and wholeness.
Adult Patient Paperwork
Pediatric Patient Paperwork
NEW PATIENT
SPECIAL
FREE VIRTUAL HEALTH CONSULTATION
Hours of Operation
Monday:

8:00 am – 10:15 am
3:00 pm – 6:00 pm

Tuesday:

3:00 pm- 5:10 pm

Wednesday:

8:00 am – 10:30 am
3:00 pm – 6:00 pm

Thursday:

3:00 pm – 6:00 pm

Friday:

8:00 am – 10:30 am

Saturday:

9:00 am – 10:15 am

Sunday:

Closed
About
Good Life Family Chiropractic – Lincoln, NE
At Good Life Family Chiropractic, every member of our team is committed to ensuring that you receive the highest quality of care and service available. From the first time you connect with our office, to your first treatment, to any of our paradigm shifting events, we love engaging with and serving each and every patient as we strive to achieve optimal health.
Meet The Team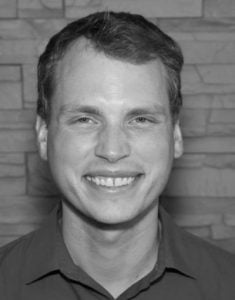 Dr. Jake Tucker
Chiropractor
Life University
Dr. Jake Tucker is a graduate of Georgia Tech and Life University in Atlanta, GA, where he received his Doctorate of Chiropractic. He is passionate about taking care of the families of Lincoln because a Chiropractor saved his life when he was six months old. Dr. Jake loves to see empowered people take charge of their health and experience their full, God-given potential through The 5 Essentials.
Dr. Jake has volunteered his time with multiple organizations, including adjusting the underserved with Samaritan's Feet, building homes with Casas por Cristo, serving the homeless at Atlanta Union Mission, leading disaster relief efforts after Hurricane Katrina, and serving with Global Scope in Mexico City. He holds advanced certifications in spinal correction, nutrition, and fitness, and serves elite athletes as a member of the Sports Performance Council.
Dr. Jake is certified in advanced structural correction, focusing on the optimal position of the spine. To help achieve optimal results he utilizes a variety of techniques that allow him to customize and tailor care to each patient as an individual: CBP, Pettibon, Thompson, Diversified, Full Spine, Activator, Logan, SOT, Toggle Recoil, and Webster.
Dr. Jake is also an active member of the International Chiropractic Pediatric Association, allowing him to continually update his technique to better serve both pregnant moms and young children.
Blog
Reviews
This clinic is owned and operated by Good Life Family, a MaxLiving
Health Center