Indy Family Chiropractic
MaxLiving Indy exists to help you reach your potential through providing the highest level of chiropractic care to the greater Indianapolis community. We know that you can't be your best when you are sick, hurting or suffering unnecessarily. We provide our patients with all of the necessary resources and education to take control of their health and the health of their entire family. We serve hundreds of families each week from Indianapolis and surrounding areas. We were voted best chiropractor in Indianapolis by Indy's A-List in 2016.
NEW PATIENT
SPECIAL
FREE PHONE CONSULTATION
Hours of Operation
Monday:

8:00 am – 11:00 am
2:00 pm – 6:45 pm

Tuesday:

9:00 am – 2:00 pm

Wednesday:

7:00 am – 11:00 am
2:00 pm – 7:00 pm

Thursday:

2:00 pm – 6:30 pm

Friday:

7:00 am – 11:00 am

Saturday:

8:00 am – 10:30 am

Sunday:

Closed
About
Indy Family Chiropractic – Indianapolis, IN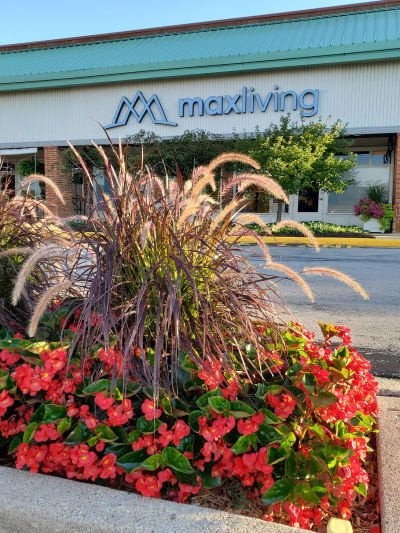 MaxLiving Indy exists to help you reach your potential through providing the highest level of chiropractic care to the greater Indianapolis community. We know that you can't be your best when you are sick, hurting or suffering unnecessarily. We provide our patients with all of the necessary resources and education to take control of their health and the health of their entire family. We serve hundreds of families each week from Indianapolis and surrounding areas. We were voted best chiropractor in Indianapolis by Indy's A-List in 2016.
Services and Benefits
MaxLiving Indy provides a full spectrum of chiropractic care and complementary care to help identify interference in a patient's ability to function at 100%. MaxLiving Indy patients visit the Health Center for various reasons ranging from back pain, neck pain and headaches to issues such as chronic fatigue, gastrointestinal problems and autoimmune responses. As chiropractors, MaxLiving Indy doctors determine the underlying cause of health challenges and then help patients remove any interference in their body's ability to function at 100%.
Proper care of a person's nervous system is critical at all ages and at MaxLiving Indy we help patients ranging in age from newborn babies to adults well into their 80's and 90's experience life to the fullest, pain free and functioning at a higher level.
Meet The Team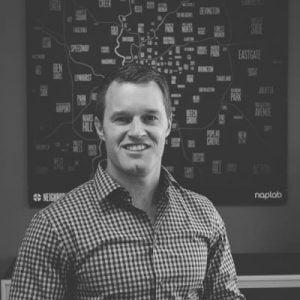 Dr. Nick Wilson
Doctor of Chiropractic
As MaxLiving Indy's owner, Dr. Wilson is at the hub of all community education and oversees all patient care. Dr. Wilson is also a popular talk radio show host on WIBC. He has traveled all over the country teaching the principles of MaxLiving and educating people on gaining victory in the arena of health, even when things seem hopeless.
Dr. Wilson holds certifications in nutrition, detoxification and advanced spinal rehabilitation and served on the Wellness Advisory Council for USA Wrestling in 2016 when he traveled to Rio for the Olympics. Dr. Wilson graduated with his B.S. from Indiana University and is a life-long Hoosier basketball fan. After leaving Bloomington, Indiana, his passion for how the human body functions, health and fitness led him to Logan College of Chiropractic where he earned his Doctorate and finished 8 years of higher education. In his free time and when he's not reading, you can find Dr. Wilson teaching his son Isaiah to wrestle, cycling, or watching Hoosier basketball.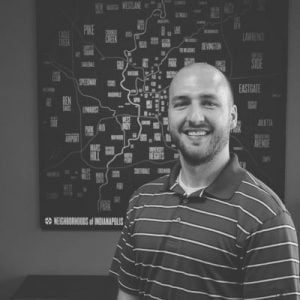 Dr. Andrew Alcorn
Doctor of Chiropractic
Dr. Alcorn has been serving Indianapolis since 2012. He was the team doctor for the Indianapolis Tornados amateur football team in 2014. In addition to his doctorate, he has certifications as an Internal Health Specialist through the Loomis Institute and in foot and gait analysis. Dr. Alcorn is also a sought after public speaker on topics of health including, but not limited to, "Alkaline Diet", "Sick and Tired", and "Toxic Thoughts."
Dr. Alcorn grew up in southern Indiana and first experienced the power of chiropractic during his high school sports career at Mater Dei of Evansville. As a three-sport athlete—football, basketball, and baseball—his busy sports schedule didn't allow for an "off-season." Injuries were commonplace for other three-sport athletes, but because of chiropractic he never missed a game due to injury. Dr. Alcorn was able to continue to compete while his peers experienced prolonged or recurring injuries. His personal experience fuels his passion to help others experience optimal health.
Dr. Alcorn graduated from Purdue University in 2009 with a Bachelor's Degree in Health Sciences. He went on to earn his doctorate from Logan College of Chiropractic in 2012, along with an additional Bachelor's Degree and a Master's Degree in Sports Rehabilitation. At Logan, he was involved in student government for three years, eventually becoming President of the Student Doctor's Association.
In his freetime, you can find Dr. Alcorn playing board games and on family outings with his wife Lauren and two beautiful children Emerson and Ezekiel.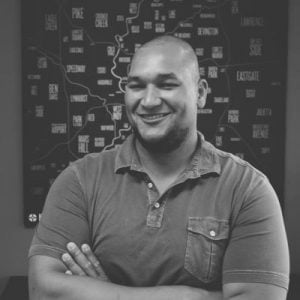 Dr. Scott Robinson
Doctor of Chiropractic
Cleveland Chiropractic College
Before joining the MaxLiving Indy team, Dr. Scott trained in one of the largest natural health clinics in North America. He moved his family to Indianapolis to join the team and return to the midwest. Dr. Scott was born and raised in Wichita, Kansas. While he doesn't yet have a Chief's tattoo, he knows the football team's entire history and doesn't miss a game. As a former collegiate football player, Dr. Scott enjoys seeing people tackle problems that they once thought impossible. While passionate about chiropractic, Dr. Scott also focuses much of his continuing education on detoxification and supplementation to help patient's remove any interferences in their body's ability to heal. Dr. Scott earned a B.S. from Friends University and graduated from Cleveland Chiropractic College.
Dr. Scott is always willing to go the extra mile to help others and often goes out of his way, not only for patients, but for the team. He spends his free time in the woods hunting or with his wife Andrea and son Owen.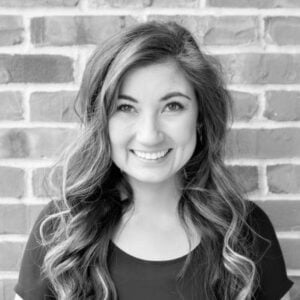 Dr. Traci Gross
Doctor of Chiropractic
Dr. Traci experienced the power of chiropractic first hand after a whiplash injury in her early 20's. Not only did chiropractic care resolve her neck pain, but it also improved serious digestion issues that she had had her whole life. The power of the body to heal on its own inspired her to become a chiropractor and to educate others on how to achieve their greatest health potential. She graduated from Indiana University with a Bachelor's Degree in Human Biology and then from Life University in Atlanta, Georgia with a Doctorate in Chiropractic.
Dr. Traci's passion is health and wellness for your whole family. She specializes in pediatric and perinatal chiropractic and has advanced training above and beyond standard D.C. requirements with the ICPA, the International Chiropractic Pediatric Association with over 160 hours of additional study in neonatal, pediatric, and perinatal care. She is Webster Technique certified and a certified BirthFit Professional. Many chiropractors see families, but few have the training and skills needed to support you and your family to grow in optimal health.
When Dr. Traci is not out in the community giving educational talks or at the clinic caring for small humans and their families, she enjoys outdoor runs, traveling, and spending time with her husband Thomas and her family.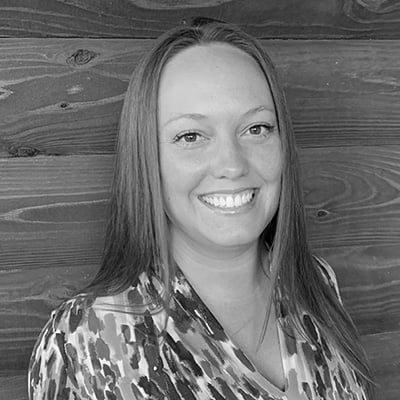 Dr. Allison Walls
Doctor of Chiropractic
Dr. Allison was introduced to chiropractic after a serious injury performing on Holland America Cruise Lines. She was told by a neurosurgeon that she wouldn't be able to walk by the age of 30 if she didn't stop dancing and have surgery to fuse the vertebrae in her lower back. She chose not to accept the idea that her back couldn't heal and started searching for answers. Now – without a spinal fusion – Dr. Allison is living a healthy, active, and abundant life. Her journey propelled her into helping others live their best life through chiropractic. She is a lifelong learner and loves to teach people about intermittent and long-term fasting, in addition to removing excess toxic exposure in everyday life.
Dr. Allison grew up in Greenwood, IN. She was immersed in the arts at a young age and became a professional dancer after graduating from Center Grove High School. She went on to choreograph for numerous dance studios and colleges around the U.S., as well as perform for audiences around the world. She graduated cum laude with her doctorate in chiropractic medicine from The University of Western States in Portland, Oregon. While in school she was an executive officer for the Student Alliance for Integrative Medicine where she collaborated with other health professionals that shared the same passion of utilizing and emboding patient-centered care. Dr. Allison rotated through an advanced rehab clinic that cared for athletes and then finished with an internship at Oregon Health & Science University (OHSU) working in the Comprehensive Pain Center.She relocated from Southern California to Indianapolis in 2020 and is happy that she found such an amazing family here at MaxLiving Indy.
In her free time you may see her at a local farmers market, taking a yoga class, or outdoors exploring nature with her 3 dogs.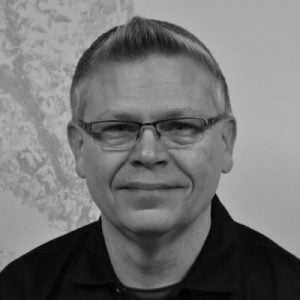 Dr. Phil Harris
Naturopathy
As Maxliving Indy's Doctor of Naturapathy, Dr. Phil oversees all nutritional and metabolic testing and recommendations. Not only is Dr. Phil a naturapathic physician but he also has earned a double Masters in Temperament Therapy and Nutritional and Mental Health. He has a Bachelors in Biblical Theology and holds certificates in Biofeedback, Functional Nutritional Assessment, Nutrition Response Testing and has 92 hours of additional study in Drugless Therapies.
He was born and raised in Anderson, Indiana and is no stranger to emotional pain and loss following health related events. After his father died at the age of 42 of a heart attack, his mother never remarried due to her struggles both medically and financially. Because of this, Phil spent two years of his childhood in a children's home. Through the years of shifting, moving, and instability there was born a desire to help himself and others. These events ultimately lead him down the path of Christian theology and the Naturapathy. Phil is also a professional musician and minister who enjoys table tennis, basketball, art and music–he is still known for his ability to play the daylights out of a guitar!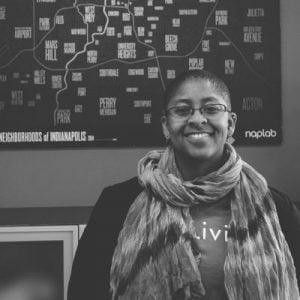 Telesha
Office Manager and Community Engagement
Telesha, a 2017 addition to the MaxLiving Indy team, does a super job at bringing MaxLiving to the greater Indianapolis community. She joined the team because her own life was turned around when she became a MaxLiving patient. Telesha brought with her extensive experience in event planning and marketing in the health field.
She is passionate about helping others and stays very engaged in the community. She graduated with her B.A. from Indiana University in Communications and Culture and a M.S in Health Promotion. Telesha is always up for an adventure or a fun event.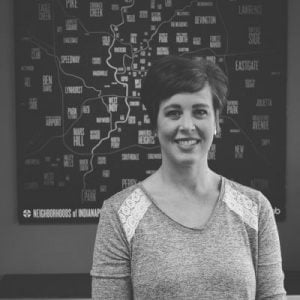 Andrea
Account Specialist
Andrea joined MaxLiving in 2015 and is responsible for overseeing all of MaxLiving Indy's patient accounts as well as handling insurance-related matters. Even though Andrea is mostly behind the scenes, she is tops on the list of people fellow team members want to hang out with. Seems like she's always wearing a radiant smile, even when things go awry, as they sometimes do when running lengthy reports and crunching numbers.
On her days off, you can find Andrea at the lake with her husband Dr. Scott and their sons Owen and Raymond.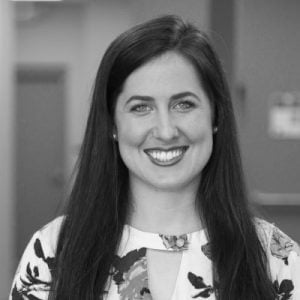 Daniele
Rehab Specialist
Daniele is our energetic and smiley addition from Portland, Oregon. She made the leap to the Midwest in 2018. She spent the last six years in the Oregon, teaching and inspiring patients to make healthy lifestyle changes as a personal trainer at a local Chiropractic Clinic.
Daniele graduated with her B.S. in Physical Activity and Exercise from Portland State University and has been a Certified Personal Trainer since 2009. She has a huge passion for helping others and seeing their dreams and health goals achieved. She has also spent the last 6 years volunteering as a youth leader for the Portland International Church of Christ and dedicated herself to mentoring young people. She is very active in her new Indy community and can't get enough of the outdoors!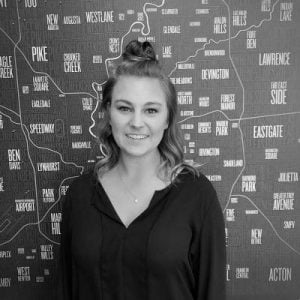 Brooke Miller
Patient Care Coordinator
MaxLiving Indy patients appreciate Brooke's spunky, candid and gracious demeanor. Brooke joined the maxliving Indy team in 2018 after serving in patient care for a dentist office. Brooke received a Bachelors degree in elementary education from Millersville University so she loves tapping into her passion for teaching by introducing patients to new concepts that will help them live life to its fullest. She also loves all of our kiddos in the clinic. You can always count on Brooke to help solve a problem and to spice up any gathering.
Brooke's ideal day is spent with friends crocheting or organizing spaces to make them more useful and efficient. She also enjoys spending time traveling to see family with her husband Nicholas.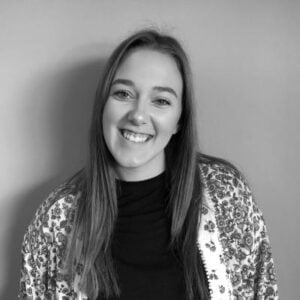 Adrianne Tabor
X-ray Technician
Adrianne joined the MaxLiving Indy team in June of 2020. She is currently studying Medical Imaging at IUPUI. Her Aunt inspired her to pursue a career in Imaging and joining Maxliving Indy as Exam Technician gave her the opportunity to do just that! She loves to stay active outside of the office playing recreational sports with family and friends.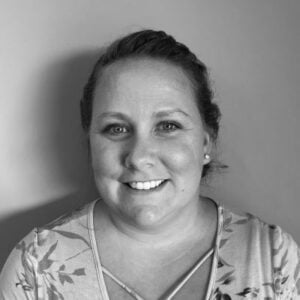 Amanda Urbancic
New Patient Care Coordinator
I enjoy learning about the body but my true passion is helping others. My favorite part about working with others is hearing their stories. I have earned an Associates Degree in Medical Assisting from Keiser University in Orlando, FL. I have always had a heart for people.
I am a mama to two kids, Lilly and Jax, and have been married to my best friend, Louis, for ten years! I enjoy learning new ways to help my own family get healthy. Working in wellness allows me to learn new techniques to grow myself and family spiritually and physically. My perfect day would be hanging out with my family and eating lots of healthy yummy food!
Blog
Reviews
This clinic is owned and operated by Indy Family Chiropractic, a MaxLiving
Health Center