New Life Chiropractic
New Life Chiropractic believes that the body is able to heal itself. When you choose chiropractic care as your first health choice, you will be able to avoid expensive drugs and medication while still living the healthy life that you deserve. All of our patients get our individual personal attention and we take pride in making sure that they get the service that they desire. We take pride in only offering natural care. We know that you can make positive changes to living a healthy lifestyle, and we help you every step of the way. With our assistance, you will be able to see real and long lasting results that you never thought you would experience.We only use the latest chiropractic equipment to ensure that you get the maximum results. Contact us today to schedule a consultation. We are here to help you live the lifestyle that you have only dreamed about.
Hours of Operation
Monday:

8:00 am – 10:30 am
3:00 pm – 6:00 pm

Tuesday:

11:00 am – 2:00 pm

Wednesday:

8:00 am – 10:30 am
3:00 pm – 6:00 pm

Thursday:

3:00 pm – 6:30 pm

Friday:

8:00 am – 12:00 pm

Saturday:

Closed

Sunday:

Closed
Meet The Doctors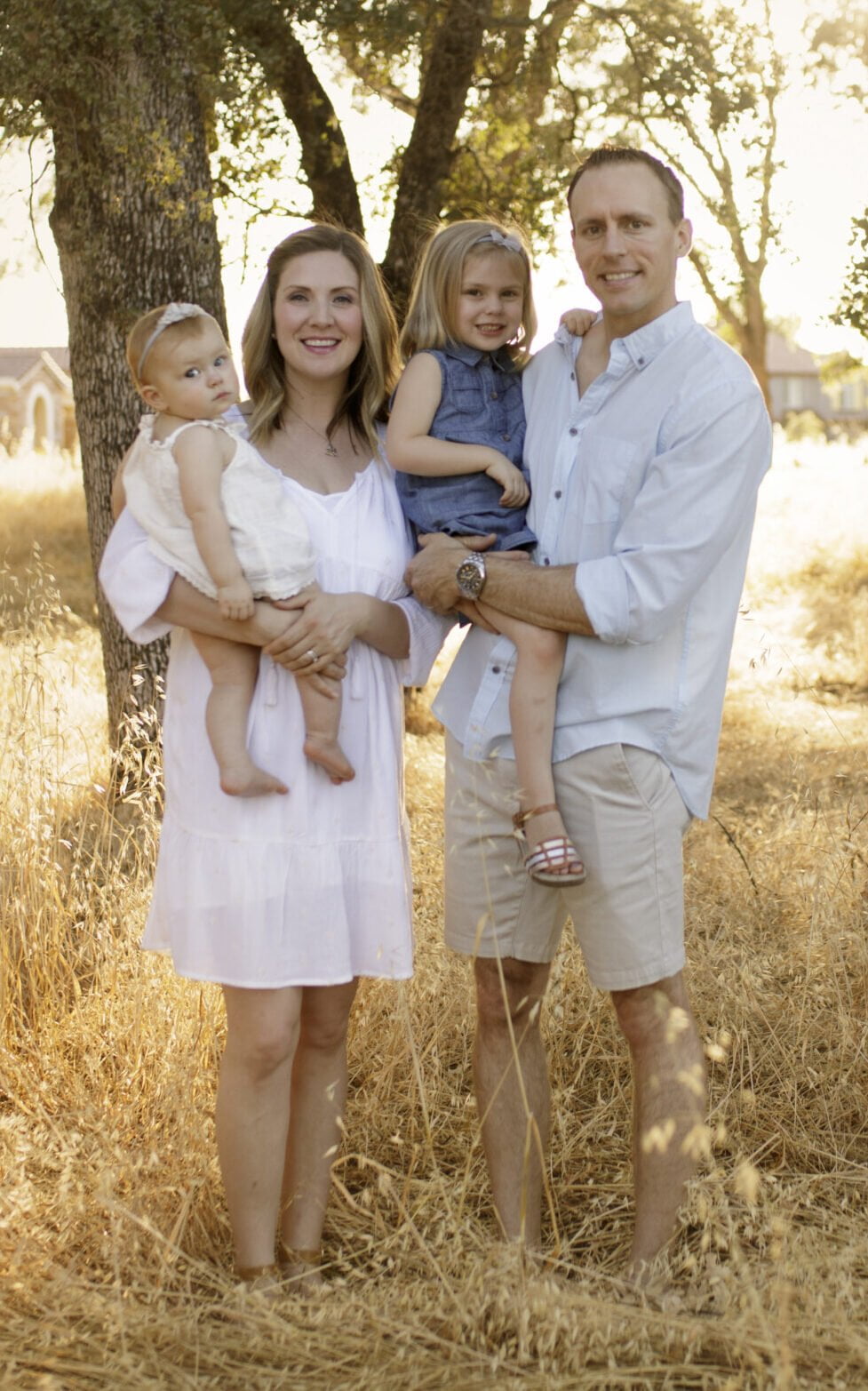 Drs. Tim & Catherine Smith, D.C.
Doctors of Chiropractic
The owners of New Life Chiropractic have been serving the greater Sacramento Area since 2012. Raising a healthy family is of the upmost importance to them. They live and breathe a more natural approach to parenting and health and are passionate about educating their patients and the community on these principles. Both have hundreds of hours of training in Advanced Spinal Corrective Care, Nutrition, Exercise and Detoxification, and are constantly staying up to date on new research in each of these areas.
A magna cum laude graduate of Life Chiropractic College West where he specialized in spinal correction, extremity management, neuro-muscular education, nutrition and neurology. Dr. Tim is a Max Living doctor highly trained in delivering the 5 Essentials of health. He is certified in nutrition, fitness, detoxification and advanced spinal correction with Max Living and continues to travel around the country to learn all of the latest techniques and research within the chiropractic profession. As a member of the Sports Performance Council, the official chiropractic and performance team for USA weightlifting, judo, wrestling, martial arts and sitting volleyball; Dr. Tim brings Olympic level care to the community of Placer County. Armed with the latest research and training, Dr. Tim speaks throughout the community helping people regain their health with the 5 Essentials.
Dr. Catherine De Lipski Smith Graduated from Palmer West Chiropractic College with a passion to serve. She also holds a Bachelor's Degree from San Diego State University Kinesiology with an emphasis in Fitness, Nutrition and Health. She is experienced in treating individuals from birth to elderly and has had the opportunity to work with a wide variety of athletes, while serving as a member of the Palmer West Sports Council. After becoming a mother to now two beautiful girls she has shifted her focus to pregnant moms, postpartum care and pediatrics. As a Webster Certified Chiropractor and Birth Fit Professional she is able to safely guide mothers through their motherhood journey with a safe approach to chiropractic, exercise and nutrition for both mom and baby. She is currently working towards her International Chiropractic Pediatric Association Diplomat , so she is constantly up to date on ever changing research in this specialized area. She has a passion for educating and taking a more natural approach to pregnancy and motherhood, while still supporting her patients where they are at in their health, pregnancy and motherhood journey.
NEW PATIENT
SPECIAL
FREE VIRTUAL HEALTH CONSULTATION
Latest Health Articles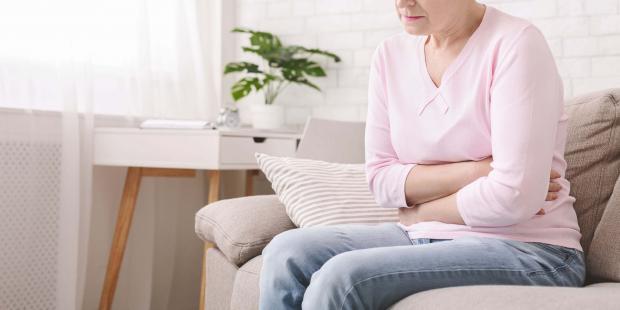 Perhaps you have told someone that you have a "strong stomach" to handle watching a horror movie. There is some truth to this. The stomach has to be strong. Among its duties, this J-shaped, muscular organ located beneath the esophagus breaks up food into a liquid mix before it continues into the small intestine. When the growth of stomach cells becomes abnormal, stomach cancer can result. Around 90 to 95 percent of stomach cancers occur…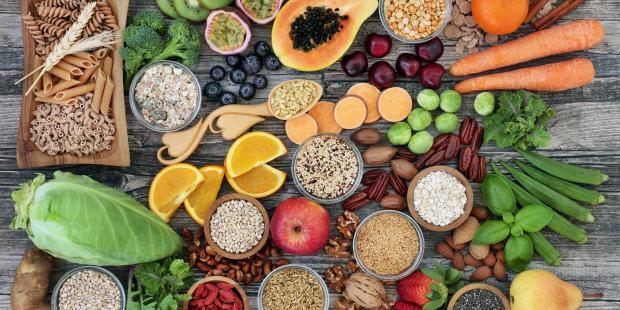 Fiber is essential to keep you regular. Sufficient amounts of dietary fiber improves the quality and quantity of bowel movements. If irregular bowel movements or constipation become severe, it can lead to serious health concerns including heart problems and colorectal cancer. [1] The benefits of getting enough fiber are nearly endless. Numerous studies show that fiber can reduce the risk of many diseases, including: Obesity Type 2 diabetes Cancer Heart disease [2] Researchers have found…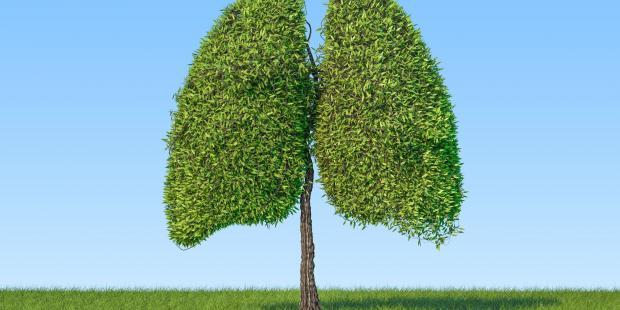 At the beginning of the 20th century, lung cancer was relatively rare. Today, this disease is the most commonly diagnosed cancer worldwide. Tragically, lung cancer makes up almost 25 percent of all cancer deaths among men and women. [1] The lungs are part of your respiratory system. When you inhale or breathe in, air enters your lungs to provide oxygen. Exhaling or breathing out helps move carbon dioxide out of the body. Your brain, sensing…
Latest Recipes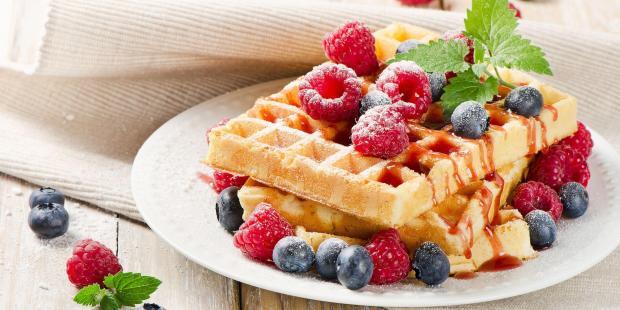 With a little preparation the night before, you can enjoy these delectable waffles in the morning. Top with your favorite fruits or syrup.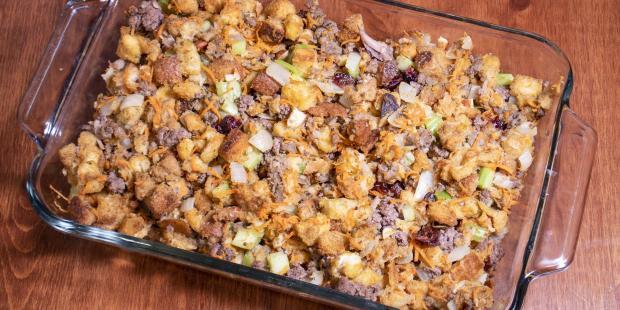 A perfect and easy casserole recipe for leftover baked turkey or chicken.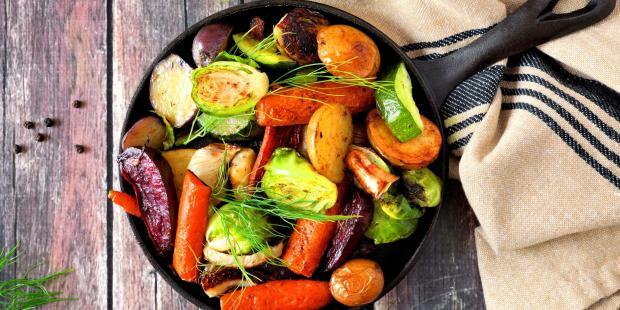 Great by itself as a "warm salad" or serve with your favorite entrée.
This clinic is owned and operated by New Life Chiropractic, a MaxLiving
Partner