Empower Family Chiropractic
Empower Family Chiropractic was founded in 2018 with the mission to help the people of Chandler, Arizona experience hope, health and happiness. Dr.'s Mike and Alanna are committed to helping each and every patient achieve the life they deserve. They teach a wide range of health workshops to large corporations, local businesses, churches, schools and other organizations.
5 Essentials
Your spine is your body's central information highway. When your spine is properly aligned it aids in maximizing nerve supply which supports your whole body including your immune system, your circulatory system, and your nervous system. This is why chiropractic care is so important, and healthy components of health and wellness at Empower Family Chiropractic.
Some more healthy components are:
Nutrition – Proper nutrition and supplementation can nourish your body, help you maintain your ideal weight, and improve your muscle to fat ratio. Our Chandler chiropractors offer nutritional assessment and counseling and help you to plan a strategy to improve your diet to your well-being.
Oxygen and exercise – Developing the habit of exercise will help your body to increase its oxygen levels which can improve your ability to fight infection and your energy level.
Minimize Toxins – Minimizing exposure and clearing the toxins from your body resets your body's natural balance and allows it to function at its fullest potential. This starts with guidance on the lifestyle choices needed to reduce the toxins entering your system.
Mindset – Chandler Arizona chiropractors can help you to develop a proper mindset, that will ultimately influence your success. Problems like, trauma, stress, and poor sleep habits can have a direct impact on your health. We take the time to understand your challenges and can create a plan that works to improve healthy brain function and emotional wellness.
Feel Free to Read Our Newsletter!
Adult Patient Paperwork
Pediatric Patient Paperwork
SCHEDULE A NEW
APPOINTMENT
Comprehensive Exam, Consultation & X-rays
Hours of Operation
Monday:

7:30 am – 10:00 am 3:30 pm – 6:00 pm

Tuesday:

3:30 pm – 6:00 pm

Wednesday:

7:30 am – 10:00 am 3:30 pm – 6:00 pm

Thursday:

11:00 am – 1:30 pm

Friday:

7:30 am – 10:00 am

Saturday:

9:00 am – 10:00 am

Sunday:

Closed
About
Empower Family Chiropractic – Chandler, AZ
Meet The Team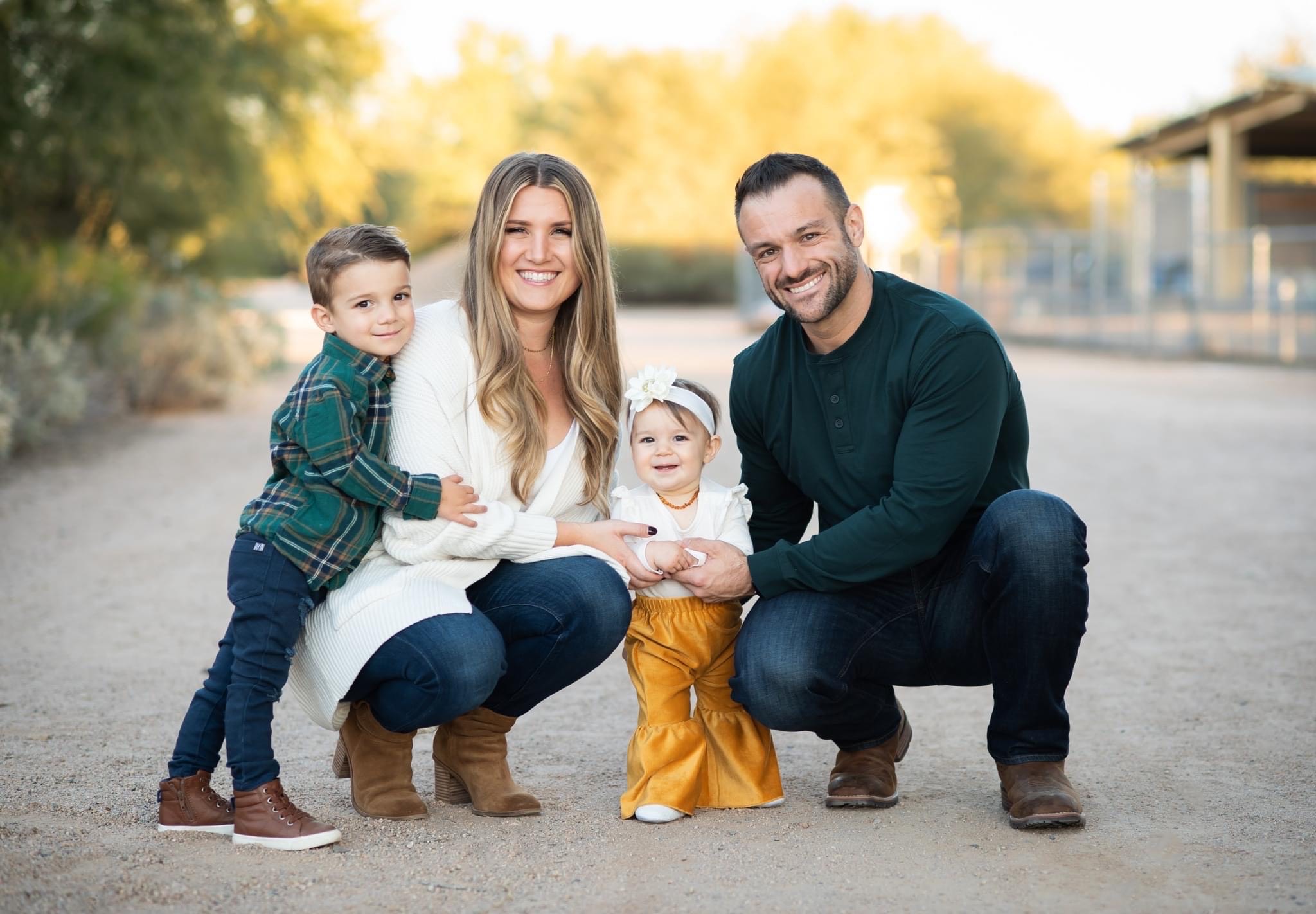 Drs. Mike and Alanna Pierce
Drs. Mike and Alanna Pierce were both born and raised in Northern California. They graduated with their bachelors' degrees in Kinesiology and Exercise Science from San Jose State University and San Diego State University. After which they continued on to receive their doctoral degrees from Life Chiropractic College West. During school they both had the privilege of serving on numerous mission trips in third world countries and received multiple awards for their outstanding clinical achievements.
After graduating, they each had the privilege of working alongside some of the most distinguished and renowned chiropractors in Northern America, receiving advanced training and certifications from two of the nation's largest health clinics in spinal correction, nutrition, exercise, and toxicity. Dr. Alanna and Dr. Mike have adjusted patients of all ages, ranging from just minutes old to 102 years of age!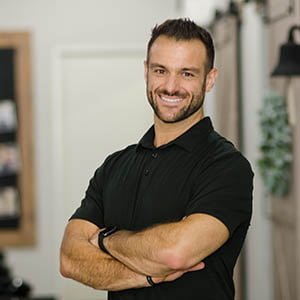 Dr. Mike Pierce
Owner
My passion is educating and empowering people to reach the highest levels of health and performance possible. Growing up as an athlete I truly value the importance of performing and functioning at the highest level. I was inspired to become a chiropractor when I watched it change and save my dad's life. The Maxliving approach to health seemed to be the most congruent and logical to me: find and correct the cause of the problem instead of continuing to treat the symptom.
Through my experience in helping people maximize their health I firmly believe the body needs no help to heal and function, it simply needs no interference. My overall goal is to help minimize the usage of medications, prevent sickness and diseases of every person, allowing them to live the life they want for as long as possible.
It is my wife and I's mission to create happy, healthy families for a lifetime. We were called to Chandler and are excited to help every patient create the life of their dreams.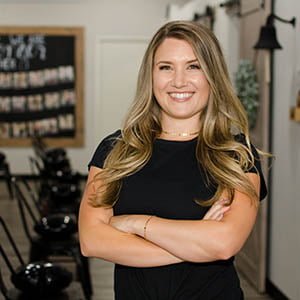 Dr. Alanna Pierce
Owner
I am so grateful for the opportunity I have everyday to serve and encourage people to reach their true potential, both in life and in health. My goal is to provide hope that people are not defined by their diagnosis but that their bodies can and will heal. My father at a very young age suddenly passing away from cancer; Growing up with a single parent, I understand the importance of health and how it can dramatically affect others. That is why I am on a mission to help every mother, father, sister, brother or friend get their health back so they can not only fulfill the life they were called to, but also inspire those around them to make healthy life choices. MaxLiving is striving to change the way healthcare is viewed and managed in this country, and I absolutely believe this is possible through education and each of us taking responsibility for our own health.
My Husband and I love our town, we are grateful for the mission we are a part of, and look forward to every person and family we get to meet and help achieve their highest potential.
Meet The Team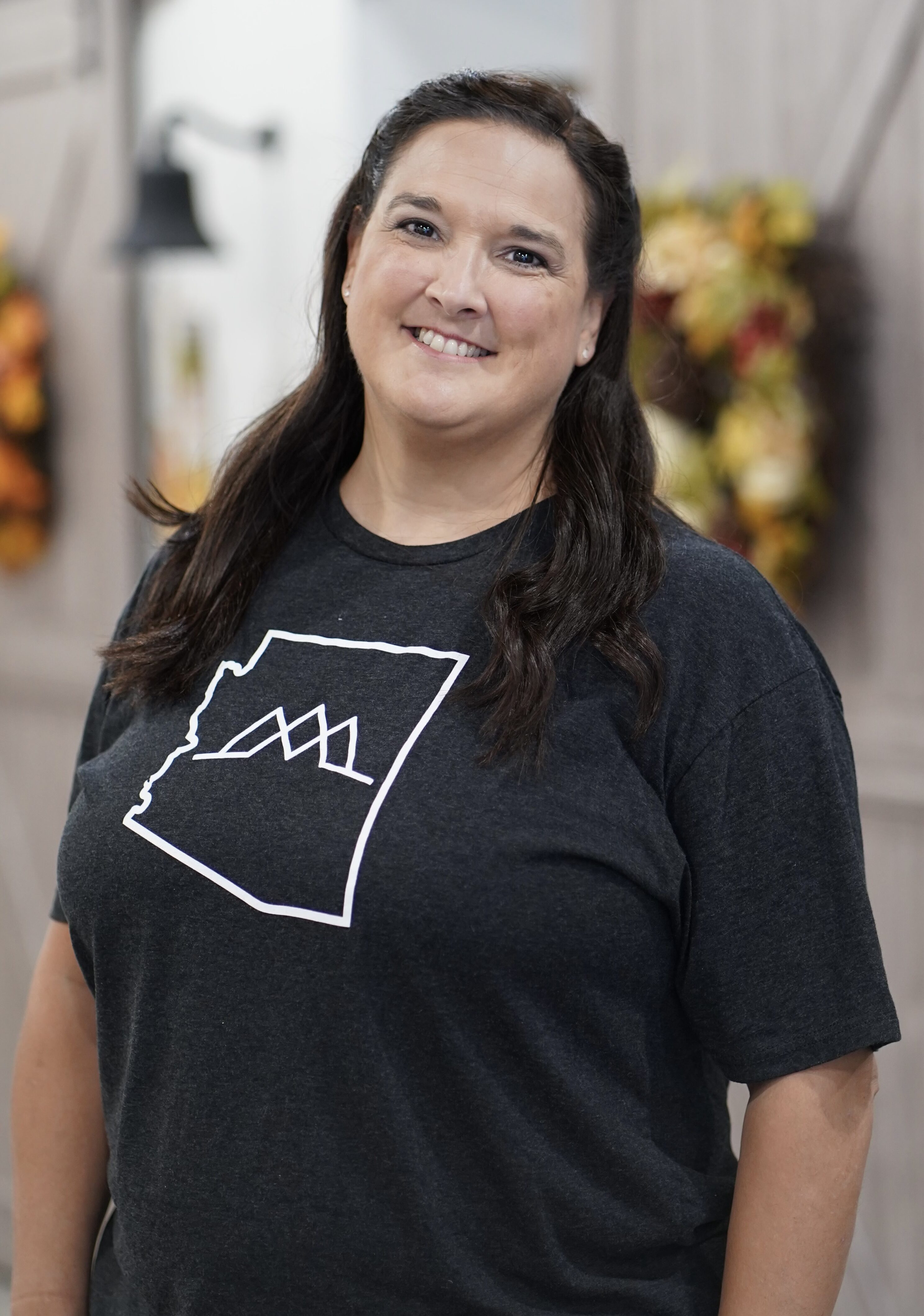 Patty Taylor
Scheduling Coordinator
I'm Patty and I love people. I'm married an amazing man in 1993 and together we raised and homeschooled four incredible, God loving kids; three boys and a girl. So far we have one extra-adorable grand baby. I was born Las Vegas and a couple years later, with my mom and two older siblings moved, to the Pacific North West. By the time I was seven we were living in Tacoma, WA. I would call this home for the next 45 years, until my husband and I felt God call us to move to AZ at the end of September 2021. I've been looking for a place I could use my own trainings and not have to be shy or afraid to share what I believe. I found EFC in August of 2022 and I was shocked and also excited that THIS was everything I was praying for and desired in a place of employment. God truly answers prayers.
My mom met the man who would become my dad when I was seven. They married and let's just say my dad was more of a "hippie" when it came to health and wellness. He introduced us tochiropractic care and natural wellness options when I was eight. I honestly don't remember a time when we did not go to the chiropractor on a monthly basis. We no longer rushed to the doctor for every little pain and ache. I learned the importance of minimizing toxins, good nutrition and using supplements to support my body from my dad. I have always had a draw toward the health and wellness field, but never knowing there were options, other than becoming a nurse or doctor, for schooling in any of this. I didn't want to become a part of the sick care program in America. I wanted to find a way I could promote true health in those I knew and loved and offer real help to those battling autoimmune disease like myself and my daughter. After raising our children and graduating our youngest from our homeschool, I decided I wanted to use fitness a tool to teach healthy mindsets and to do personal training for those who struggle finding themselves below a beginner level workout, no matter their reason.
I was a high school senior and family lifestyle photographer for about four years while homeschooling our children. I still love to take my camera into nature and capture God's beautiful creation. Movement and mindset has been a passion and a good portion of my training since 2019 when I received my Group Fitness Certification through Revelation Wellness. Currently, I am working to complete my Personal Trainer certification as well as Nutritionist and Health Coaching certifications with ACSM. My passion about the five essentials and how they impact people's everyday structure and whole health wellness is what I know I was created to be a part of sharing and teaching to others. I'm grateful and excited to be a part of the EFC family.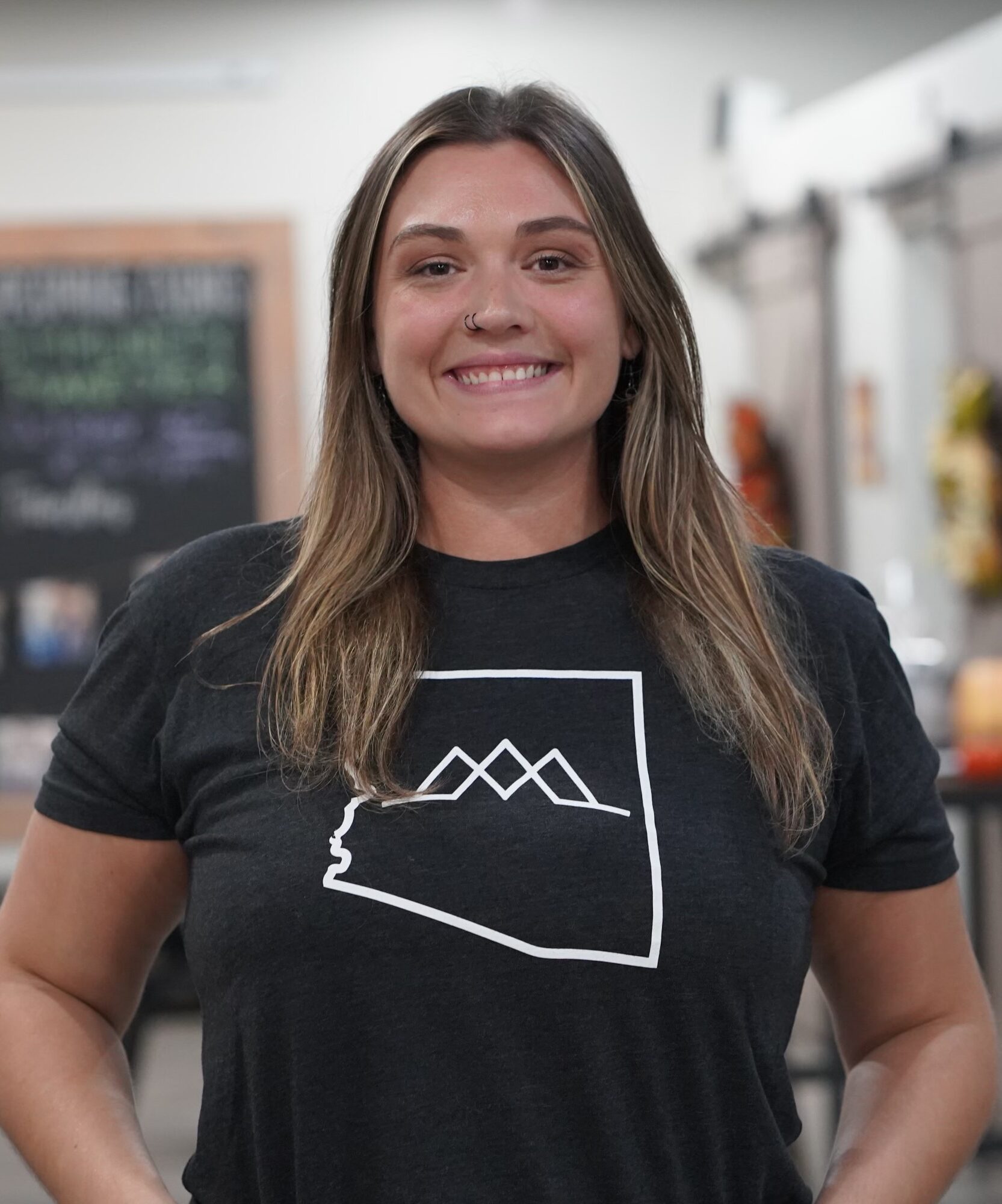 AnnMarie Beaty
Patient Account Coordinator
AnnMarie is new to Arizona, after graduating in 2019 with a Hospitality Management degree from Georgia State University, she decided to move to the west coast! She has always had a desire to learn, connect and inspire individuals. She's passionate about healing the body holistically. From therapy to breath work, she believes we need a tool box full of helpful things to live a joyful life. EFC provides more than chiropractic care, it's a community focusing on 5 core essentials and is what interested AnnMarie into the office in the first place! We are here to create a safe space to heal our mind & bodies!
Lately, AnnMarie enjoys spending time with the ones she loves, camping and being on/in the water! She's normally reading a few books at a time, and loves a good suspenseful thriller!
Ann is excited to meet everyone who comes into the office and is always there for a hug if you need it!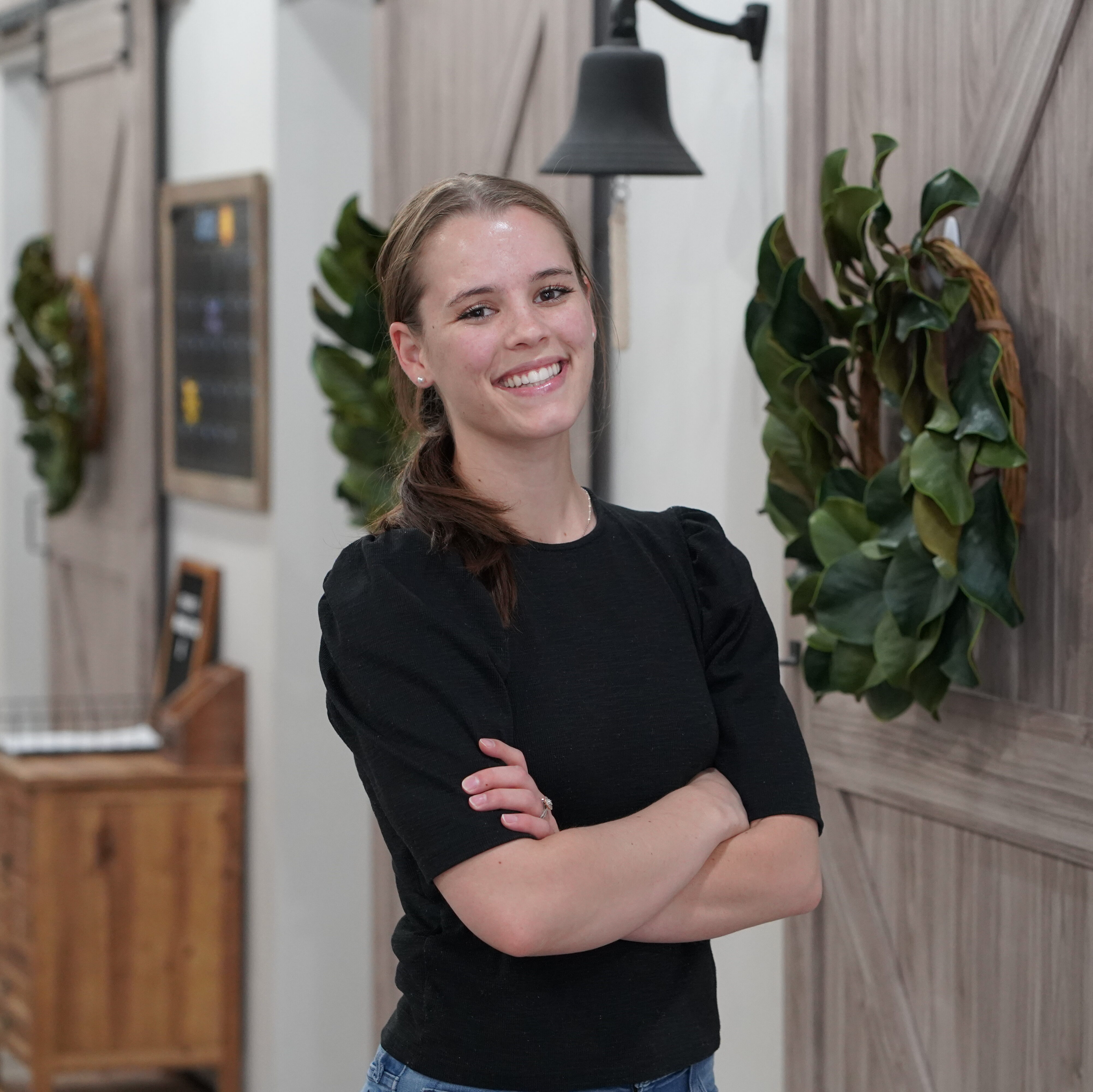 Morgan Hunt
5 Essentials Specialist
Hey, my name is Morgan!
Here is a little bit about me: I was raised in Mesa, Arizona. I got married in 2021, and now live in Gilbert, AZ with my husband. Some fun facts about me: I am a photographer. I served a 4 month mission for my church. I was a competitive gymnast for 12 years and a gymnastics coach for 7 years. I love helping kids stay active, and learn skills they can use in their everyday life! I think kids are the best, and I believe we can learn lots from them! Being in the gym so much growing up has always made me interested in finding the best ways to be active.
I have certificates for physical therapy tech and chiropractic tech. I have spent some time interning/working at a physical therapy office, and I also spent a year working as an orthodontic assistant. I have really enjoyed every thing I have done over the years, and I've especially loved having the opportunity to help lots of people in different ways, but I always caught myself looking for more ways I could help.
How I came across EFC: My husband's family has known Mike and Alanna for a couple years, and after I experienced some health problems recently, they referred me to the office. The first time I had a conversation with Dr Mike, I had chills the whole time. My goal in life is to help people live a healthy and active lifestyle, and that is exactly what Dr Mike's conversation with me was about. I am excited to learn and find out just what all of that means for me and my future!
Reviews
This clinic is owned and operated by Empower Family Chiropractic, a MaxLiving
Health Center