Empower Family Chiropractic
Empower Family Chiropractic was founded in 2018 with the mission to help the people of Chandler, Arizona experience hope, health and happiness. Dr.'s Mike and Alanna are committed to helping each and every patient achieve the life they deserve. They teach a wide range of health workshops to large corporations, local businesses, churches, schools and other organizations. We have a spanish speaker in the office to help our patients.
En Espanol
Tenemos una persona que habla español en la oficina para ayudar a traducir a nuestros pacientes. Si necesitas ayda con preguntas o tu sita nos puedes llamar y pregunta para Ellie.
5 Essentials
Your spine is your body's central information highway. When your spine is properly aligned it aids in maximizing nerve supply which supports your whole body including your immune system, your circulatory system, and your nervous system. This is why chiropractic care is so important, and healthy components of health and wellness at Empower Family Chiropractic.
Some more healthy components are:
Nutrition – Proper nutrition and supplementation can nourish your body, help you maintain your ideal weight, and improve your muscle to fat ratio. Our Chandler chiropractors offer nutritional assessment and counseling and help you to plan a strategy to improve your diet to your well-being.
Oxygen and exercise – Developing the habit of exercise will help your body to increase its oxygen levels which can improve your ability to fight infection and your energy level.
Minimize Toxins – Minimizing exposure and clearing the toxins from your body resets your body's natural balance and allows it to function at its fullest potential. This starts with guidance on the lifestyle choices needed to reduce the toxins entering your system.
Mindset – Chandler Arizona chiropractors can help you to develop a proper mindset, that will ultimately influence your success. Problems like, trauma, stress, and poor sleep habits can have a direct impact on your health. We take the time to understand your challenges and can create a plan that works to improve healthy brain function and emotional wellness.
Feel Free to Read Our Newsletter!
Adult Patient Paperwork
Pediatric Patient Paperwork
NEW PATIENT
SPECIAL
Schedule an Appointment
Hours of Operation
Monday:

7:30 am – 10:00 am 3:30 pm – 6:00 pm

Tuesday:

3:30 pm – 6:00 pm

Wednesday:

7:30 am – 10:00 am 3:30 pm – 6:00 pm

Thursday:

11:00 am – 1:30 pm

Friday:

7:30 am – 10:00 am

Saturday:

9:00 am – 10:00 am

Sunday:

Closed
About
Empower Family Chiropractic – Chandler, AZ
Meet The Team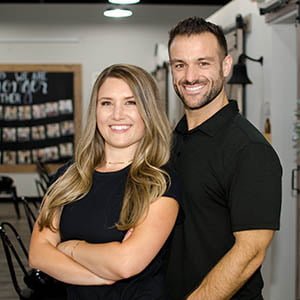 Drs. Mike and Alanna Pierce
Drs. Mike and Alanna Pierce were both born and raised in Northern California. They graduated with their bachelors' degrees in Kinesiology and Exercise Science from San Jose State University and San Diego State University. After which they continued on to receive their doctoral degrees from Life Chiropractic College West. During school they both had the privilege of serving on numerous mission trips in third world countries and received multiple awards for their outstanding clinical achievements.
After graduating, they each had the privilege of working alongside some of the most distinguished and renowned chiropractors in Northern America, receiving advanced training and certifications from two of the nation's largest health clinics in spinal correction, nutrition, exercise, and toxicity. Dr. Alanna and Dr. Mike have adjusted patients of all ages, ranging from just minutes old to 102 years of age!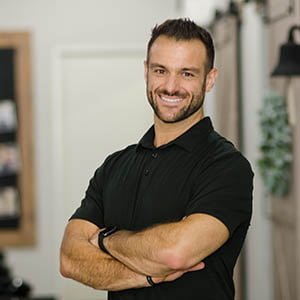 Dr. Mike Pierce
Owner
My passion is educating and empowering people to reach the highest levels of health and performance possible. Growing up as an athlete I truly value the importance of performing and functioning at the highest level. I was inspired to become a chiropractor when I watched it change and save my dad's life. The Maxliving approach to health seemed to be the most congruent and logical to me: find and correct the cause of the problem instead of continuing to treat the symptom.
Through my experience in helping people maximize their health I firmly believe the body needs no help to heal and function, it simply needs no interference. My overall goal is to help minimize the usage of medications, prevent sickness and diseases of every person, allowing them to live the life they want for as long as possible.
It is my wife and I's mission to create happy, healthy families for a lifetime. We were called to Chandler and are excited to help every patient create the life of their dreams.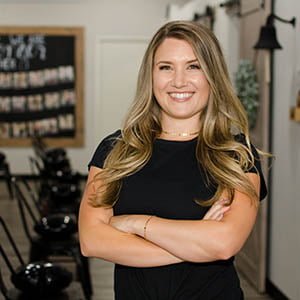 Dr. Alanna Pierce
Owner
I am so grateful for the opportunity I have everyday to serve and encourage people to reach their true potential, both in life and in health. My goal is to provide hope that people are not defined by their diagnosis but that their bodies can and will heal. My father at a very young age suddenly passing away from cancer; Growing up with a single parent, I understand the importance of health and how it can dramatically affect others. That is why I am on a mission to help every mother, father, sister, brother or friend get their health back so they can not only fulfill the life they were called to, but also inspire those around them to make healthy life choices. MaxLiving is striving to change the way healthcare is viewed and managed in this country, and I absolutely believe this is possible through education and each of us taking responsibility for our own health.
My Husband and I love our town, we are grateful for the mission we are a part of, and look forward to every person and family we get to meet and help achieve their highest potential.
Meet The Team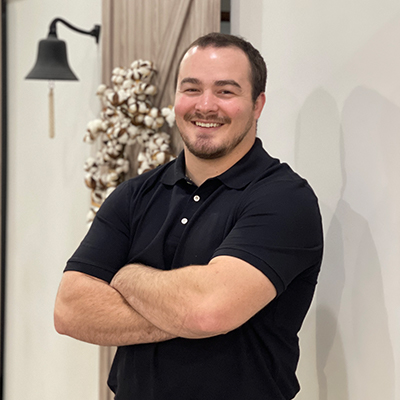 Dr. Matt McCutcheon
Matt graduated with a degree in Kinesiology from Penn State University, where he also competed as a wrestler earning 4 National Championships. After graduation, Matt moved away from his home state of Pennsylvania to earn his Doctorate of Chiropractic from Life University in Marietta, Georgia. It was here that he learned the true value of chiropractic that now fuels his passion. Matt was introduced to the Max Living community early on, and quickly fell in love with the culture, the philosophy, and the power of the 5 essentials.
Matt has wanted to be a chiropractor from a young age, when he saw the influence it had in athletics in both injury prevention and performance. Through his schooling and work experiences, he has learned the true potential that chiropractic has to unleash the healing from within. He is most passionate about empowering individuals through chiropractic to live the life that God intended for them.
Through divine alignment, Matt found Empower Chiropractic and is eager to be a part of the team. He looks forward to serving you and helping you live life to its fullest!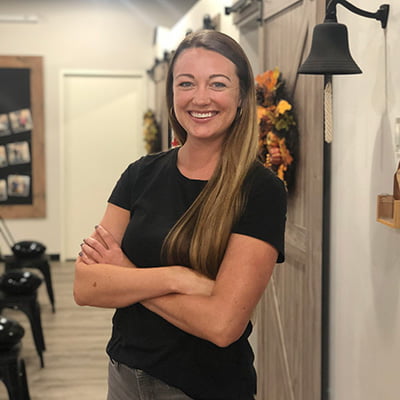 Tori Hudson
5 Essential Care Specialist
Tori joined Empower Family Chiropractic in October 2020 after relocating to Arizona from Iowa. She received her bachelor's degree in Kinesiology and Exercise Science from Iowa State University. After graduating she went on to manage a yoga studio and then work in corporate wellness. Her passions are to serve those around her by guiding and educating how to live a healthy life! Wellness doesn't have to be complicated and her goal is to help you sift through the noise of health fads and show you how simple it is to be healthier, starting today!
Tori was diagnosed with scoliosis at 11 years old and has received chiropractic care for over 10 years. She has experienced first-hand the life changing benefits that chiropractic care brings to one's life – not only in relieving physical pain but also optimizing all other facets of life. She is passionate about sharing these life changing benefits with those around her and can't wait for you to experience this at Empower Family Chiropractic. Tori's purpose at EFC is to help you incorporate the 5 Essentials into your life: Chiropractic Care, Exercise, Nutrition, Mindset, and Minimizing Toxins. Tori feels extremely grateful to be on a team with an aligned goal and vision for our community.
Tori is a NASM Certified Nutrition Coach and registered 200 Hour Power Yoga teacher. She can't wait to share healthy recipes with you and show you how to incorporate movement into your life. Tori enjoys exploring the beautiful state of Arizona, baking healthy desserts, cycling, and is always on the hunt for the best matcha latte in town! She can't wait to get to know you soon!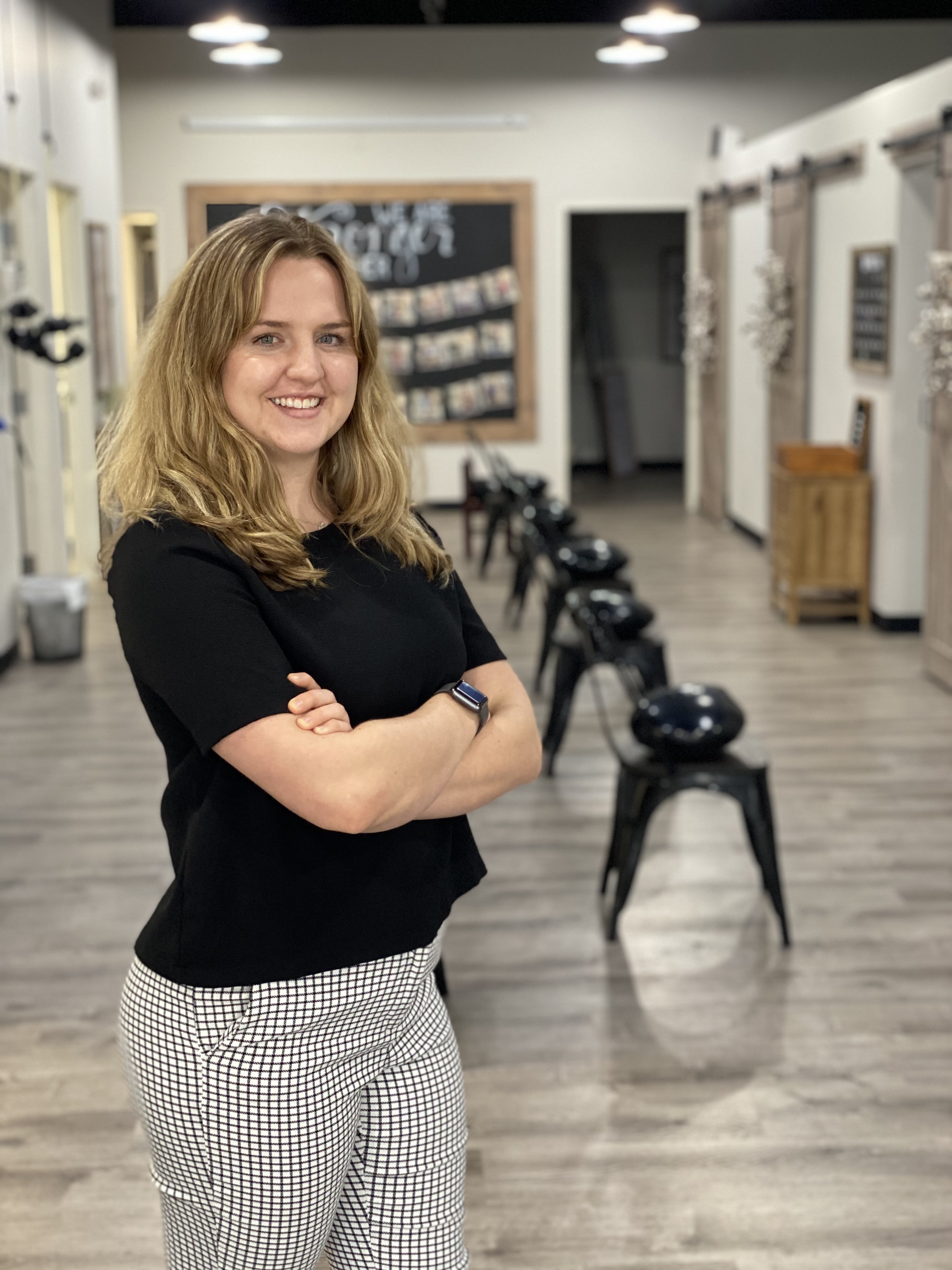 Ellie
Patient Care Coordinator
Hey all! I am Ellie. Here is a little bit about me:
I have always loved helping people. Most of my experience is from helping friends and family with emotional support and mindset, encouraging them to go to the gym, giving them tips I have read about when it comes to nutrition, or other things I learned along the way. When I found EFC as a patient not too long ago I kept spinning with this idea in my head… I want to be in the health and wellness industry but where? What embodies all of the things I love to do and also could provide me a sustainable living? Dr. Mike and I were talking one day about this thought and he said it sounds like you need to be in the chiropractic space. I was already so amazed at what chiropractic care was doing for me, and ever since that day I have dove even deeper into how amazing chiropractic is and what it does for people. God lined up this opportunity for me and surrounded me with these amazing people here at EFC. I could not be more thankful.
Some background of where I came from: I am originally from Arizona but my childhood consisted of my family and I (Dad, Mom & Sister) moving around almost every two years. I had the opportunity to live in South America for 5 years. Si, hablo espanol. I graduated from Washington State University with my Bachelor's degree in Business Management and Human Resources. Before I started at EFC my job was for a corporate mining company as an HR Generalist.
Where I am now and current hobbies: I am currently going back to school to get a more formal education for Health and Wellness. I enjoy exercising, traveling, outdoor adventures, new restaurants, and hanging out with friends and family. I am so excited to see what the future holds and I look forward to seeing and meeting you all in the office. 🙂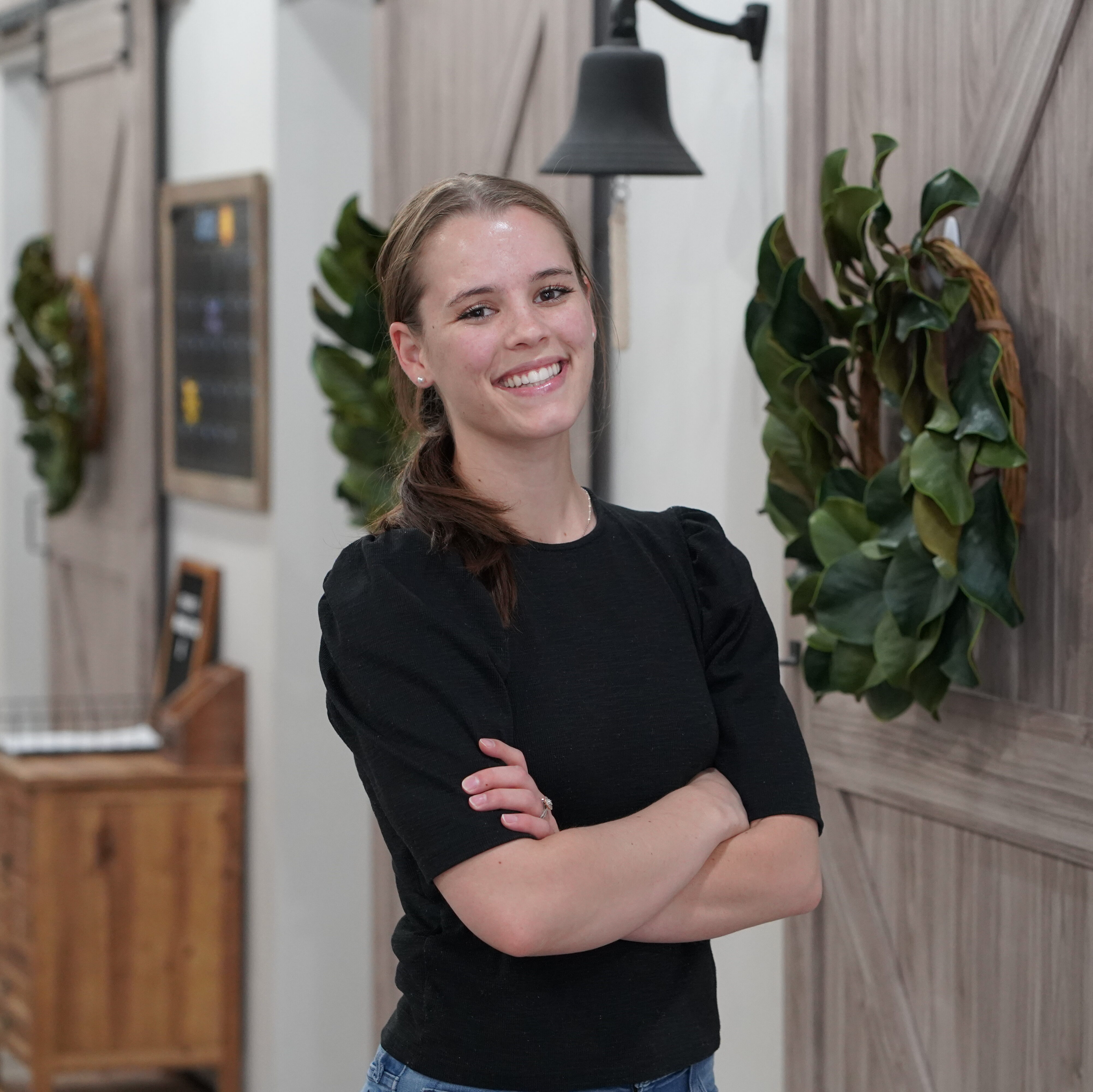 Morgan Hunt
Patient Care Coordinator
Hey, my name is Morgan!
Here is a little bit about me: I was raised in Mesa, Arizona. I got married in 2021, and now live in Gilbert, AZ with my husband. Some fun facts about me: I am a photographer. I served a 4 month mission for my church. I was a competitive gymnast for 12 years and a gymnastics coach for 7 years. I love helping kids stay active, and learn skills they can use in their everyday life! I think kids are the best, and I believe we can learn lots from them! Being in the gym so much growing up has always made me interested in finding the best ways to be active.
I have certificates for physical therapy tech and chiropractic tech. I have spent some time interning/working at a physical therapy office, and I also spent a year working as an orthodontic assistant. I have really enjoyed every thing I have done over the years, and I've especially loved having the opportunity to help lots of people in different ways, but I always caught myself looking for more ways I could help.
How I came across EFC: My husband's family has known Mike and Alanna for a couple years, and after I experienced some health problems recently, they referred me to the office. The first time I had a conversation with Dr Mike, I had chills the whole time. My goal in life is to help people live a healthy and active lifestyle, and that is exactly what Dr Mike's conversation with me was about. I am excited to learn and find out just what all of that means for me and my future!
Reviews
This clinic is owned and operated by Empower Family Chiropractic, a MaxLiving
Health Center