Castlefield Chiropractic
We are a midtown Toronto Chiropractic office, conveniently located near the Eglinton Subway station a block north of Eglinton on Yonge St. Our focus is health and wellness through corrective care Chiropractic, looking for the underlying cause of a problem through correction of the spine, subsequently protecting the central nervous system which controls all the functioning and healing in the body. Our goal is to educate our community about the vital importance of maintaining your spinal health and holistic living through the 5 Essentials. We are here to help you take control of your healing through natural, non-invasive proactive steps.
Adult Patient Paperwork
Pediatric Patient Paperwork
Hours of Operation
Monday:

7:30 am – 10:15 am 3:00 pm – 6:00 pm

Tuesday:

11:30 am – 1:00 pm 3:00 pm – 6:00 pm

Wednesday:

7:30 am – 10:30 am 3:00 pm – 6:30 pm

Thursday:

3:00 pm – 6:00 pm

Friday:

Closed

Saturday:

10:00 am – 11:00 am

Sunday:

Closed
About
Castlefield Chiropractic – Toronto, ON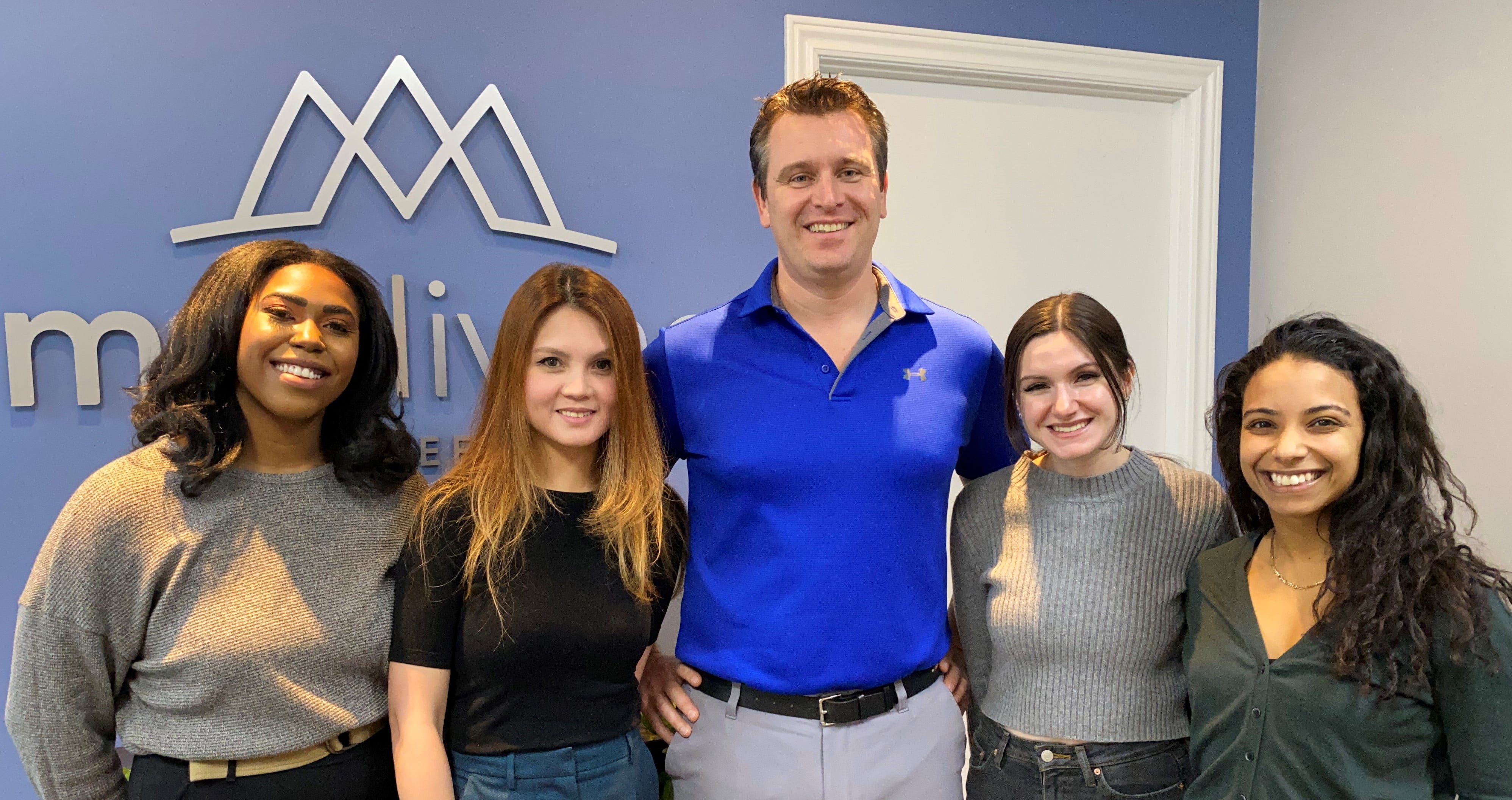 Chiropractor Dr. Brian Fitzgerald in Toronto, ON opened Castlefield Chiropractic in Toronto in 2001. The practice is located near the intersection of Young and Eglinton. Castlefield Chiropractic has delivered over 412,187 chiropractic adjustments to the residents of Toronto and surrounding towns.
Dr. Fitzgerald's holistic approach will empower you, manage and lessen your back pain through natural treatment plans so you can finally live a longer and much happier, healthier life.
Dr. Fitzgerald in Toronto, ON has always had a lifelong interest in all kinds of sports, leading to curiosity and a deep desire to learn how the body functions at top levels. Dr. Fitzgerald became even more committed to pursuing methods of helping people take charge of their health after his brother was diagnosed with cancer in 2008.
The message Dr. Fitzgerald wants to bring to residents of Toronto is the incredible power of the body to bring about it's own healing. Through speaking engagements both inside and outside of his office in Toronto, he carries this message and shares his knowledge in Toronto's community groups, churches, and businesses. He is committed to helping as many Toronto locals as possible to be proactive in their health goals so that they can learn to channel the power the body has inside.
Dr. Fitzgerald is the father of a son named Charlie. When he's not in the Toronto office providing excellent care as a Chiropractor, he enjoys participating in fitness and sports as well.
Services
Core Chiropractic
Core chiropractic care is the key to spinal alignment and optimizing nerve supply to unlock your body's own natural potential for healing and peak performance. Your spine is central to your whole body, connecting all the systems, organs a, and cells. When your spine isn't properly aligned, the functioning of the nervous system throughout the body is disrupted. The cause of spinal misalignment is often related to stress, which can be chemical, emotional or physical in nature.
Minimizing Toxins
The body is assaulted by harmful chemicals each and every day. The body has the ability to cleanse itself of these harmful chemicals, and our program can guide you to long-lasting positive healing. Castlefield Chiropractic of Toronto can provide strategies for better lifestyle habits in order to help minimize your exposure to harsh and dangerous chemicals. Learn how to detoxify your system and work with your body's natural balance f or optimum wellness.
Oxygen and Exercise
Exercise can help increase your body's oxygen levels which in turn can help to reduce fat and stimulate the growth of lean muscle. At the same time, your performance improves along with your ability to fight infection, illness, and stress. Dr. Fitzgerald's scientifically-based exercise programs can be integrated into your life to supercharge your energy and improve your ability to do everything you want to do.
Nutrition
What you put into your body every day affects how you feel and how you function on a daily basis. Start with a nutritional assessment in Toronto so you can understand where you are now and what changes you need to make to create a plan for improved nutrition. Choosing a healthy diet that includes plenty of natural foods that can improve your muscle to fat ratio and lead to better overall health on a long-term basis.
Correcting your spinal alignment helps rebuild your strength, health, and your outlook on life.
Call to schedule or book online and let Dr. Fitzgerald's holistic approach empower you to live a natural lifestyle so you can finally live a longer and much happier, healthier life.
Meet The Team
Meet The Team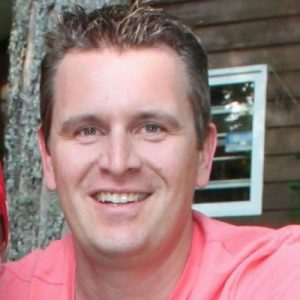 Dr. Brian Fitzgerald DC
Chiropractor
Canadian Memorial Chiropractic College
Dr. Brian was born and raised in Rossland, British Columbia with his parents and two brothers. He had his first chiropractic adjustment at the age of 5 and his mother; a nurse, utilized natural methods of health for his entire childhood. After undergraduate studies in Vancouver, BC, Dr. Brian moved to Toronto and completed his Doctor of Chiropractic at Canadian Memorial Chiropractic College in 2001. A year practicing alongside his childhood chiropractor in British Columbia helped prepare him for his return to Yonge and Eglinton in 2002 to run the practice at Castlefield Chiropractic.
Growing up involved in high level sports, Brian became interested in how the body functions at optimum levels. It was after his brother's cancer diagnosis in 2008 that Brian became even more passionate about understanding how people can take control of their health and the way their body responds to the world around them.
As a father to son, Charlie, he hopes to help others learn about the great power our body holds to heal itself. He brings this knowledge to his numerous speaking engagements both in and out of the office at churches, community groups, schools and businesses to help others engage in a more natural and proactive approach to their long term health. He believes everyone has the right to know the how to harness the power the body holds inside it.
In his spare time, Dr. Brian enjoys spending time with family, playing hockey, fitness, and relaxing at the lake.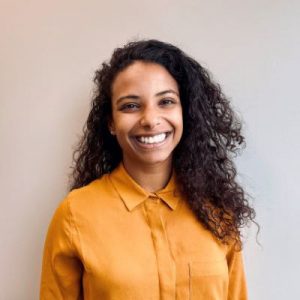 Dr. Chadell Phillip DC
Chiropractor
Canadian Memorial Chiropractic College
Chadell Phillip was born and raised in Toronto, ON. After completing her undergraduate degree at Western University in Kinesiology, she was in search of a career that celebrated and fostered the body's inborn healing capacities. She was introduced to chiropractic, and upon completion of final practical exams in the fall 2020, will secure her Doctor of Chiropractic degree from the Canadian Memorial Chiropractic College.
Chadell believes every human is capable of achieving extraordinary health. She is committed to leading her community towards abundant health by educating others about the fundamental building blocks required: an optimally functioning nervous system, healthy movement and exercise, a diet of whole, nutrient-rich foods, and a thriving community and self esteem.
Outside of the office, you can find Dr. Chadell rock climbing, hiking, weight lifting, or planning her next overseas adventure.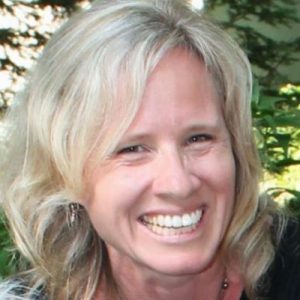 Janice Garner Fitzgerald
Finance and Accounts
Janice is Dr. Brian's wife and mother to son, Charlie, and Bearded Collie, Clover. She is responsible for office accounts and finance. She is also a part-time middle school teacher/guidance counselor with the Toronto District School Board.
Janice has worked behind the scenes with Dr. Brian in developing the clinic for the last 17 years. In the near future, she hopes to help improve access to Chiropractic Care and the 5 Essentials to kids from all backgrounds with particular focus on at-risk youth.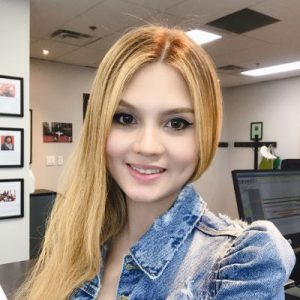 Charie Tamayo
Office Manager
Charie joined Castlefield Chiropractic in March 2019. She comes to us with a background in Nursing from the Philippines. Charie is passionate about wellness through prevention and natural healthcare.
In her spare time, Charie enjoys reading and spending time with family and friends.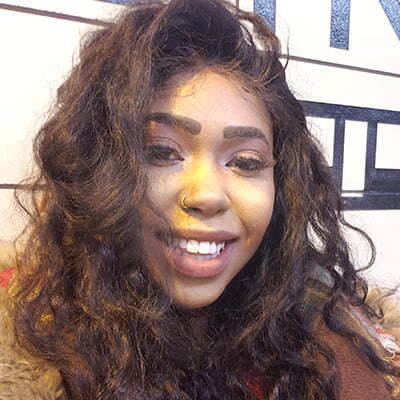 Jericho Allick
Outreach Coordinator
Through creating welcoming and inclusive environments, Jericho Allick has made it a part of her mission to continue to grow the Castlefield Chiropractic Community. As an administrator, she strives to provide patients with constant reassurance that not only do we care, but that we genuinely want to support them in their journey to reach their maximum health potential.
From pursuing a degree at the University of Toronto, to event management at George brown, specializing in client appreciation, Jericho hopes to provide a space for our patients to not only better themselves physically but mentally as well knowing that when they walk through our door, their well-being is our number one priority. Alongside other staff, Jericho treats our patients like family, because the way we see it, your family deserves the best care.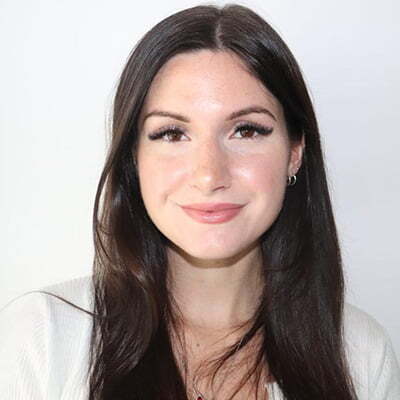 Tiffany Paquin
New Patient Coordinator
Reviews
This clinic is owned and operated by Castlefield Chiropractic, a MaxLiving
Health Center