Elevation Family Chiropractic
Hours of Operation
Monday:

7:00 am – 10:00 am
3:00 pm – 6:00 pm

Tuesday:

3:00 pm – 6:00 pm

Wednesday:

7:00 am – 12:00 pm

Thursday:

11:30 am – 1:00 pm
3:00 pm – 6:00 pm

Friday:

7:00 am – 10:00 am

Saturday:

Closed

Sunday:

Closed
About
Elevation Family Chiropractic – Calgary, AB
Meet The Team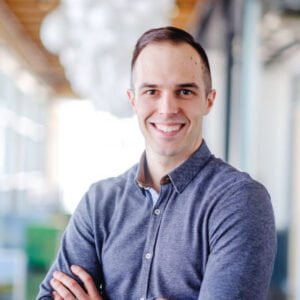 Dr. Devon Lyons, D.C.
Owner / Doctor of Chiropractic
Life Chiropractic College West
After the transformation of Dr. Lyons' wife, Chelsea, at a MaxLiving clinic, he decided to head off to school to become a chiropractor himself! After graduating Magna Cum Laude from Life Chiropractic College West in Bay Area, California, he came back to Calgary and associated at one of the largest clinics in Calgary.
In July 2016, he opened his own MaxLiving clinic which has quickly grown to become one of the busiest natural health care clinics in South Calgary.
Dr. Lyons has advanced training in spinal correction, nutrition, and exercise. Because of that, Elevation Chiropractic is constantly doing workshops for any and all that want to lead a healthier life through the 5 essentials of health!
Dr. Lyons is married to his wife of 10 years, Chelsea Lyons, and has 3 little girls ranging from 2 – 6 years old that he spends any time outside of the clinic with. He loves eating healthy, playing basketball, family trips, and doing triathlons!
Blog
Reviews
This clinic is owned and operated by Elevation Family Chiropractic, a MaxLiving
Health Center