Whey protein is not just for muscle-bound men and athletes. While most people understand that whey protein helps build and maintain muscle, many may not realize its other many benefits. Whey Protein helps support weight loss, balance blood sugar, helps heal and repair damaged tissues,  lower blood pressure, and support the immune system. (1) With benefits like this, it is no wonder it is a darling of the nutrition world.  
People from all walks of life have realized the tremendous health benefits of whey protein, and the newfound fascination is well-founded. After all, whey protein provides 20 amino acids and is highly bioavailable. This means that it is easily and readily absorbed and assimilated. These factors, along with its storability, convenience, and versatility, make it a nutritional powerhouse. Regardless of any given grocery store or drug store that you go to, you will find a section of various whey protein products. However, as a consumer, you must beware because some whey products on the market could be doing more harm than good.  
Here are four things to look for in a whey protein supplement:
Whey protein concentrate. Whey protein concentrate is created when liquid whey is dried.

 This is the closest-to-the-source form of powdered whey protein. It can then be further processed and filtered, which becomes whey protein isolate. This process also alters the natural protein, lactose, and carbohydrate content. 

Therefore, it is ideal to stick with whey protein concentrate to avoid additional processing.  

Whey from grass-fed cows.

Cows are meant to roam pastures, not eat genetically modified, pesticide-sprayed corn. When animals eat an unnatural diet, the products the animal produces are also unnatural. In addition, conventionally raised cattle are fed a constant stream of hormones and antibiotics which become concentrated in the protein output. Whey protein from grass-fed cows is also much higher in nutrients like CLA and enzymes.  

Free of additives, preservatives, and artificial sweeteners.

Sugar, carrageenan, cellulose, sucralose, soy protein, natural flavors, maltodextrin, soybean oil, canola oil, mono & diglycerides, acesulfame potassium, calcium caseinate, polysorbate 80, hydrolyzed protein, modified food starch, nonfat dry milk, sucrose, or fructose are all ingredients to avoid.

These are common ingredients that you will find in many whey protein products that can be dangerous, especially when consumed in large amounts and frequently.  

Undenatured.

Ideally, you want protein that has not been heated to high temperatures, which can break down the nutrient value of the whey protein. MaxLiving's Whey Protein uses a delicate processing technique that allows vital enzymes, vitamins, minerals, and other immune factors to remain intact. Many other whey protein products use invasive, high-heat processing that denatures the proteins considerably.  
Protein is not something you should skimp on or leave to chance. MaxLiving's Whey Protein adheres to very high-quality standards. These standards include the four most important things to look for in a quality whey supplement. You can be confident that MaxLiving sources contain only the highest quality ingredients and will be a great addition to your daily nutrition plan.
_____
Greens Powder
Greens powders have also emerged on the nutritional supplement scene, and for a good reason.  Believe it or not, most Americans do not eat nearly enough vegetables as they should. Although eating a wide variety of fruits and vegetables is ideal; their availability, seasonality, and low demand make them difficult to source
Even if you are intentional about eating a considerable amount of greens daily, research shows that you are most likely falling short. Incorporating a greens powder into your diet can do wonders for your overall health. A quality greens powder promotes gut health, boosts energy levels, triggers the body's natural detoxification process, and reduces inflammation.
While greens powders are convenient, most greens products are sourced from non-organic fruits and vegetables, making them high in pesticides. These powders may also have other fillers and ingredients. MaxLiving has developed a greens formulation from a blend of organic fruits and vegetables.  It provides two servings of vegetables and one serving of fruit. The MaxLiving greens formula contains ingredients like kale, spinach, broccoli, beets, berries, reishi mushrooms, and maitake mushrooms.  It also contains fiber, prebiotics, probiotics, and enzymes.  It comes in two flavors:  chocolate and berry, giving it a pleasant taste when mixed with water using the MaxLiving Blender Bottle or added to a smoothie.


About the Author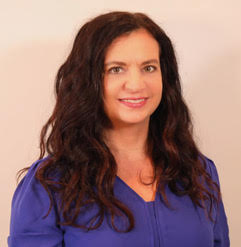 Kimberly Roberto is a wife, mother of three, author, and business owner.  She and her husband Fred have owned and operated a chiropractic and wellness clinic for the last 25 years. Kimberly and Fred have been a part of MaxLiving since its onset.  Kimberly co-authored the Maximized Living Nutrition Plans book in 2009 which sold over 10,000 copies and recently authored MaxLiving's Maximizing Your Pregnancy, Birth and Newborn book.  She's a holistic nutritionist and maintains a healthy cooking/recipe blog.  She is passionate about natural health and helping people reach their potential for health and wellness.  She resides in Marietta, GA, and their three children are now grown and attending college.
References
https://www.healthline.com/nutrition/10-health-benefits-of-whey-protein#TOC_TITLE_HDR_3