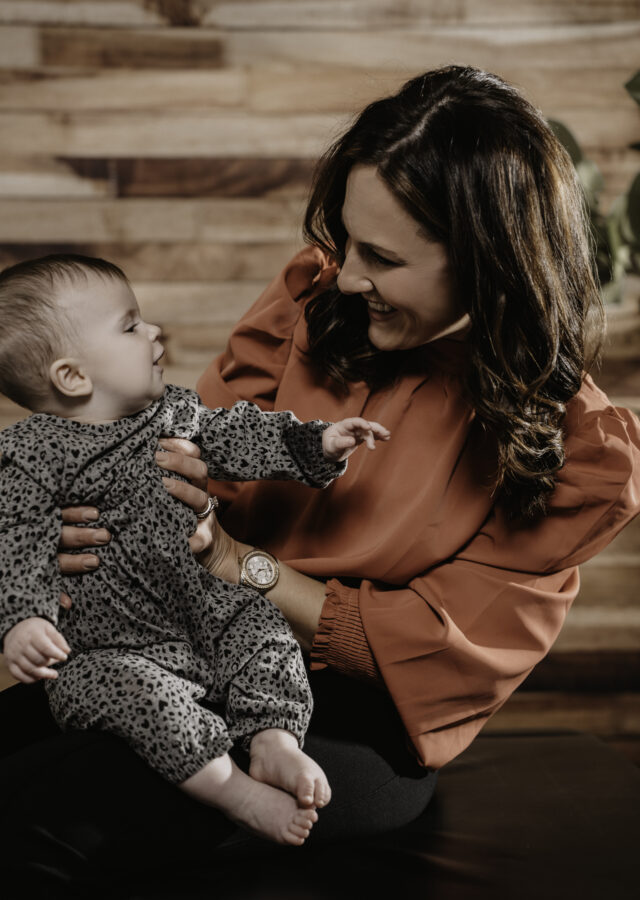 For new parents who are dedicated to establishing a strong foundation of wellness for their child, considering chiropractic care is a prudent choice. Chiropractors specialize in identifying and rectifying any disruptions in the central nervous system, which serves as the vital link between the brain and the body. This system controls every bodily function and enables the body to adapt to its surroundings, playing a crucial role in maintaining overall health.
When parents incorporate chiropractic care into their family's wellness routine, the outcomes are often highly satisfying. Many parents attest to observing improved health in their children due to regular chiropractic adjustments. A study conducted in 2008 underscored these positive effects, revealing that children who received chiropractic care exhibited higher quality of life scores, as evaluated through the Patient Reported Outcomes Measurement Information System (PROMIS). The study's findings indicated that after a trial of chiropractic care, children were less likely to report symptoms related to depression, anxiety, fatigue, and pain interference (1).
Chiropractic Solutions for Pediatric Health Challenges
Tonsillitis: Among predominantly young patients with chronic tonsillitis, Lewit found 92% had an atlanto-occipital (C1-C2 Vertebrae) blockage. After correction of the blockage, recurrence was absent, no tonsillectomy was required. (2)
Blocked Nerve Impulses: Blocked nerve impulses at the atlas (C1) may cause many clinical features ranging from central motor impairment to lower infection resistance –especially ear, nose and throat infections. The researcher and other German medical studies concluded that approximately 80% of all children are not in autonomic balance and thatmany experience atlas blockage or subluxation. (3) Out of 211 five-day-old babies suffering from vomiting hyperactivity and sleeplessness, 95% revealed cervical strain. Specific correction of the strain frequently resulted in immediate quieting, cessation of crying, muscular relaxation, & sleepiness. (4) 
Sudden Infant Death Syndrome: Dr. Abraham Towbin, a Harvard researcher, found that spinal injury from the birth process was responsible for SIDS in 7 out of 8 autopsies. (5)
Colic: A study featured in the Journal of Clinical Chiropractic Pediatrics in 2013 uncovered intriguing insights. Babies experiencing excessive crying demonstrated a substantial reduction – up to 50% – in crying times with chiropractic manual therapy, compared to those who received solely medical management. This highlights the potential effectiveness of chiropractic care in managing colic. (6)
Ear Infections: While ear infections are common, they shouldn't be considered normal. Our ears house the body's smallest bones. The strain experienced during birth can lead to misalignment of these delicate bones, creating an environment conducive to ear infections in infants.
"If a child has had a fall, for example, and has caused a minor misalignment in one of the vertebrae in the neck, the irritation caused by that problem is sufficient to cause the neck muscles to develop a state of increased tension or spasm. The resulting muscle contraction, especially in the area of the sternocleidomastoid muscle (SCM), can be the cause of restricted lymph drainage from the ear." (7)
What to Expect
Transitioning from understanding the potential benefits of chiropractic care for pediatric health challenges, it's essential to grasp the procedural aspects when considering chiropractic treatment for your infant: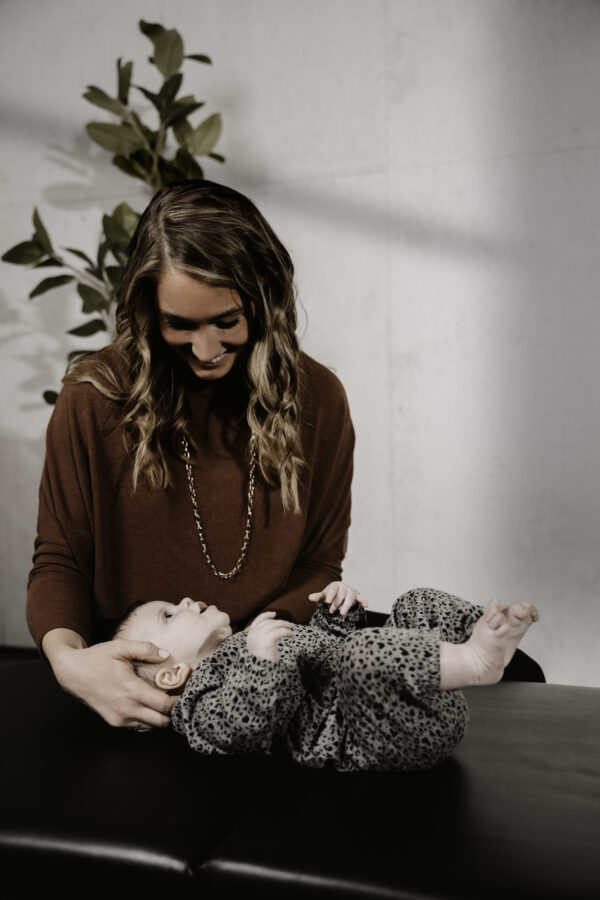 First, your chiropractor prioritizes comfort and understanding. They'll clarify their approach, ensuring your ease. Gently placing your infant on a specialized table, they'll start examinations: neurological, orthopedic, cranial, and spinal.
After visual checks, the chiropractor assesses symmetry, posture, balance, reflexes. Turning the infant onto their stomach, they examine leg length, symmetry, palpate the spine for motion. The evaluation ends with a cranial check for tension, extension, and flexion.
Post the comprehensive assessment, the chiropractor outlines findings, tailoring care based on results. Adjustments follow, with gentle pressure or instruments designed for it. Depending on the approach, you might hold the infant during adjustment or lay them on the table. Note, chiropractic adjustments are safe and gentle for all ages.
Conclusion
Chiropractors possess the training to diagnose, treat, and make necessary referrals to other healthcare providers when required. Prioritizing the assessment of your child's spine and nervous system is a prudent step for ensuring long-term well-being. Parents who incorporate chiropractic care into their child's healthcare regimen consistently express high levels of satisfaction with the results achieved for both themselves and their children.
It's crucial to identify and fix spinal misalignments as soon as possible. Subluxations worsen over time if not addressed, being both progressive and degenerative. Children respond quickly to spinal corrections, while older individuals may take longer to see similar improvements. Incorporating chiropractic care into your child's health journey not only promotes their immediate health but sets the foundation for a lifetime of vitality.


About the Author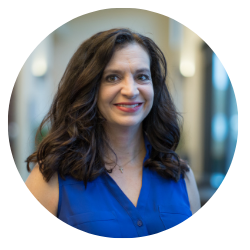 Kimberly Roberto is a wife, mother of three, author, and business owner.  She and her husband Fred have owned and operated a chiropractic and wellness clinic for the last 25 years. Kimberly and Fred have been a part of MaxLiving for since it's onset. She co-authored the Maximized Living Nutrition Plans book in 2009 which sold over 10,000 copies and recently authored the MaxLiving's Maximizing Your Pregnancy, Birth and Newbornbook.  She's a holistic nutritionist and maintains a healthy cooking/recipe blog.  She is passionate about natural health and helping people reach their potential for health and wellness.  She resides in Marietta, GA and their three children are now grown and attending college.
References:
Lewit, K, 1997:ManuelleMedizinimRahmen der medizinischen Rehabilitation. Urban & Schwarzenberg,Munchen

Gutmann, G, 1987: Blocked Atlantal Nerve Syndrome in Infants and Small Children. Manuelle Medizine, Springer- Verlag

Fryman, V, 1996: Relation of Disturbances of Cranio-Sacral Mechanisms to Symptomatology of the newborn. JAOA, 65:1059

Towbin A: Latent Spinal Cord and Brain Stem Injury in Newborn Infants. Develop Med Child Nerol. 1969 Feb: 11 (1): 54-68

J Clinical Chiropractic Pediatrics 2013 (Jun); 14(1): 1063-1069

https://www.dynamicchiropractic.com/mpacms/dc/article.php?id=43069