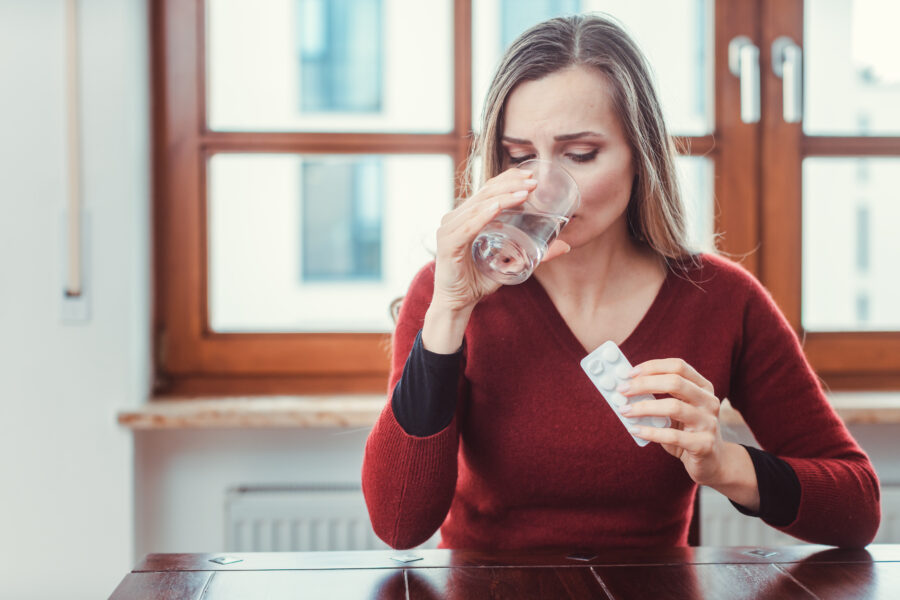 Looking for relief from pain is a widespread occurrence for most Americans. People quickly turn to a bottle of pills as the quickest and easiest solution. This knee-jerk reaction is so prevalent that sales of ibuprofen are rising exponentially. A recent report stated, "The global ibuprofen market is projected to reach US$7.54 billion in 2024." (1)
Ibuprofen is a category of nonsteroidal anti-inflammatory drugs (NSAIDs) and is among the most used drugs worldwide. Most take ibuprofen to relieve headaches, back pain, neck pain, joint pain, arthritis, menstrual cramps, or generalized pain. Alarmingly, a recent study showed that 15% of people taking ibuprofen exceed the recommended dosage and frequency. While temporary relief may be attained by those taking ibuprofen, there are considerable risks involved in prolonged, chronic use. (2)  
Side effects of using Ibuprofen include:
Gastrointestinal bleeding and ulcers
Heart attack
Anemia
High Blood Pressure
Risk of miscarriage
Hearing Loss
Bone Loss
Kidney Problems
Heartburn
Indigestion
Weight Gain (2)
Proper Lifestyle
Of most significance is that ibuprofen does not get to the root cause of the problem or the pain; it simply seeks to mitigate symptoms. It is also important to note that the appearance of pain symptoms are warning sign that something is not working right. However, there are straightforward, non-drug, non-invasive alternatives that can take the place of ibuprofen use. Of course, a healthy lifestyle is vital on the front end. Following the MaxLiving 5 Essentials® is a framework for living a healthy, vibrant life.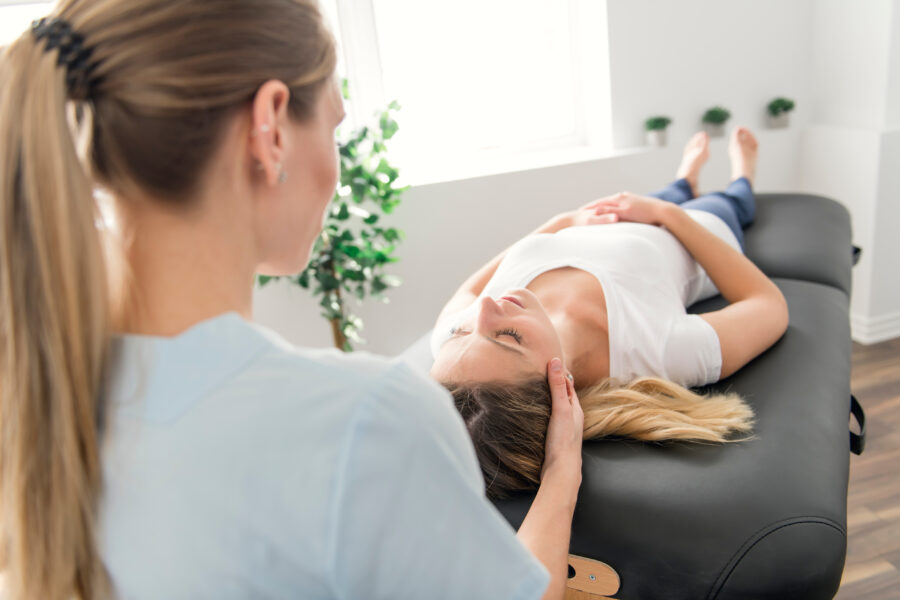 Chiropractic Care
Chiropractic offers natural relief from headaches, back pain, neck pain, sciatica, and more. Chiropractors look for interference to the nervous system caused by bones in the vertebral column out of their normal position (subluxation).  
Once identified, the doctor then adjusts those misaligned segments. This adjustment realigns the spine, allowing for the proper flow of messages from the brain, down the spinal cord, to the organs and tissues of the body. These adjustments can offer increased mobility, decreased inflammation, and improved function, resulting in less pain.  
"Back pain is the number one cause of lost work days in the U.S," said Dr. Anders Cohen, chief of neurosurgery and spine surgery at the Brooklyn Hospital Center, in New York City. (4) Back pain is also one of the main reasons people turn to ibuprofen.  
Chiropractic can be a natural, non-invasive, non-addictive option for those looking to avoid the harmful side effects of drugs like ibuprofen.
Omega 3 Fatty Acids
Omega 3 fatty acids found in fish, fish oil supplements, nuts, and seeds have decreased pain associated with arthritis because of their anti-inflammatory properties. ​​A 2006 Clinical Trial found, "Our results mirror other controlled studies that compared ibuprofen and omega-3 EFAs demonstrating equivalent effect in reducing arthritic pain. Omega-3 EFA fish oil supplements appear to be a safer alternative to NSAIDs for treatment of nonsurgical neck or back pain in this selective group." (5)
Here are some great ways to increase your intake of Omega 3 Fatty Acids:
-Eat more wild-caught fish, especially anchovies, sardines, salmon, trout, and halibut.
-Incorporate flax seeds, flaxseed oil, chia seeds, walnuts, and pumpkin seeds. These are great additions to smoothies or salads.
-Take a high-quality omega supplement like MaxLiving Optimal Omega or MaxOmega 3 
Curcumin
Curcumin is the active compound from turmeric root. This powerful antioxidant has high anti-inflammatory properties associated with preventing and treating various major diseases and cancers. A randomized control trial found that supplementing curcumin reduced pain, stiffness, and inflammation associated with rheumatoid arthritis and osteoarthritis, benefiting joint health. (6) Turmeric inhibits eicosanoids which are molecules that trigger our inflammatory response. It also helps depletes the nerve endings of Substance P, the neurotransmitter of pain receptors. This natural substance has been used for centuries to combat many health conditions.
Here are some great ways to increase your Curcumin intake:
-Add fresh turmeric root to smoothies, green juices, or as an added spice in cooking.  
-Supplement with MaxLiving's Curcumin +. This formula combines curcumin, resveratrol, and quercetin for optimal potency and effect. 
Essential Oils
Essential Oils are concentrated liquids containing volatile chemical compounds from plants. Each essential oil has unique properties, but several are associated with pain relief. As a caveat, it is imperative to source quality essential oils. Be sure that the plants are organic and grown without pesticides or chemicals. Pay attention to the extraction process and opt for essential oils that use a slow distillation process. When manufacturers circumvent the extraction process to save time, the quality and efficacy of the product suffer. Many manufacturers will also add synthetic compounds or fillers to the finished product, which can harm your health. Opt for third-party, organic essential oils backed by a guarantee.  
Studies have shown that lavender can reduce inflammation, thus, alleviating pain. (7)
Bergamot clinical trials prove bergamot also has anti-inflammatory properties associated with pain relief. (8) 
Peppermint has long been touted as providing relief for headaches and migraines. 
"In China, Frankincense and Myrrh are often used together to obtain a synergistic effect for relieving pain and activating blood circulation, and especially to treat inflammatory diseases (e.g., RA)." 
Research shows Clary Sage helps alleviate menstrual cramps, so it is an alternate solution to taking ibuprofen (Midol). 
The bottom line
In conclusion, be careful when turning to medications like ibuprofen to treat symptoms. The most important thing you can do is get to the cause of the problem. Chiropractic is the best option for identifying root causes and correcting them. The other alternatives can help mitigate symptoms and are much safer than taking ibuprofen but still do not address the underlying issue. 


About the Author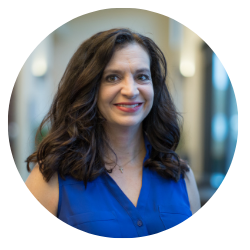 Kimberly Roberto is a wife, mother of three, author, and business owner.  She and her husband Fred have owned and operated a chiropractic and wellness clinic for the last 25 years. Kimberly and Fred have been a part of MaxLiving for since it's onset. She co-authored the Maximized Living Nutrition Plans book in 2009 which sold over 10,000 copies and recently authored the MaxLiving's Maximizing Your Pregnancy, Birth and Newbornbook.  She's a holistic nutritionist and maintains a healthy cooking/recipe blog.  She is passionate about natural health and helping people reach their potential for health and wellness.  She resides in Marietta, GA and their three children are now grown and attending college.
References:
(1)https://www.prnewswire.com/news-releases/worldwide-ibuprofen-industry-to-2024—escalating-sales-of-analgesic-drugs-is-driving-growth-301206348.html
(8) https://www.thieme-connect.com/products/ejournals/abstract/10.1055/s-0035-1565356