Elkin Natural Health
The purpose of Elkin Natural Health Centre is to change the way Health Care is viewed and delivered based on the Five Essentials of Maximized Living. These are: Maximized Mind, Maximum Nerve Supply, Maximized Nutrition, Maximized Oxygen through exercise, and Minimizing Toxins and medications.
NEW PATIENT
SPECIAL
FREE PHONE CONSULTATION
Hours of Operation
Monday:

7:00 am – 11:00 am
2:00 pm – 7:00 pm

Tuesday:

7:00 am – 11:00 am
2:00 pm – 6:00 pm

Wednesday:

7:00 am – 12:30 pm
4:00 pm – 7:00 pm

Thursday:

7:00 am – 12:00 pm
2:00 pm – 6:00 pm

Friday:

7:00 am – 12:00 pm
2:00 pm – 6:00 pm

Saturday:

8:00 am – 10:00 am

Sunday:

Closed
About
Elkin Natural Health – Brantford, ON
Meet The Team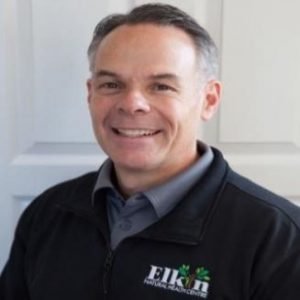 Dr. Colin Elkin
Doctor of Chiropractic
Canadian Memorial Chiropractic College
Dr. Colin Elkin has been a practicing Chiropractor since graduating from Canadian Memorial Chiropractic College in 1993. In that time he has owned and operated one of the busiest Chiropractic practices in Canada, seeing patients from all over Ontario, the rest of Canada and the United States. Dr. Colin is an expert in spinal correction, nutrition and exercise. He is an athletic trainer, Kinesiologist, and Hockey Coach.
Dr. Colin has a heart for the community and seeing lives being saved and changed after adapting to a Maximized Living Lifestyle. Elkin Natural Health Centre sees patients of all ages and specializes in Spinal and Scoliosis Correction as well as lifetime family wellness. The Clinic uses Digital x-ray analysis, Spinal Thermography and a multitude of spinal corrective and adjusting techniques. Elkin Natural Health Centre also does lifestyle coaching, advanced seminars, and nutritional and weight loss counselling.
Dr Colin is an international speaker and coach for Chiropractors throughout Canada and the United States. "One of my biggest challenges is balancing my two passions: my family and my patients." states Dr. Colin. "I am truly blessed to have the opportunity to care for so many people and I am surrounded by a great team including my wife and Chiropractor: Dr. Kim Pitblado.
"Chiropractic is not what I do….it's who I am. This has become a lifestyle that has created outrageous health for myself and my family" says Dr. Colin. "Myself, my wife Kim, and my four sons live a Chiropractic lifestyle full of health and vitality without the need for medication. This is my prayer for all the patients I see.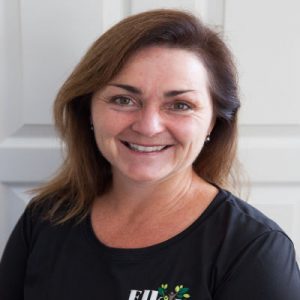 Dr. Kim Pitblado
Doctor of Chiropractic
Canadian Memorial Chiropractic College
A warm "hello" from Dr. Kim S. Pitblado!
Dr. Kim grew up in Oakville, Ontario, but made Brantford her home over 25 years ago. Dr. Kim graduated from Queen's University before attending The Canadian Memorial Chiropractic College where she met her husband, Dr. Colin Elkin. Dr.'s Kim and Colin are the very proud parents of 4 beautiful Chiropractic boys, who keep them incredibly busy … but they wouldn't want it any other way!
Together they built Elkin Natural Health Centre with the goal of improving the health of families in Brantford and the surrounding area.
Since becoming a Dr. of Chiropractic in 1993, Dr. Kim has had the thrill of watching many people reclaim their health and therefore, their lives. She has immense respect for those who have goals of optimal health for themselves and their families, whether newborn or aged.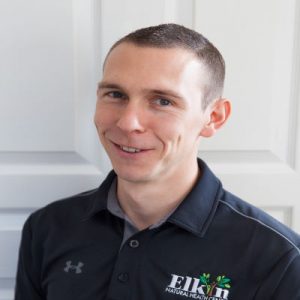 Dr. Vince DeJong
Doctor of Chiropractic
Hello there, I'm Vince, one of the chiropractors here at Elkin Natural Health Centre. I'm a husband, father, chiropractor, sports enthusiast, amateur guitar player, and even more amateur furniture maker.
If you're experiencing body or back pain, low energy, feel like your body is falling apart, or if you're looking for guidance on how to feel good, look good and be healthy, you sound like someone I'd love to work with.
I've been a Chiropractor for 5 years already(?!), and while it probably sounds cliche, I really love helping people get healthier and feel better. I'll never forget the day a patient came to me and said, "I feel like I can be the man of the house again." I don't usually get choked up about things but that day I realized it's not just a bad back or pinched nerve, it's someone's livelihood and quality of life that are at stake.
Being in Brantford we see lots of high level hockey players but I love working with everyday people the most. I grew up in a Dutch farm family just outside St. George and learned that sometimes it's best to keep things simple. I'm not a fan of drugs or surgery and I think the best doctor in the world is the one inside of you.
Give our office a call 519-751-1154 to make an appointment. I'd love to sit down with you, see what you're going through, and help come up with a strategy to get you through it.
Vince
P.S. Make sure you read about Dr. Colin and Dr. Kim, they were my chiropractors when I was a teenager and mentored me through school and into practice.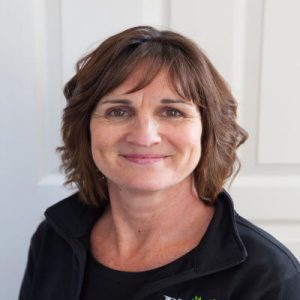 Diane
Chiropractic Health Assistant
Diane has been working at Elkin Natural Health Centre as a Chiropractic Assistant and chiropractic advocate since 1998. Diane knows the importance of chiropractic adjustments, and is excellent at educating our community. Diane is a definite asset to our team, she is always the first person to take care of all the needs of our office and of our patients.
Diane says 'The greatest reward is knowing our patients truly understand the connection between their Chiropractic adjustment and their body's own ability to reach their optimal health potential. It is truly amazing to feel how much Chiropractic has influenced all aspects of my life. I know I am a Chiropractic patient for life!"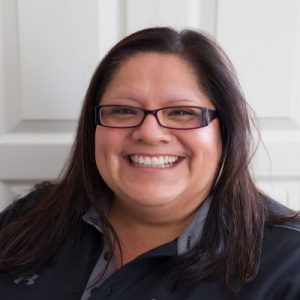 Sonia
Chiropractic Health Assistant
Sonia has been married to her wonderful husband, Terry, for 18 years. She is also a very proud mother of her amazing 15-year old son, Zenon. Sonia has been an awesome chiropractic advocate since 2005. Sonia enjoys meeting new people, and seeing changes in their health through chiropractic care, as well as for herself and her family. Our patients love to see Sonia's smiling face every day.
When patients walk into our office, and are in a sad or bad mood, they definitely don't leave feeling the same way. Sonia has an amazing fun-loving and caring personality that makes everyone who comes in contact with her feel very loved. Sonia is an important part of our office, and we are very lucky to have her on our team.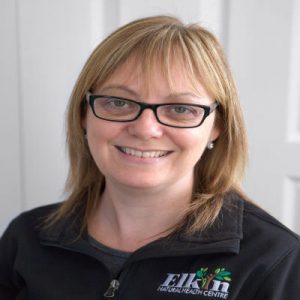 Dianna
Chiropractic Health Assistant
Dianna has been at Elkin Natural Health Centre since 2005, and it has been such a blessing for her in many ways. For 25 years, she had suffered with daily headaches and migraine headaches on a weekly basis. Now with Chiropractic adjustments, she rarely experiences a flare up.
She truly enjoys the interaction with all our patients and understands the importance of Chiropractic care for herself as well as her family. She is always there with a smile and ready to help out however she can. She is a vital part of our team.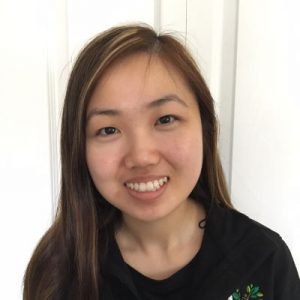 Lisa
Chiropractic Health Assistant
Hey there, I'm Lisa Yee. I graduated from Brock University in Community Health and then I graduated from Centennial College with a post graduate degree in Health Promotion. I have a passion in helping others to improve their health. With my health background, I am grateful to have been given this opportunity to incorporate my knowledge into the workplace and a chance for me to grow and explore more what is out there. I enjoy learning about chiropractic and understanding the importance of receiving chiropractic care.
A few years ago, I suffered a low back injury. After getting adjustments, I started to see changes in my body and became more observant of what I do in my daily life. Sometimes it would be hard to stay positive. One patient would ask me: "Why do you smile a lot?" That is a good question. My smiling is contagious. What smiling means to me is putting a smile on someone's face to brighten their day and make them feel happy regardless of what happens. I want them to keep their heads up high and stay positive of what they do.
From Lisa:
"Always keep smiling even though you're having a bad day. Smiling is what makes everything better and happier, not just you but also the people around you"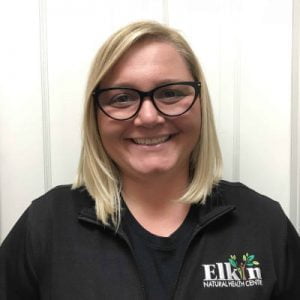 Ksenija
Chiropractic Health Assistant
Hi there! My name is Ksenija, but you can call me Kas. Coming from the big city of Toronto and being new to the city of Brantford, I was originally referred to this office to continue my chiropractic care. This quickly transformed as I was instantly welcomed to the Elkin Natural Health Centre as a member of their staff in July of 2019. I am so grateful to have found such a caring group of chiropractors and staff.
I come from an extensive fitness and wellness background dating back to 1996. As a past boxing gym owner, I have been accredited by the Boxing Association of Ontario, Canada and the US. My other work experiences have also attributed to expert marketing skills, and working alongside a Canadian luxury accessories brand in a corporate division. I will also be graduating in spring of 2020 from The University of Toronto, Rotman School of Business obtaining my MBA in business and finance.
You should also know that I call myself a 'warrior'. I was diagnosed with progressive kidney cancer while pregnant with my second child. I was given 6 months to a year to live. This was completely heart wrenching and confusing news to process, and I knew I had considerable health obstacles ahead of me. Thankfully I have overcome all complications and super grateful to be alive today to share my story. As a cancer survivor, chiropractic care has been significant in my day to day and overall well-being. I am a huge advocate of natural health and the healing process the body was designed for. Fitness and health have always been a constant and I continue to live a robust life.
I've been married to my husband since 1998 and we have 2 lovely girls, and a cat named Leo.
Blog
Reviews
This clinic is owned and operated by Elkin Natural Health, a MaxLiving
Partner