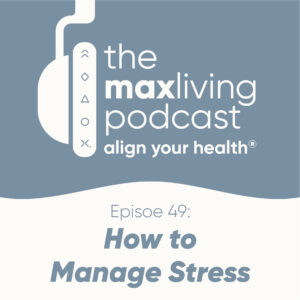 How to Manage Stress
Stress can have a serious impact on our health, therefore it's important to know how to deal with it. In today's episode, Dr. Ryan and Ashley Berlin discuss perceived stress, eustress vs. distress, and how to manage stress!
Available now on Apple Podcasts, Spotify, and more!
Chiropractic Resources
Read more about how to foster a growth mindset.
To find a doctor near you, visit maxliving.com/locations.
For additional holistic health content, follow us on Instagram @maxlivingofficial and Facebook @maxliving.