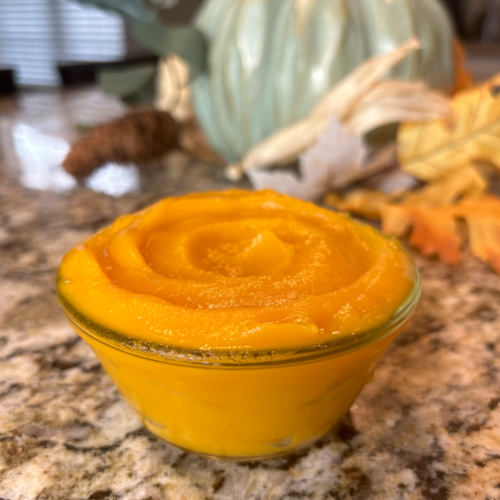 Pumpkin Purée
Instructions
Place pumpkin on a pan and bake for 40-50 min or until you can easily stick a knife through the pumpkin.

Cut pumpkin in half and let cool for 15 -20 minutes and scoop out the seeds.

Remove the stem and skin from the pumpkin. (You should easily be able to remove the skin and stem with your hands if it is fully cooked.)

Take the flesh of the pumpkin and blend until smooth. (Use the blender tamper tool to push down the pumpkin flesh)

Place in an air tight container or a mason jar and put in the fridge .