New Life Chiropractic
We believe that being a MaxLiving chiropractor is more than someone who just helps people feel healthy. Through high-quality chiropractic and corrective care, combined with the 5 Essentials™, we're here to empower patients with both knowledge and healing. Trust that your health is in expert hands.
Hours of Operation
Monday:

8:00 am – 11:00 am 3:00 pm – 6:00 pm

Tuesday:

11:00 am – 1:00 pm

Wednesday:

8:00 am – 11:00 am 3:00 pm – 6:00 pm

Thursday:

3:00 pm – 6:00 pm

Friday:

7:30 am – 11:00 am

Saturday:

Closed

Sunday:

Closed
About
New Life Chiropractic – Lee's Summitt, MO
Meet The Team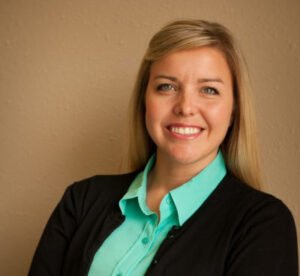 Dr. Kayla Campbell, D.C.
Doctor of Chiropractic
Dr. Kayla Campbell is a MaxLiving Chiropractor. She is a graduate of Life University in Marietta, GA, where she received her Doctorate of Chiropractic. Following, Dr. Kayla moved back to the Midwest serving the Lee's Summit and surrounding areas since 2013. She holds advance certifications in spinal correction, nutrition and fitness. Her mission is to equip people to view and manage their health from the inside out through the 5 Essentials Plan.
Dr. Kayla was born and raised in central Kansas where she was the second of four girls. She received her Bachelor of Science in Biology from Kansas State University. She worked in the pharmaceutical industry prior to attending chiropractic school. It was during her time in the pharmaceutical field that she noticed that the goal of the industry is often covering up symptoms rather than healing the cause of those symptoms. This drove her to learn more about true health and healing.
Her focus is to provide her patients with the tools necessary to experience life-changing results without drugs or surgery. Dr. Kayla has dedicated countless hours of study and experience to provide her patients with the best care possible.
Through the relationships Dr. Kayla has cultivated with other doctors and local businesses, she continues her mission of reaching people who are sick and suffering to offer them hope of better health by correcting the cause of the problem and empowering them to take charge of their health.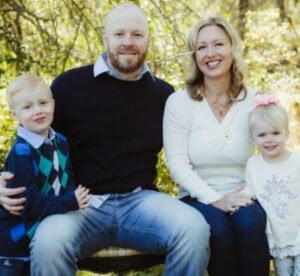 Dr. Amanda Simonds, D.C.
Doctor of Chiropractic
Dr. Amanda Simonds is the owner and founder of New Life Chiropractic in Lee's Summit, MO. She grew up in central Kansas then went on to play softball at Johnson County Community College. After graduating from Logan College of Chiropractic in Saint Louis, she chose Lee's Summit as the place she wanted to found her practice and start a family. As an official MaxLiving Health Center, New Life Chiropractic is transforming the health of hundreds of families in the Lee's Summit community by teaching them how to achieve true health and healing through maintaining a healthy lifestyle.
Dr. Amanda sees amazing results with her patients because she makes it her top priority to give patients the most effective chiropractic corrective care and the most cutting edge information on health and wellness. Dr. Amanda has received advanced training in spinal correction, toxicity, exercise, and nutrition from some of the top experts in the country. She is passionate about empowering patients with the knowledge that healing comes from within and has access to the latest scientifically based research and protocols in health and healing today. Being a mother of 2 young children herself, Dr. Amanda is passionate about seeing whole families get well and stay well for the rest of their lives.
Blog
Reviews
This clinic is owned and operated by New Life Chiropractic, a MaxLiving
Health Center