Chiropractic First of Rockford
Chiropractic First of Rockford is a holistic clinic focused on the whole person. We work to get to the root cause of your health problems so that people receive long term improvements. Our main focus in the clinic is non surgical spinal correction; meaning that we focus on changing the shape of the spine positively to help correct the problem therefore alleviating pain and other symptoms. Because we are holistic in nature we also counsel on nutrition, weight loss, exercise, and detoxification.
Adult Patient Paperwork
Pediatric Patient Paperwork
Hours of Operation
Monday:

8:00 am – 11:00 am 2:30 pm – 6:30 pm

Tuesday:

2:30 pm – 6:00 pm

Wednesday:

8:00 am – 11:00 am 2:30 pm – 6:30 pm

Thursday:

8:00 am – 11:00 am 1:00 pm – 6:00 pm

Friday:

8:00 am – 12:00 pm

Saturday:

8:00 am – 11:00 am

Sunday:

Closed
About
Chiropractic First of Rockford – Rockford, IL
Meet The Team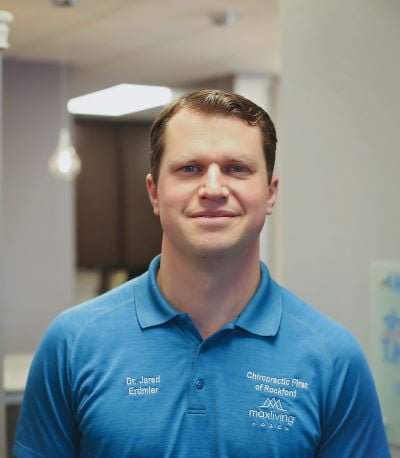 Dr. Jared Erdmier, D.C.
Chiropractor
Palmer College of Chiropractic
Dr. Jared is originally from Freeport, IL. He went to Aquin High School followed by the University of Illinois followed by Palmer College of Chiropractic. He is certified in nutrition and spinal correction. He has been on the wellness team for Team USA Wrestling, Judo & Weightlifting as well as Belvidere High School Football.
Dr. Jared is married to his wife Tara and they have two boys named Paxton & Maddox and a little girl named Aria. They are very active as a family in both church and sporting activities.
Dr. Jared enjoys playing basketball, golfing, and spending lots of time with his family.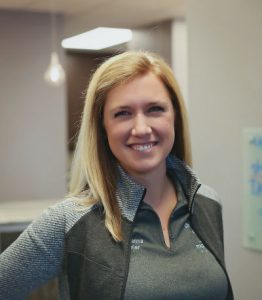 Dr. Brianna Erdmier
Chiropractor
Palmer College of Chiropractic
Dr. Brianna has a passion for helping and serving people. She graduated from The University of Illinois Urbana and Palmer College of Chiropractic Iowa. In addition to chiropractic school, she has completed additional certifications in spinal correction through Max Living. Her main goal is to help people achieve true health so they can live out their life purpose. Dr. Brianna has served on multiple mission trips to the Dominican Republic to bring health world wide.
In addition to chiropractic, Dr. Brianna is also passionate about animals (especially horses). She has a horse named Gus and a blue heeler named Samson. She is involved in her church and committed to bringing God's love to the world.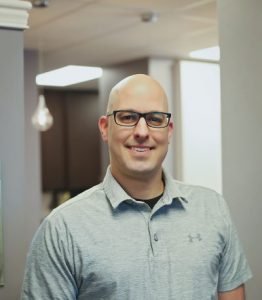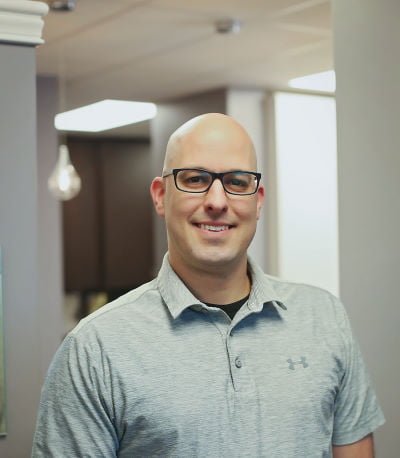 Dr. Alex Mera
Chiropractor
Palmer College of Chiropractic
Dr. Alexander T Mera is a natural health doctor and corrective care chiropractor. He attended Michigan State University and Palmer College of Chiropractic. Dr. Alex specializes in structural correction of the spine and the essentials of true health (mind, nervous system, nutrition, detox, and exercise).
Dr. Alex was born and raised in Rockford, IL and has a desire to improve health in the Rockford region. His mission is to inspire and empower as many people as possible to reach their full health potential. This is his focus in his practice at Chiropractic First of Rockford. The entire staff trains diligently to provide the highest quality health care experience so that people are truly inspired to reach new heights and experience the potential God has for them. Dr. Alex trains regularly with top chiropractors and natural health doctors from across the country. He prides himself on staying educated and up to date with the latest and best health information.
Dr. Alex is known to laugh and have a good time both in work and outside of work. When not at work Dr. Alex loves spending time with his wife Amanda and two children Hunter and Lexi. Dr. Alex also enjoys just about every outdoor activity; especially hunting, fishing, boating and golfing.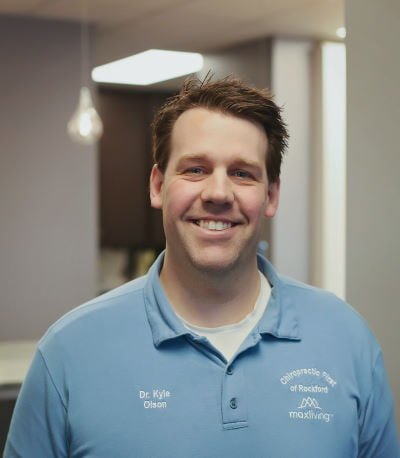 Dr. Kyle Olson
Chiropractor
National University of Health Sciences
Dr. Kyle Olson has been helping patients live healthy and subluxation-free since joining Chiropractic First of Rockford in 2013. He received his bachelor's degree in Neuroscience from Carthage College in 2007, and later that year he married his college sweetheart Sarah. After spending several years working at a pharmaceutical testing facility, and observing the often devastating side effects of medical drugs, he enrolled at National University of Health Sciences and graduated in 2013 with his Doctorate of Chiropractic.
During his years of practice, Dr. Kyle has continued his education in the fields of:
Pediatric and family chiropractic care
Care following motor vehicle accidents
Neuromuscular re-education and stabilization
Athlete care and injury prevention
Dr. Kyle volunteers and serves as the chiropractor for the Veterans Drop-In Center in Rockford to help local homeless military veterans receive the care and resources they need. He is also a sponsor and supporter of the Nikolas Ritschel Foundation and their annual "Nik's Home Run" 5k to help young adults battling cancer.
Dr. Kyle and Sarah have two lovely children and family roots that spread into Wisconsin, Illinois, and Indiana. Dr. Kyle is an avid Packer, Brewer, and University of Wisconsin athletics fan and enjoys experiencing live stand up comedy and music events.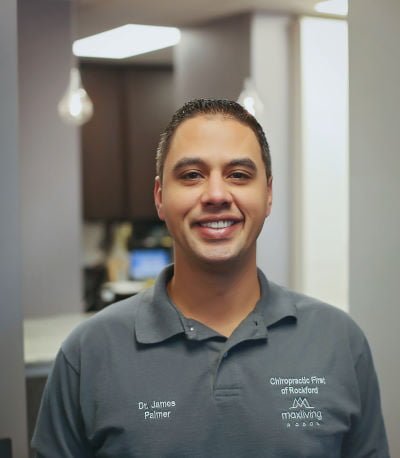 Dr. James Palmer
Chiropractor
Palmer College of Chiropractic
Dr. James is a 2015 graduate of Palmer College of Chiropractic. He has a great passion for correcting spines, adjusting children and helping people avoid unnecessary surgery and suffering. Since graduation Dr. James has done extensive training to ensure he brings the art of adjusting and the principle of chiropractic philosophy together to be easily interpreted by for patients. Immediately following graduation he worked/trained at Chiropractic First of Rockford for 6 months learning office processes and procedures as well as the best ways to communicate with patients. Following that time, he moved to Florida to do MaxLiving's doctor training program and went on to work in MaxLiving's only scoliosis treatment facility to learn to best ways to correct spines and do restorative care chiropractic.
Originally from Michigan, Dr. James and his wife, Sarah met in high school and have been together since 2003. They currently have 2 boys, Javen and Braylon, who love learning, playing and getting adjusted.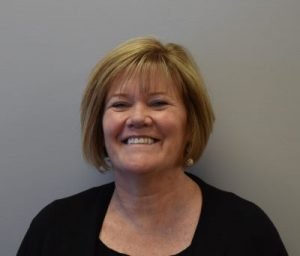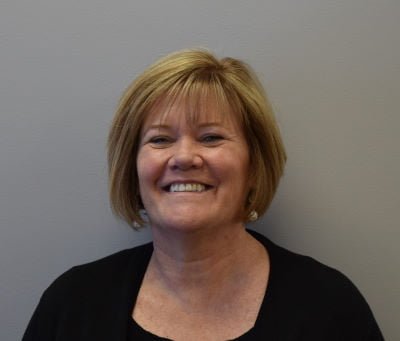 Lori Erdmier
Office Manager
Lori has been serving as our office manager since we opened. She studied Business Management at Bradley University and applies that knowledge to everyday activities at Chiropractic First of Rockford. She is passionate about our health center being the best it can possibly be so that she can give our patients the experience they deserve, which allows them to lead the life God intended them to lead. Lori has been married to Gary for 35 years and has 3 children and 2 grandchildren.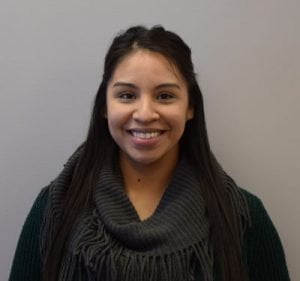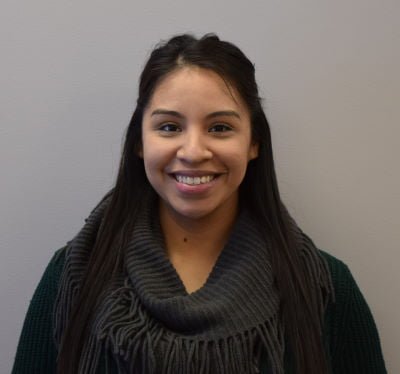 Beatriz Burgos
Front Desk CA
Beatriz started as a patient in June 2012 and became part of the team 2 months later. Because of her life changing experience she continues to receive at Chiropractic First, she is passionate about helping patients reach their maximum health. She excels in teaching new moms how to raise a child with the 5 essentials. She is a proud mother of 3 and is happily married to her husband Jesus.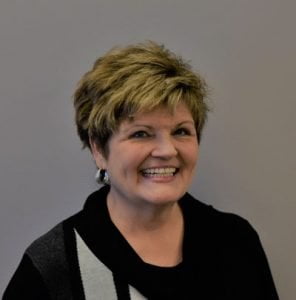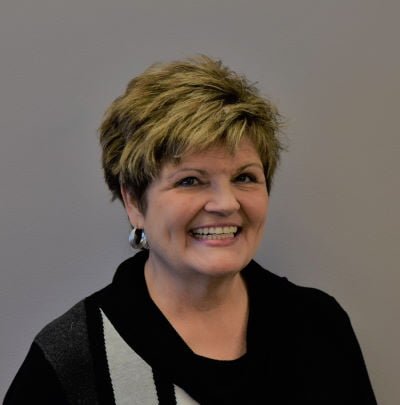 Deb Holder
5 Essentials CA
Deb began care at CFOR in October 2011. One year later she joined the staff as a 5 Essentials CA. After making huge improvements in her own health by applying the 5 Essentials (clean thinking, spinal alignment, clean eating, exercise & removing toxins) her desire is to educate people so they too can reach a greater level of health, where the body is given the chance to heal & thrive the way God intended. She previously gave care to many in her 35 years as a dental hygienist and is blessed to continue to enrich lives through chiropractic care. She has been married to Alan for 39 years. She has 3 children and 7 grandchildren.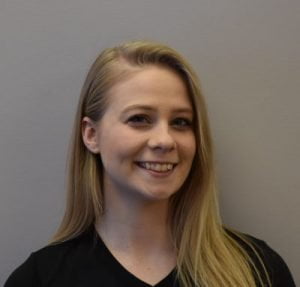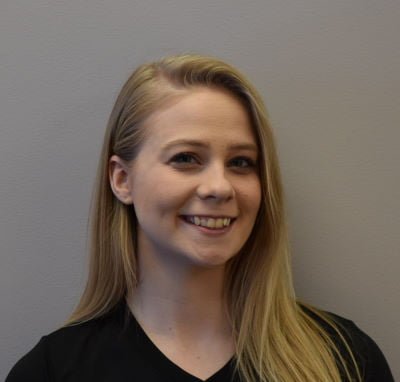 Cait Wendt
Fitness CA
Cait has been a patient at Chiropractic First of Rockford since 2012 and she started working at the office since October 2016. She loves to interact and encourage the patients on a daily basis. Cait recently became a trainer at the Puri YMCA for MaxT3. Her goal as a trainer is to help define others' big whys and to guide them in achieving their goals! She is married to Ryan and has a beautiful baby boy named Giddeon! Her passion in life is to do all things with love and to be part of the movement to end modern day slavery!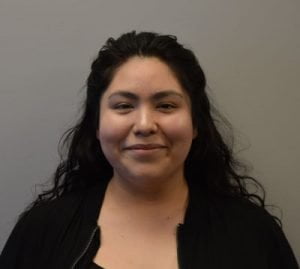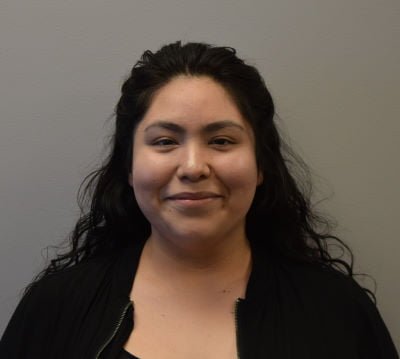 Bethsaida Lopez
Bilingual CA
Bethsaida is one of our bilingual CA's. She started as a patient in 2017 and soon after started working at CFOR. She is currently a college student finishing her Associated degree. She is one of ten siblings and enjoys spending time with all her family, especially her nieces and nephews! She has learned so much about Chiropractic care and the positive impact it has on life. Her favorite thing about coming into the office is hearing the patient's testimonials!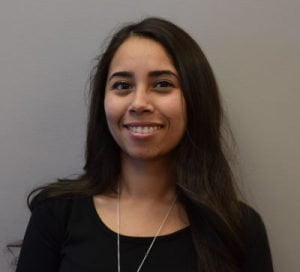 Monica Burgos
Front Desk CA
Monica was hired in 2013 and has learned so much about the 5 Essentials, she has become a leading CA. She is passionate about helping the Spanish community. Monica recently got married to her husband Jose in June 2017. She enjoys coming into work because she understands that God puts you in places where you can find peace and love in the midst of craziness! "Seek God's kingdom and everything will fall into place".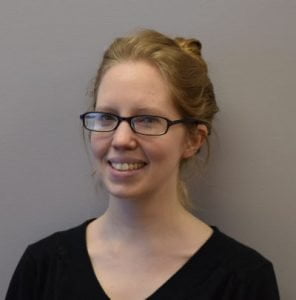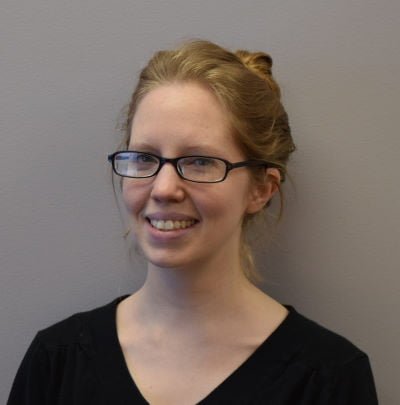 Melissa Paul
RT(R) X-ray Technologist
Melissa earned her degree in Radiologic Technology from Elgin Community College in 2013. She has been with CFOR since 2015, starting as an employee and becoming a dedicated patient shortly thereafter. She enjoys every opportunity to learn about the body and it's undeniable need for true, clean health. She is passionate about the battle against depression, specifically in ways the body can be fortified to fight or even prevent this dark disease. Melissa and her husband are grateful to raise their child in the love of God and the health of the five essentials.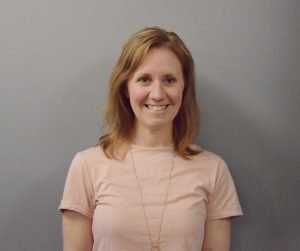 Megan Sodergren
Assistant Manager
Megan has been with CFOR since 2013. She started off as an employee who had never heard of chiropractic, which led to an entire life change for her and her 2 miracle children, Gavin, 9, and Ellia, 2. After seeing her own incredible life change with chiropractic, she has been dedicated to helping everyone she meets learn about holistic living and chiropractic care, especially children and women through pregnancy and post partum. Chiropractic is an essential part of holistic living, but she loves watching families make changes in their health with all aspects of the 5 essentials and watching their lives transform.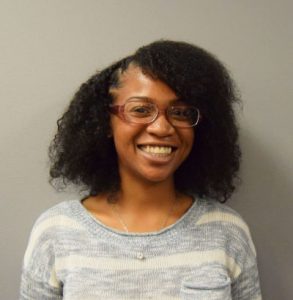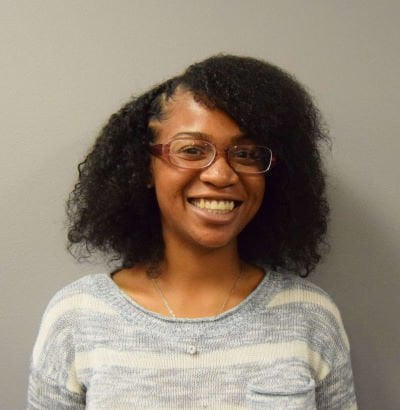 Jyairee Williams
Front Desk CA
Jyairee graduated in December 2018 from Northern Illinois University with a Bachelors degree in Communicative Disorders. After graduating she had no clue what she wanted to do but she had always had a passion for helping others! Thankfully, she was hired as a CA going on four months now and in just that short amount of time her life has been changed for the better! Jyairee is now a firm believer of chiropractic and the countless positive affects it has on the body and the mind. She is dedicated to spreading awareness about Chiropractic and serving every patient who walks into our health center!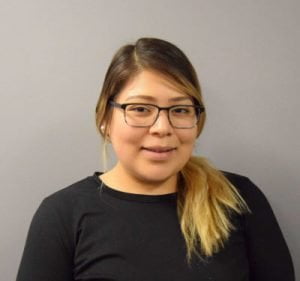 Liset Tellez
5 Essentials CA
Liset being born and raised in the Rockford area has a huge passion for the people of Rockford and is continually active in our community. She also volunteered as a children's leader at her local church Casa De Gozo. Starting as a patient at CFOR Liset has grown and learned the importance of maintaining a healthy lifestyle. After being introduced to the 5 Essentials, she has seen the impact and necessity it is not only in her life but in everyone else's. She believes it is such a blessing being able to interact with patients daily and help bring this knowledge to all our patients.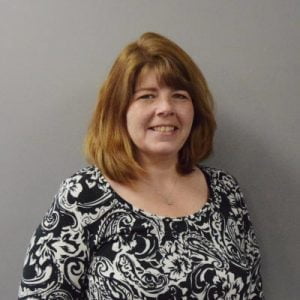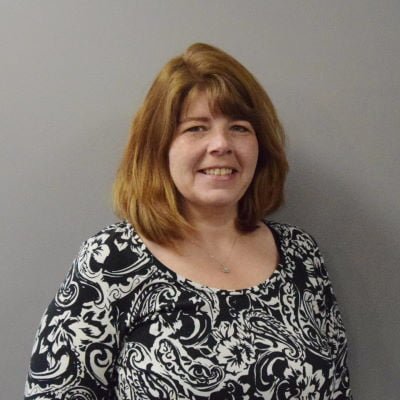 Leah Micek
Insurance Specialist
Leah started at Chiropractic First of Rockford in November of 2019. She has been in the health insurance industry for the past 25 years. Married to Mitch, they have 4 daughters and 4 grandkids She is excited to learn and promote Chiropractic care as well as learning about a healthier lifestyle to be the best person she can be in order to impact our community.
Blog
Reviews
This clinic is owned and operated by Chiropractic First of Rockford, a MaxLiving
Health Center