Summit Family Chiropractic
Welcome to Summit Family Chiropractic, North Idaho's only MaxLiving Health Center! Our mission is to empower longer, healthier lives through chiropractic care and an integration of the The 5 Essentials: Healthy nervous system, positive mindset, nutrition, exercise, and detoxification. Our vision is to bring natural healthcare and wellness to our patients, transforming their lives through sustainable health.
We're committed to creating a healthier world where everyone is empowered to manage their health responsibly. We pride ourselves in being the trusted wellness resource for young families, athletes, seniors, and everyone in between in the Inland Northwest. Whether your goal is to prevent or overcome degenerative illness, improve energy, lose weight, or simply to maximize your health to its fullest potential, we equip you with the knowledge and tools to help you achieve your health goals.
$77
NEW PATIENT
SPECIAL
INCLUDES CONSULTATION, EXAM, X-RAYS, & NUEROLOGICAL SCAN
Hours of Operation
Monday:

7:30 am – 10:30 am
2:30 pm – 5:30 pm

Tuesday:

11:00 am – 1:00 pm

Wednesday:

7:30 am – 10:30 am
2:30 pm – 5:30 pm

Thursday:

2:30 pm – 5:30 pm

Friday:

7:30 am – 10:30 am

Saturday:

Closed

Sunday:

Closed
About Us
Summit Family Chiropractic – Coeur d'Alene, ID
About Us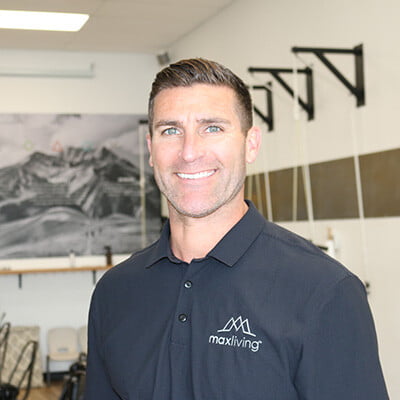 Dr. Ryan Sousley, DC, FMP
Doctor of Chiropractic
Dr. Ryan Sousley is a doctor or chiropractic, certified functional medicine practitioner, and has a degree in exercise science. He and his wife Dr. Erin Sousley own and operate Summit Family Chiropractic, one of the largest natural health centers in the country, which focuses on the 5 Essentials of Max Living: Mindset, Nutrition, Fitness, Detoxification, & Core Chiropractic.
Dr. Sousley is also an author, speaker, podcast host, and coach to other chiropractors. Dr. Sousley is an 8-time Ironman triathlete, cross-fitter, and avid outdoorsman. He is obsessed with studying human performance and uses his own body and lifestyle as a test lab for the natural treatment protocols he recommends to patients and clients.
His mission is to help people reach their fullest health potential and live the life of their dreams. His proudest achievement is raising 4 amazing kids with his best friend and wife in beautiful Coeur d'Alene, Idaho.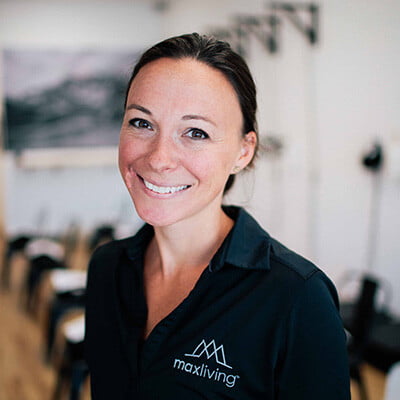 Dr. Erin Sousley, DC, FMP
Doctor of Chiropractic
Dr. Erin Sousley is a board certified doctor of chiropractic and certified functional medicine practitioner. She and her husband Dr. Ryan Sousley own and operate Summit Family Chiropractic, one of the largest natural health centers in the country, which focuses on the 5 Essentials of MaxLiving: Mindset, Nutrition, Fitness, Detoxification, and Core Chiropractic. Dr. Erin has had the privilege of speaking across the country as well as on various podcasts.
She authored a case study in 2011 that was featured in the peer-reviewed Journal of Pediatric, Maternal, and Family Health. The study demonstrated the resolution of Type 2 diabetes in a patient after implementing the 5 Essentials.
Dr. Erin is passionate about raising her 4 children, teaching others how to adopt a healthy lifestyle, and being active. She and Dr. Ryan host their own podcast, Win Your Health. After losing her 63-year-old mom to pancreatic cancer, Dr. Erin made it her mission to educate others on the importance of adopting a healthy lifestyle in order to avoid chronic disease.
Meet the Team
Summit Family Chiropractic – Coeur d'Alene, ID
Meet the Team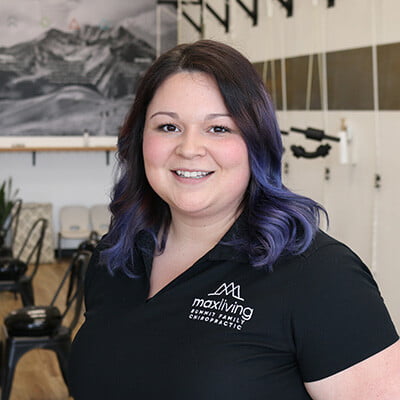 Casey Hooper
Patient Accounts Coordinator & X-ray Tech
Casey serves as the X-ray Tech and Patient Accounts Coordinator. She studied at Whitworth University for biology and pre-med, transferred to the University of Idaho for exercise science and pre-physical therapy, and ultimately found her home here at Summit Family Chiropractic.
She always wanted to work in the health industry, alongside patients to help them find true health. As the lead x-ray tech coordinator of patient accounts, she has been able to dive into her love for anatomy and math, while also being able to work alongside patients throughout their health journey.
Summit Family Chiropractic has not just become her home as an employee but also gave her her life back. Casey struggled with migraines lasting for days at a time, which took away her ability to enjoy even the small things. After a few weeks of care her migraines lessened and soon disappeared. The 5 essentials of Max Living has given Casey a newfound view on health and she is driven to help share her experience and benefits with others.
Outside of the office, she enjoys time with her best friend and husband Dylan and their three very energetic huskies.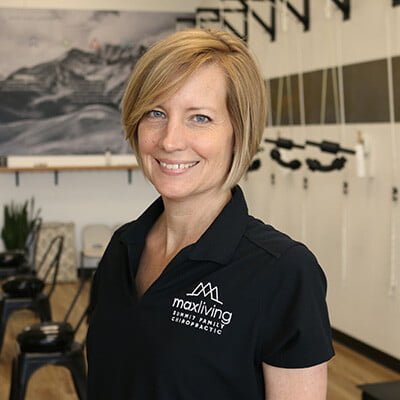 Cece McClintick
Functional Nutritional Therapy
Cece serves as a certified Functional Nutritional Therapy Practitioner and has additional certifications in the areas of digestive health, hormone health and mineral balancing. Cece is a specialized practitioner and performs in-depth assessments to discern a client's bio-individual needs and utilizes nutritional therapy skills along with lifestyle and wellness practices to restore balance and functionality in the body.
Cece joined the Summit Team 2 years ago, and helps patients integrate the 5 Essentials of MaxLiving into their life, while also offering customized, holistic nutrition coaching to help those in our community reach their health goals and address current health issues. Her time outside of the clinic is focused on her husband, three children, and four-legged fur baby (dog) with a passion for enjoying the outdoors and college football.
Dr. Tanner Klein
Associate Doctor of Chiropractic
Grew up in Western Washington the youngest of four. After graduating from high school in 2010 he enlisted in the Navy and served for 6 years in the Special Warfare community as a Navy Diver. While deployed Dr. Tanner ended up with several injuries that lead him to pursing and learning about ways to heal himself naturally instead of relying on the drugs and surgeries and that is when he discovered Chiropractic.
He completed his doctorate in Chiropractic at parker university in Dallas, Texas. He specializes in Spinal Correction and Functional Movement Rehabilitation. He enjoys helping patients realize higher levels of health allowing them to fully participate in all aspects of their lives.
Outside of the clinic Dr. Tanner spends as much time as possible in nature of Northern Idaho with his wife Candace, two boys Oakley and Easton and golden retriever Remington.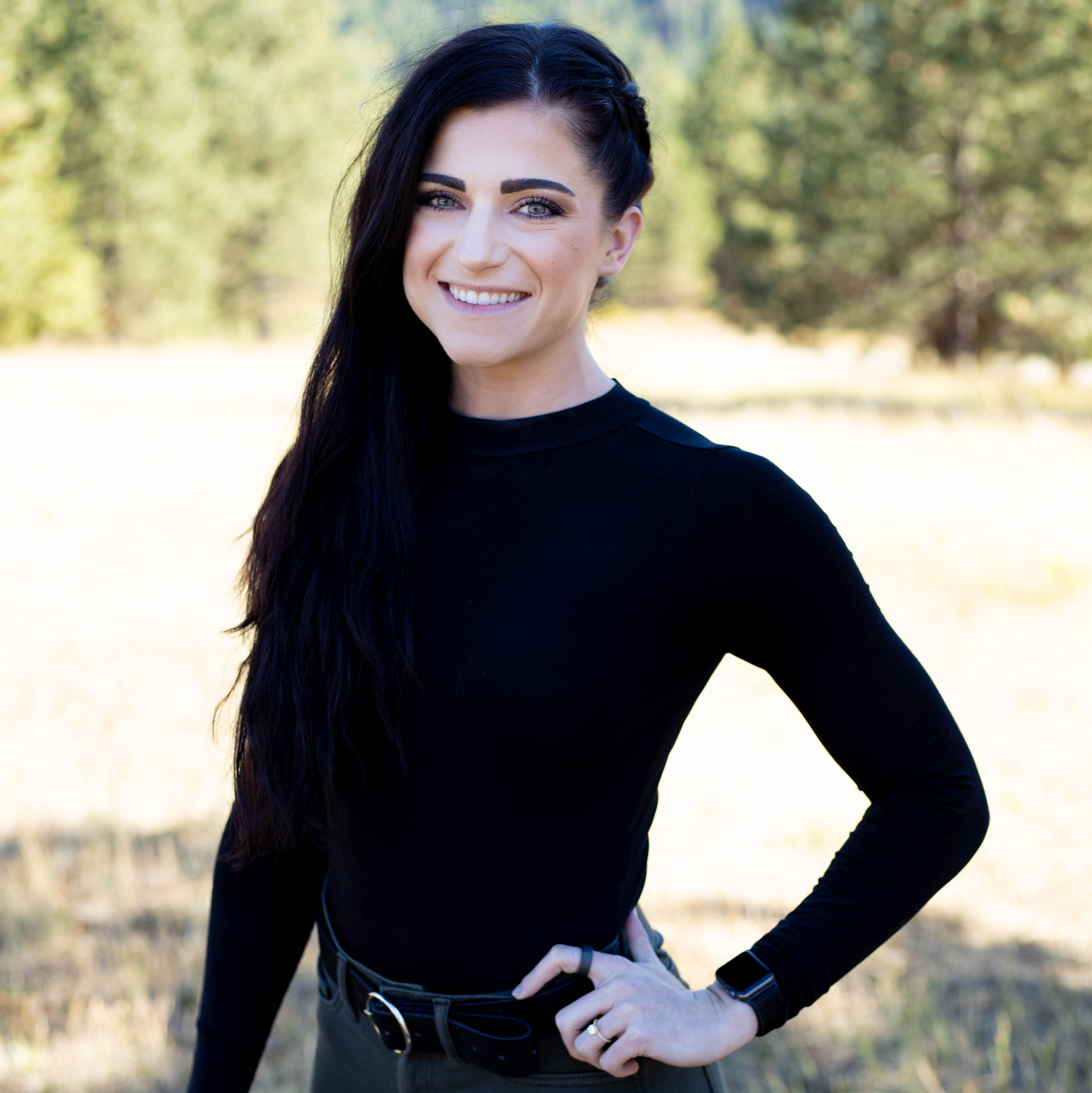 Dr. Sienna Struthers
Associate Doctor of Chiropractic
Dr. Sienna attended Eastern Washington University where she earned her bachelors in Human Biology. She then went to the University of Western States where she earned a doctorate degree in Chiropractic and a master's degree in Sports Medicine.
Dr. Sienna enjoys being a part of the Summit Family because she loves educating patients on how to take responsibility for their health so that they can be the best possible versions of themselves for years to come. She also has a strong passion for women's health and empowering them to feel strong and confident in their bodies at every phase of life.
In her free time, Dr. Sienna enjoys working out with her fiancé, Dr. J, trying new restaurants (both locally and while traveling) and spending time with their two dogs, Freya and Topper.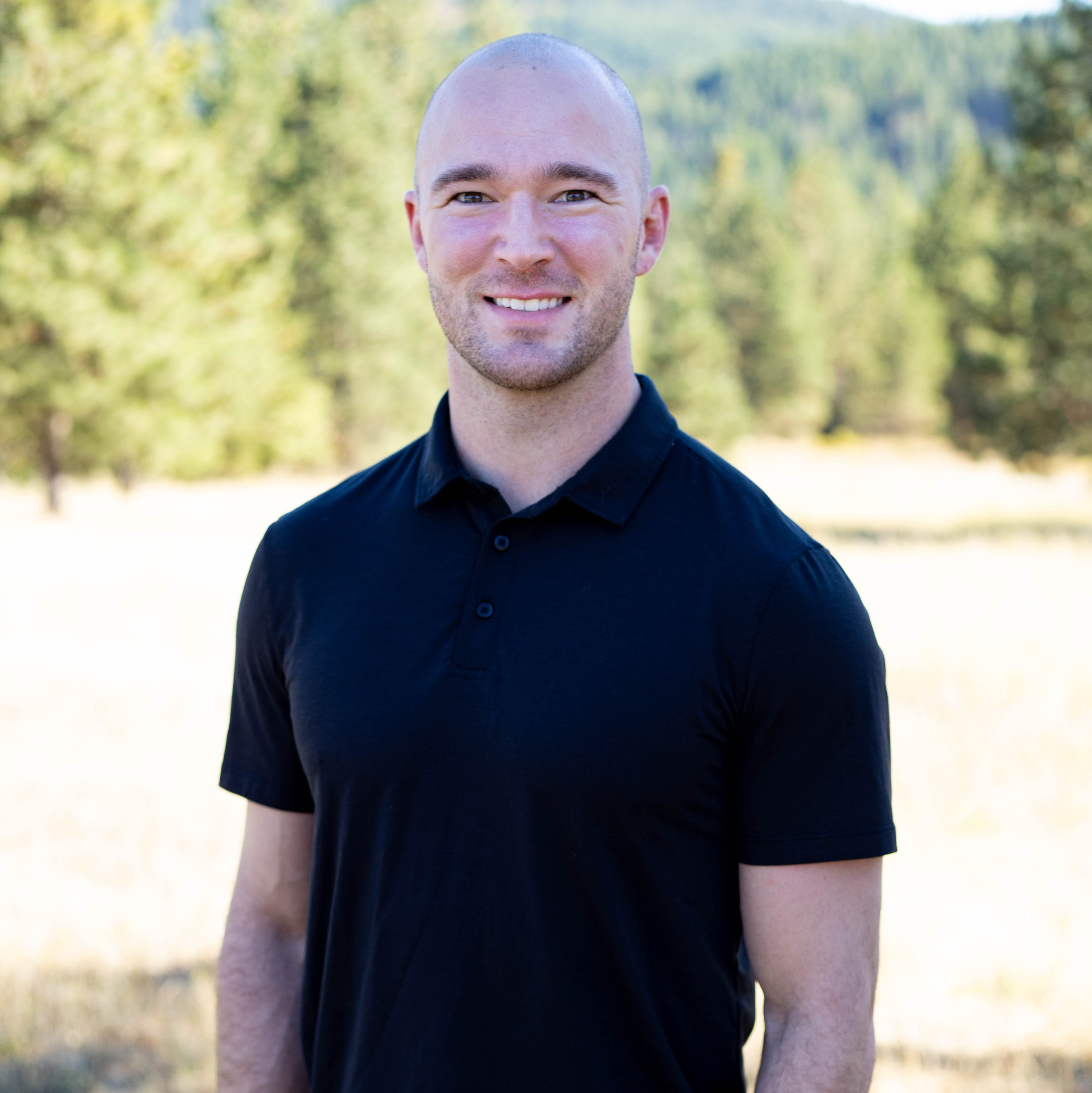 Dr. Jonathan Olson
Associate Doctor of Chiropractic
Dr. Jonathan Olson "J" is a Helena native who grew up enjoying all the activities Montana had to offer. At 6 years old J started competing in wrestling which laid a foundation for his love of athletics. In high school he competed in soccer, wrestling, and track. During this time, he went to his first chiropractic appointment. He noticed quickly how much the spine and posture played into his athletic performance. After graduating from Capital High in 2011 he studied Exercise Science at MSU, and his interest in human performance and biomechanics grew.
After being inspired to pursue chiropractic, Dr. Jonathan earned his doctorate from the University of Western States in Portland, OR. Immediately following graduation, he spent a week at the Ideal Spine Center gaining a certification in Clinical Biomechanics of Posture (CBP). He plans to attend the advanced certification next summer followed by a diplomate in clinical biomechanics. Currently, he is working on a post-doc through the University of Pittsburgh Medical Center to become a Primary Spine Clinician. His passion is movement, stability, and posture. He believes everyone should be able to move and stay strong as long as they live. It's this focus on longevity that drives his desire to treat patients with everything in his tool belt.
You can find Dr. J skiing, working out, trying new restaurants and hiking with his fiancé Dr. Sienna along with their husky Freya and mini-maltese Topper.
Reviews
This clinic is owned and operated by Summit Family Chiropractic, a MaxLiving
Health Center