Reisinger Family Chiropractic
We believe that being a MaxLiving chiropractor is more than someone who just helps people feel healthy. Through high-quality chiropractic and corrective care, combined with the 5 Essentials™, we're here to empower patients with both knowledge and healing. Trust that your health is in expert hands.
NEW PATIENT
SPECIAL
FREE PHONE CONSULTATION
Hours of Operation
Monday:

Closed

Tuesday:

11:00 am – 1:45 pm

Wednesday:

8:00 am – 9:45 am
3:00 pm – 4:30 pm

Thursday:

11:00 am – 12:45 pm

Friday:

8:00 am – 10:15 am

Saturday:

By Appointment Only

Sunday:

Closed
About
Reisinger Family Chiropracitc – Atlanta, GA
Meet The Team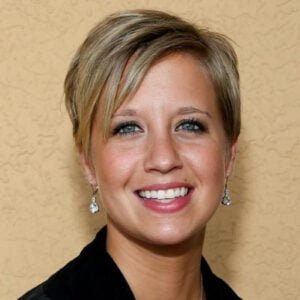 Dr. Alana Reisinger, D.C.
Doctor of Chiropractic
Dr. Alana Reisinger is from Wheeling, West Virginia. She earned at dual bachelor's degree in athletic training and exercise physiology from West Virginia University. Dr. Reisinger has always been drawn to helping people reach their full potential, which led her to Life University in Marietta, Ga. While at Life, she earned her Doctorate of Chiropractic with honors. She has received advanced certifications in spinal correction, nutrition, fitness, pediatrics, and pregnancy care.
In addition to running a rapidly growing health center locally, Dr. Alana's passion to serve people throughout the community has blessed her in ways she donates her time to help churches incorporate comprehensive wellness programs, teaching them the law's to health and healing as well as teaching these programs to corporations, schools, sports, teams and organizations.
Dr. Alana suffered from chronic sinus infections and allergies most of her life. Those medical conditions led to more serious health issues such a chronic digestive problems. The 5 Essentials of health, which she now teaches to her patients, transformed her life.
Dr. Alana is passionate about her work! She is looking forward to caring for you and your entire family. Whether you are a high-level athlete trying to optimize performance or just trying to regain the health you once had, she is committed to helping you reach your health goals. She is dedicated to seeing the greater Atlanta community reach its maximum health potential.
Blog
Reviews
This clinic is owned and operated by Reisinger Family Chiropractic, a MaxLiving
Health Center