Mountain Valley Family Chiropractic
Our Vision: To be the epicenter for families to be empowered through hope, health, and healing for their lifetime.

Our Mission: Mountain Valley Family Chiropractic strives to develop and be leaders in the community by sharing the unwavering truth of health through the 5 essentials.
NEW PATIENT
SPECIAL
Free Phone Consultation
Hours of Operation
Monday:

8:30 am – 10:45 am
3:30 pm – 6:15 pm

Tuesday:

3:30 pm – 6:00 pm

Wednesday:

8:30 am – 10:45 am
3:30 pm – 6:15 pm

Thursday:

3:30 pm – 6:00 pm

Friday:

8:30 am – 10:45 am

Saturday:

Closed

Sunday:

Closed
About
Mountain Valley Family Chiropractic – Fort Collins, CO
5 Essentials
Your spine is your body's central information highway. When your spine is properly aligned it aids in maximizing nerve supply which supports your whole body including your immune system, your circulatory system, and your nervous system. This is why chiropractic care is so important, and healthy components of health and wellness at Mountain Valley Family Chiropractic.
Some more healthy components are:
Nutrition – Proper nutrition and supplementation can nourish your body, help you maintain your ideal weight, and improve your muscle to fat ratio. Our Fort Collins chiropractors offer nutritional assessment and counseling and help you to plan a strategy to improve your diet to your well-being.
Oxygen and exercise – Developing the habit of exercise will help your body to increase its oxygen levels which can improve your ability to fight infection and your energy level.
Minimize Toxins – Minimizing exposure and clearing the toxins from your body resets your body's natural balance and allows it to function at its fullest potential. This starts with guidance on the lifestyle choices needed to reduce the toxins entering your system.
Mindset – Our Fort Collins and Colorado chiropractors can help you to develop a proper mindset, that will ultimately influence your success. Problems like, trauma, stress, and poor sleep habits can have a direct impact on your health. We take the time to understand your challenges and can create a plan that works to improve healthy brain function and emotional wellness.
The team of Chiropractic Experts at Mountain Valley Family Chiropractic work with patients of all ages. Certified in the Webster Technique, expecting moms can turn to the Fort Collins Practice for care that specifically targets the lower back.
The Webster Technique can help make a difference in pregnancy and birth by optimizing normal physiological function.
Meet The Team
Meet The Team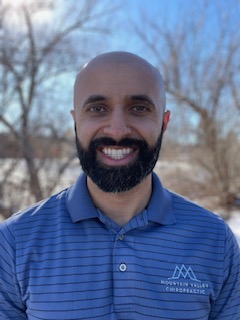 Dr. Ronil Pala, D.C.
Doctor of Chiropractic
Life Chiropractic College West
Dr. Ronil Pala is a part of a global network of doctors that are at the forefront of healthcare. He serves on the USA Sports Performance Council. He has received advanced certifications in spinal correction, nutrition, and fitness. Dr. Ronil has a heart for serving people throughout the community. He donates his time to help churches incorporate comprehensive wellness programs, teaching them God's laws of health and healing. He has delivered these programs to corporations, schools, sports teams, and organizations as well.
Dr. Ronil found his passion when numerous members of his family were struck with sickness, disease, and early death, which prompted him to ask the tough questions about health and how the human body works. While exploring options in healthcare, the principles of MaxLiving stood out from the rest: to find the cause of health problems rather then just treat the symptoms, remove the interference, and maximize potential.
Dr. Ronil attended Life Chiropractic College West in Hayward, CA and graduated with Gold Medal honors. Since then he has had the privilege of working alongside some of the most distinguished and renowned chiropractors in North America, including training in some of the largest chiropractic practices in the country. He enjoys sports, outdoors, working out and is actively involved in the community.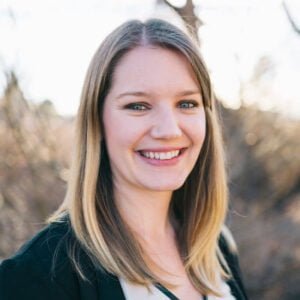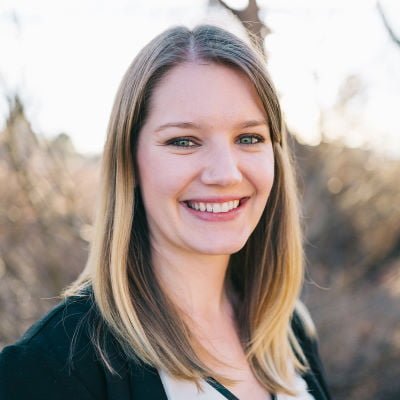 Dr. Simone Pala, D.C.
Doctor of Chiropractic
Life Chiropractic College West
Dr. Simone Pala is a MaxLiving Chiropractor that is committed to empowering individuals in her community to take charge of their health so that they may experience incredible vitality and well-being. She is on a mission to change the way people view and approach their health care decisions through implementation of the 5 Essentials. Dr. Simone has a soft spot for children and is extremely passionate about reaching out to families and equipping them with the tools to raise a healthy generation that is free from unnecessary sickness and disease.
Dr. Simone grew up in Minnesota and is where she was first introduced to MaxLiving. Through MaxLiving corrective care spinal adjustments Dr. Simone overcome chronic headaches, migraines, and low back pain. She was also able to see her parents experience true health. Her father no longer needed to carry ibuprofen wherever he went. And her mom was able to combat the symptoms of Multiple Sclerosis, and is no longer on any medication. This was a true testament of how amazing God designed our bodies. When you get to the root cause of your health problems and remove the interference the body is able to do what it was designed to do—HEAL! This is what spurred Dr. Simone to change career paths from Medical School to head to Chiropractic School.
Dr. Simone completed her undergraduate degree at University of Wisconsin- La Crosse majoring in biochemistry, and a minor in psychology. She continued onto Life Chiropractic College West in Hayward, CA to receive her Doctorate of Chiropractic. Where she graduated with academic honors, clinical honors, and the clinic excellence award; which is the highest clinical award given. Upon graduating, Dr. Simone gained countless hours of experience through her training endeavors in two of the largest chiropractic clinics in the country. Also, through additional training with the International Chiropractic Pediatric Association she has become certified in the Webster technique to better serve pregnant moms and newborns. Dr. Simone has volunteered her time in multiple communities serving with various non-profit organizations; including a chiropractic service trip to the Dominican Republic and Haiti. She will continue her service and outreach in Fort Collins, CO through community health outreach, fundraisers to directly benefit local organizations, and speaking engagements for schools, businesses, and churches.
When Dr. Simone is not serving her patients, or speaking in the community, she is enjoying the beautiful outdoors. During the summer you can find her out hiking, and during the winter you will find her racing her husband, Dr. Pala, down the ski hill. She enjoys a challenging workout just as much as a relaxing day playing board games. Dr. Simone loves to bake healthy desserts and can be easily persuaded with a plate of freshly baked MaxLiving cookies! She has a heart to serve and is grateful for the opportunity to be a part of such an amazing community here in Fort Collins. Dr. Simone is whole-heartedly committed to radically improving the health of her community so that the families of Fort Collins can live life to their full potential without fear of limitation.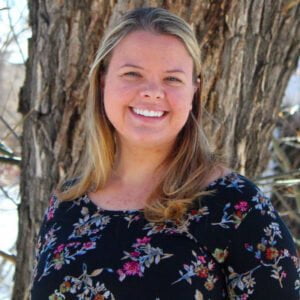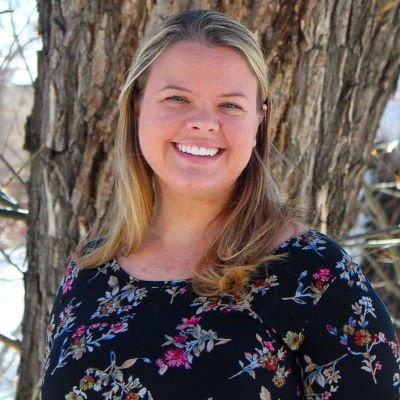 Carly
Office Manager
Carly grew up in Centennial, CO where she was raised in a natural healing and health minded household. She graduated from CSU with a degree in Human Development and Family Studies, specializing in infant and early childhood development. After graduation, she moved back to the Denver metro area to manage a Kumon learning center. While there, she also put her passion for animals to good use and started dog training.
Outside of the office, Carly and her husband Chris enjoy exploring local hiking trails, camping, and spending time with their fur children and family. Carly also enjoys swimming, reading, anything Disney, crafting, and puzzles. She has a hunger for knowledge and is always looking to learn something new! She makes it her daily mission to make a positive impact in the lives of others and sees her faith, family and her friends as her highest priorities.
Carly is very excited to be a part of the Mountain Valley family! She has a soft spot for kids and animals, so this family-oriented office is a wonderful place for her! She looks forward to helping our practice members and seeing them live healthy lives.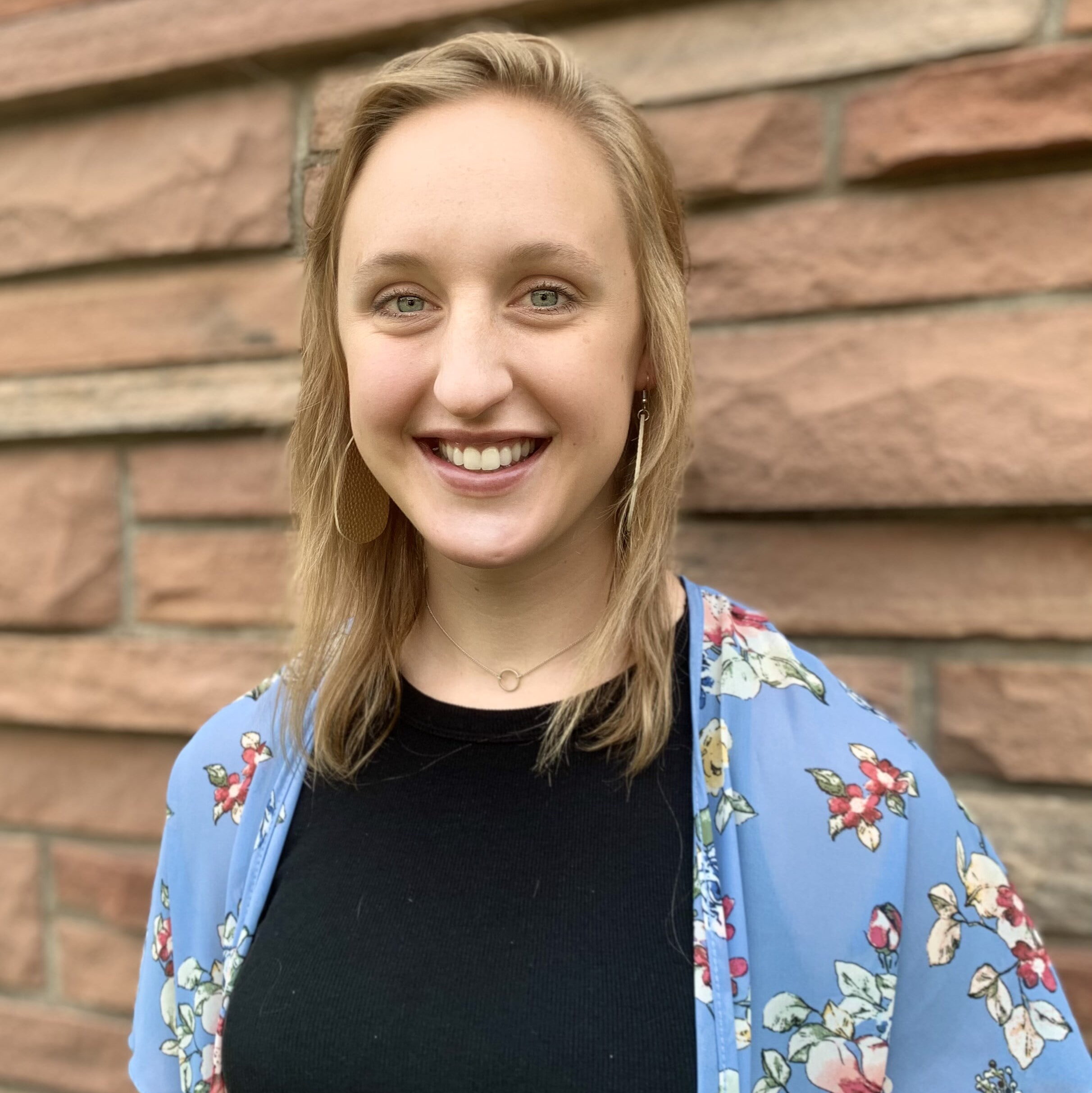 Hannah
Patient Care Coordinator
Hannah was born and raised in Nebraska and moved out to Colorado to pursue a Health and Exercise Science Degree at CSU where she was a part of the Women's basketball team. After graduation, she traveled abroad for a year to Southern Africa gaining new perspectives from other cultures. Since then, Hannah has worked with children of all ages in the schools, coaching basketball and in home care.
The outdoors are where Hannah finds joy and solitude. From hiking, backpacking, and camping and anything else that brings an adventure! She finds joy in reading and spending quality time with the people she loves. She greatly values relationships, first and foremost her faith, family and friends. Hannah wants to make a positive impact to everyone around her and to encourage others to live to their fullest potential!
Hannah is very excited to be a part of the Mountain Valley family! She loves pursuing more knowledge and wants to see practice members grow and heal to their potential. Hannah is looking forward to hearing your story!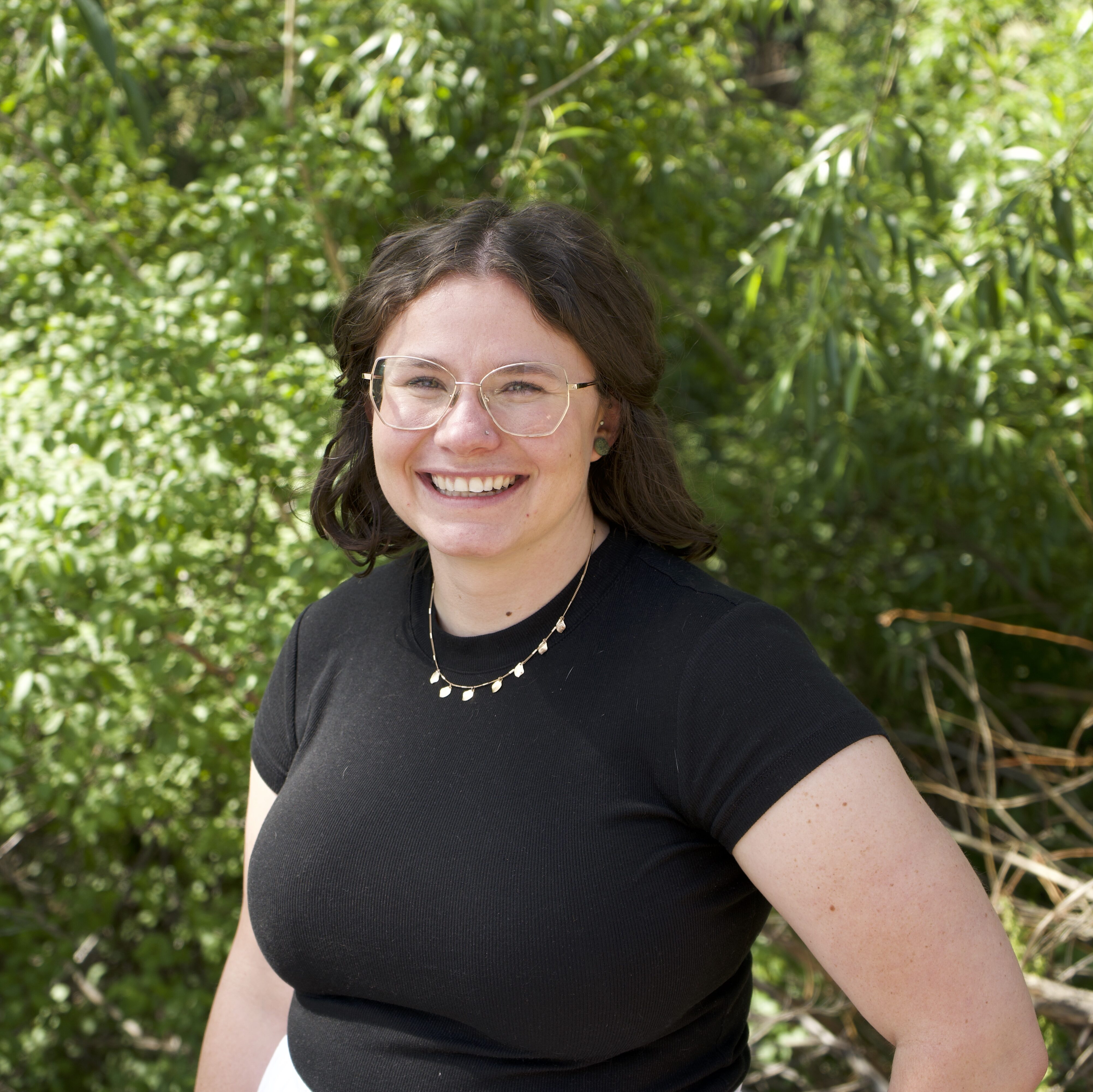 Taylor
Patient Care Coordinator
Taylor was born in Colorado Springs and moved to Arizona, Oregon, and Virginia with her parents when she was younger. She finally settled in Northern Colorado in 2008. During her senior year in High School, she obtained her CNA license and began working with patients who had cognitive impairments in a Memory Care facility in Loveland. After five years, she transitioned into working with children at a Child Development Center here in Fort Collins for over four years.
Taylor enjoys spending time with her family that includes her five brothers! She treasures her time with her friends while making fond memories! She loves obtaining new experiences from exploring new places to new recipes to various artistic hobbies. She has a huge passion for children and loves pouring into the children in her community by being a positive impact on families and volunteering with the Children's Ministry in her church. Taylor strives to impact all those around in the most positive and joyful way and sees her faith, family, and friends are the top priorities in her life.
Taylor is very excited to be a part of the Mountain Valley Family! She loves pursuing truth through knowledge and seeks to partner alongside our practice members in watching them also discover the truth to health. Taylor looks forward to meeting you and being a part of your health journey.
Reviews
This clinic is owned and operated by Mountain Valley Chiropractic, a MaxLiving
Health Center