Discover Chiropractic
We believe that being a MaxLiving chiropractor is more than someone who just helps people feel healthy. Through high-quality chiropractic and corrective care, combined with the 5 Essentials™, we're here to empower patients with both knowledge and healing. Trust that your health is in expert hands.
Adult Patient Paperwork
Pediatric Patient Paperwork
Personal Injury Paperwork
$111
NEW PATIENT
SPECIAL
EXAM & X-RAY
Hours of Operation
Monday:

7:30 am – 9:45 am 2:45 pm – 5:45 pm

Tuesday:

2:45 pm – 5:45 pm

Wednesday:

7:30 am – 9:45 am 2:45 pm – 5:45 pm

Thursday:

2:45 pm – 5:45 pm

Friday:

7:30 am – 9:45 am

Saturday:

Closed

Sunday:

Closed
About
Discover Chiropractic – San Jose, CA
Meet The Team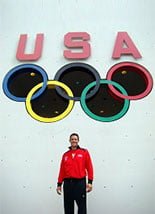 Dr. T.J. Osborne, D.C., D.A.A.S.P.
Chiropractor
Dr. T.J. Osborne has dedicated his life to educating and informing the public about achieving maximum health in national publications such as Time Magazine, by appearing on television, lecturing nationwide and treating hundreds of thousands of patients. With almost 2 decades in practice and an abundance of experience, Dr. Osborne directs Discover Chiropractic: A Center For Maximized Living. At Discover Chiropractic we have implemented a system of care that has helped our patients achieve phenomenal results in recovering their health, even where other systems have failed. It's what we do different that helps our patients achieve amazing results. We apply the latest state-of-the-art research and technology in spinal and nerve system research, postural regeneration, and the other 4 Essentials of Maximized Living in order to reverse the aging process of your spine and regenerate your health & vitality!
Dr. Osborne has been developing and implementing wellness programs since 1989. In the last 23 years he has implemented hundreds of wellness program in over 30 Fortune 500 Companies, 12 Municipalities, 3 State governments and the United States Navy. He is currently a member of the Wellness Advisory Council and is serving as advisor to the United States Judo, Wrestling and Weightlifting Teams in preparation for the 2012 Olympics.
Dr. Osborne's Qualifications:
Doctor of Chiropractic Palmer College of Chiropractic
Diplomat American Academy Spine Physicians
Diplomat National Board Chiropractic Examiners
State of California Qualified Medical Evaluator
Certified California Workers Compensation and Disability Evaluation
Advanced Certification Spinal & Skeletal Radiology
Certified Spine Physician
Certified Maximized Living Mentor
Named One of America's Top Family Practice Chiropractors by Consumer Research Council
Former Faculty – Department of Practice, Palmer College of Chiropractic
Member & Past Board Member of California Chiropractic Association
Member & Past Board Member of Santa Clara Chiropractic Society
Member Board of Governors' World Chiropractic Association
Senior Ergonomic Consultant California Health Consultants
Member American College Of Sports Medicine
Member American Chiropractic Association
Member ACA Council On Occupational Health & Safety
Author of the SAVE-A-BACK and ERGO Office Injury Prevention Programs
Past President Santa Clara Chiropractic Society
1999 Santa Clara County Doctor of The Year
1997 Santa Clara County New Doctor of The Year
1995 California Chiropractic Association Student of The Century
1994 California Chiropractic Association Student of The Year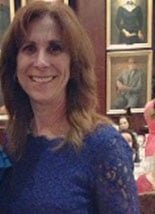 SUSAN
FINANCIAL COORDINATOR
I started Chiropractic care in 1993 when I was pregnant with my 2nd child. After suffering with headaches during my first pregnancy, I decided to try something new. After my first adjustment, my morning sickness went away, and after just a few more I was headache free. The rest of my pregnancy was a breeze compared to my first one including a quick and easy delivery. Now, my whole family and I are chiropractic people for life!
About Our Practice
Dr. Osborne utilizes Vibration Therapy and Spinal Decompression to treat his patients. Specializing in Sports Injuries and patients suffering from Headaches and Migraines.
Unlike traditional medicinal practices, chiropractic care focuses on treating the root problem. The goal at Discover Chiropractic in San Jose, CA is to improve your health by preventing health problems like pain, illness, and disease. Chiropractic care can help those looking to improve their overall health, or for those in chronic pain. Chiropractic care's unique practice reduces pain or any other health condition, like back and neck pain, and so many more.
Services
Sports Injuries
Discover how chiropractic care can help you with the pain from your sports injuries for athletes of all levels. Dr. TJ Osborne has worked with athletes for decades in the San Jose, CA area.
No matter what type of athlete you may be, the gym rat, weekend warrior, marathon runner, an injury is, unfortunately, bound to happen at some time and could set you back from your physical activity. Just how does chiropractic care help heal these sports injuries? Dr. Osborne will first assess your injury; neck, back, and joints to determine what may be out of alignment.
Vibration Therapy
Vibration therapy helps the entire body, not just targeted areas. If you are struggling with range of motion due to an injury, vibration therapy can be used to help stimulate the healing process by reducing pain and increasing circulation.
This therapy helps the muscles contract and relax, helps aid in blood and nerve circulation, and increases muscle strength.
Spinal Decompression
For those living in chronic back pain, spinal decompression can help alleviate your discomfort. Depending on the severity of your condition, and the location of your pain, Dr. Osborne will assess if spinal decompression is right for you. There are certain conditions that spinal decompression best helps such as Sciatica, Neck Pain, and Disc and Nerve Issues.
During your spinal decompression appointment, your back and spine is essentially stretched and manipulated to get back to its normal alignment. Your vertebrae and spine are able to find space once again eliminating pain. Your discs are no longer stressed and you find a range of motion and energy once again.
Headaches and Migraines
If you are someone who has suffered from headaches or chronic migraines, you know how debilitating and life hindering they can be. Discover Chiropractic has many natural treatments to alleviate your pain as well as find the root problem and thus finds the best treatment for you.
Dr. Osborne is able to pinpoint the severity of your pain and locate its root connection, like lifestyle habits, diet, and sleep patterns. Under his chiropractic care, spinal adjustments help to reduce the pain and help the body to properly function.
To experience life-improving chiropractic care, simply give Discover Chiropractic a ring to schedule your chiropractic appointment. The San Jose chiropractic staff can't wait to help you!
Blog
Reviews
This clinic is owned and operated by Discover Chiropractic, a MaxLiving
Health Center