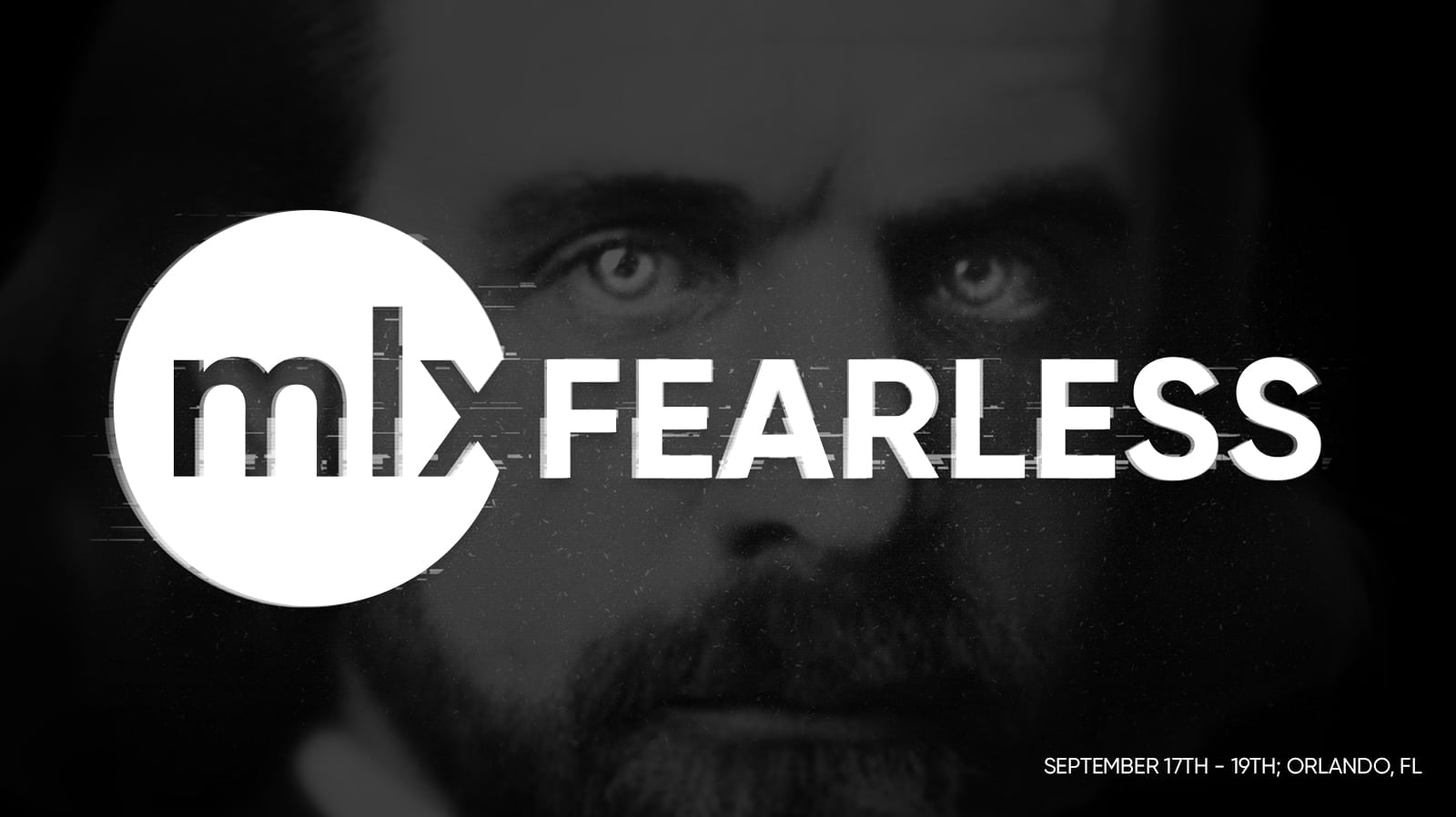 Orlando, FL
Are you ready for MLX Fearless?! Join Dr. Billy DeMoss, Dr. Nick Wilson, Dr. Erin Zovath, your chiropractic colleagues, and a surprise guest for a once-in-a-lifetime weekend of empowerment and truth through principle. This is your chance to be at the core of the principled chiropractor movement that will restore faith and wellness during this time of fear. Revitalize your practice and your own principled approach to chiropractic and wellness through informative sessions, mindful practices, and networking with leaders in the chiropractic and holistic health community.
At MLX Fearless, you will learn key skills for patient retention and how to spread the message of the lifelong benefits of chiropractic care. You will have the opportunity to hear the renowned Dr. Billy DeMoss, Dr. Nick Wilson, and Dr. Erin Zovath speak about their success in spreading the message of chiropractic. Plus, we will drive forward the conversation about the current state of health and fear today and discuss how to turn our patients from fearful individuals into warriors of wellness.
Our mission of health is more essential now than ever before. This is your opportunity to take control in a time of chaos and isolation, spreading the message of true wellness with the help of MaxLiving's principled approach and resources for our doctors, students, and patients.
Join us at MLX Fearless Virtual to engage in the principle of chiropractic and overall health. This is an opportunity to learn how to become the authority figure destined to restore faith back into your community.
To register for this virtual event, go to https://go.maxliving.com/chiropractic-webinar/
If you are interested in joining the MaxLiving network or in MaxLiving wholesale product opportunities, contact Emily Pugh-Oliver, MaxLiving Doctor Sales Associate, at emily.oliver@maxliving.com.
For press information and media resources, please contact Ray Leake, MaxLiving, at (321) 939-3060, or ray.leake@maxliving.com
_______________________________________
MaxLiving is a natural healthcare organization founded on five core principles of wellness. The 5 Essentials™ is a natural and effective way to maximize your health by integrating core chiropractic, mindset, nutrition, exercise and oxygen, and minimizing toxin exposure. Our vision of chiropractic and holistic healthcare is recognized through a group of chiropractor partners and practices. MaxLiving exists to transform lives by providing educational seminars, coaching programs, franchise opportunities, and nutritional products and services. We want to educate about the power of chiropractic care and empower people to live a healthy, balanced lifestyle.