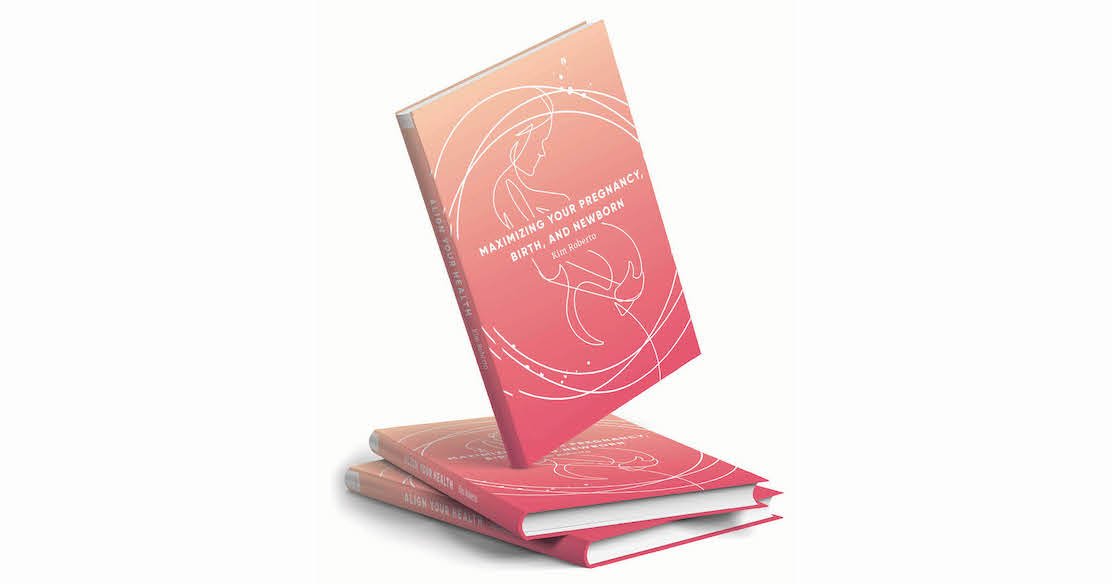 Are you ready for the launch of the next book in the Align Your Health Series? On Friday, MaxLiving will officially announce the upcoming release of Kim Roberto's Align Your Health: Maximizing Your Pregnancy, Birth, and Newborn. This is the opportunity to learn about the book, which delves into the pregnancy process from prenatal to postpartum from a natural perspective. The work provides advice on nutrition, resources for natural natal care, and chiropractic, all through the lens of the 5 Essentials®.
A part of MLX Fearless, this announcement falls in line with our mission: turning patients into warriors. In Roberto's book, she tackles the unhealthy perspective of pregnancy as an illness rather than a natural process and works to rewrite the narrative to empower families to embrace the natural capability of the body throughout pregnancy and birth. Don't miss your chance to learn about the newest literature in the MaxLiving library!
If you are interested in purchasing Align Your Health: Maximizing Your Pregnancy, Birth, and Newborns, please click here to pre-order: https://store.maxliving.com/products/align-your-health-maximizing-your-pregnancy-delivery-and-newborn
If you are interested in joining the MaxLiving network or in MaxLiving wholesale product opportunities, contact Emily Pugh-Oliver, MaxLiving Doctor Sales Associate, at emily.oliver@maxliving.com.
For press information and media resources, please contact Ray Leake, MaxLiving, at (321) 939-3060, or ray.leake@maxliving.com
_______________________________________
MaxLiving is a natural healthcare organization founded on five core principles of wellness. The 5 Essentials™ is a natural and effective way to maximize your health by integrating core chiropractic, mindset, nutrition, exercise and oxygen, and minimizing toxin exposure. Our vision of chiropractic and holistic healthcare is recognized through a group of chiropractor partners and practices. MaxLiving exists to transform lives by providing educational seminars, coaching programs, franchise opportunities, and nutritional products and services. We want to educate about the power of chiropractic care and empower people to live a healthy, balanced lifestyle.