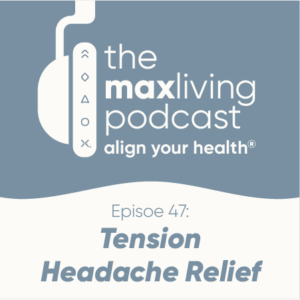 Tension Headache Relief
Want to know the secret for how to get rid of tension headaches? In today's new episode we'll uncover the causes of tension headaches, why some people get headaches and others don't, and how chiropractic can help! 
Available now on Apple Podcasts, Spotify, and more!
Chiropractic Resources
For additional holistic health content, follow us on Instagram @maxlivingofficial and Facebook @maxliving.