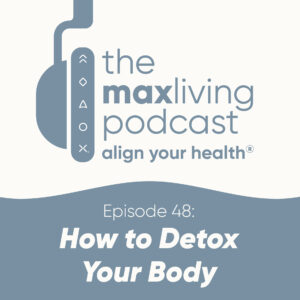 How to Detox Your Body
Toxins are everywhere – the air you breathe, food you eat, and products you use, causing damage to your health. Listen as guest Dr. Marc Surprenant explains how to detox your body and learn how he completed a detox to not only lose weight, but also recover from a brown recluse spider bite.
Available now on Apple Podcasts, Spotify, and more!
Chiropractic Resources
Interested in learning more about detoxification? Find a Detox Workshop near you by heading to maxliving.com/locations to find a doctor.
For additional holistic health content, follow us on Instagram @maxlivingofficial and Facebook @maxliving.