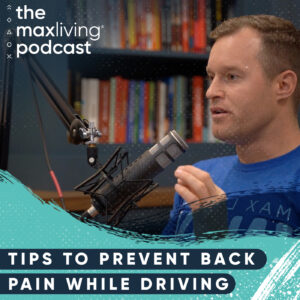 Tips to Prevent Back Pain While Driving
Have you ever stood up after a long car ride and felt stiff or achy? This could be due to your posture and how you sit while driving! Today's new episode of The MaxLiving Podcast will give you tips and tricks for how to drive without putting stress on your spine.
Subscribe today via Apple Podcasts or your favorite podcast app!