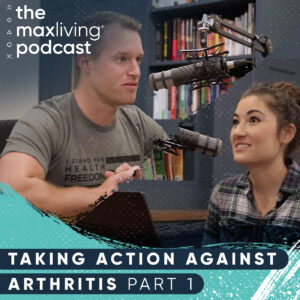 Taking Action Against Arthritis Part 1
Most people who have arthritis think they'll be in pain the rest of their life, but that doesn't have to be the case. The truth is, there are numerous action steps they can take to live pain-free and prevent their arthritis from worsening – it starts with finding the root cause of the arthritis.
Learn more about how changing lifestyle habits can eliminate arthritis pain by listening to this week's new episode of The MaxLiving Podcast!
Submit your questions for Dr. Nick Wilson and Dr. Traci Gross to answer here: https://dr-wilson.com/podcast/
Subscribe today via Apple Podcasts or your favorite podcast app.