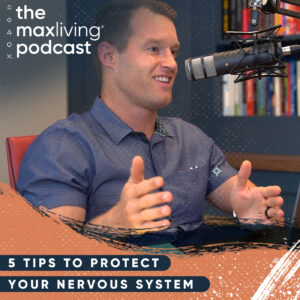 5 Tips to Protect Your Nervous System
Contrary to popular belief, the most important system in the body isn't the cardiovascular system where the heart is – it's actually our nervous system! The nervous system helps all parts of the body communicate with each other so it can function properly. Our everyday actions have a direct impact on the nervous system, therefore it's vital that we take care of it.
Tune in to episode 37 of The MaxLiving Podcast to hear 5 lifestyle tips you can take to protect your nervous system!
Submit your questions for Dr. Nick and Dr. Traci to answer here: https://dr-wilson.com/podcast/