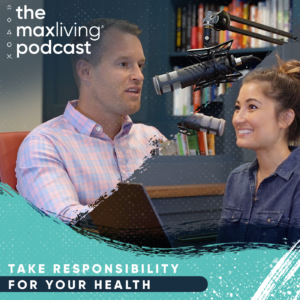 Take Responsibility for Your Health
Have you ever sat and pondered if your insurance company really cares about your health? In this week's episode, Dr. Nick Wilson and Dr. Traci Gross dive deep into health insurance and question if it's the right option for you and your family.
Dr. Traci mentions that according to Medicare guidelines, they do not cover anything which will help prevent disease, promote health, or prolong the quality of life. Unfortunately, most health insurance companies follow these guidelines, which means a lot of people who have health insurance are missing out on the care that could potentially change their life for the better.
Dr. Nick and Dr. Traci bring up that if they were running a health insurance company, they would cover nutrient and toxicity testing, the cost of good quality food, chiropractic care, whole house filtration systems, gym memberships, and more! Contrary to what Medicare offers, these benefits definitely help with disease prevention, promotion of health, and prolonged quality of life. The question is though, why do so many people have health insurance if they don't get these benefits?
Since health insurance is the norm, people who have it usually follow the guidelines and don't ask questions. For example, chiropractic care is rarely covered by insurance, therefore people can be hesitant to receive chiropractic care as a result. What they don't know is, our MaxLiving chiropractors make chiropractic care as affordable as possible in order to help families achieve their optimal health.
Read more about health insurance and chiropractic care here: https://maxliving.com/healthy-articles/health-insurance-and-chiropractic-care/
Health insurance on the other hand can be a lot more expensive. Dr. Nick tells a story of when he went to get an MRI and the cash rate to pay for it was $875, vs. the insurance rate of $2,000.
At the end of the day, you have to make the decision of who you want to be responsible for your health. By taking the time to educate yourself on all of the options rather than just following the crowd, you'll feel better about your decision. Everyone's health situation is different, so follow whatever route you need to go in order to become your healthiest self.
If you're interested in transforming your health for the better, find MaxLiving chiropractic and clinic near you today: https://maxliving.com/locations/?utm_source=wordpress&utm_medium=podcast&utm_campaign=find_a_clinic
Subscribe today via Apple Podcasts or your favorite podcast app.