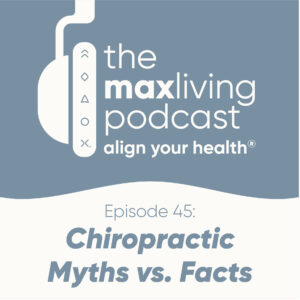 Chiropractic Myths vs. Facts
There's a lot of misinformation about chiropractic, and today we're here to explore some of the most common chiropractic myths and facts. If you're interested in discovering where the cracking sound comes from, finding out if chiropractors only help people with back pain, or exploring how chiropractors differ from medical doctors, tune in today's episode.
Available now on Apple Podcasts, Spotify, and more!
Chiropractic Resources