Taking Control Over Your Own Wellness
Let's set an intention for the next few minutes. By the time you're done reading this, I want you to be anchored to 2 things so deeply that if you imagine your life as a book. There will now become a literal tear in the pages of your life. That tear will separate you from your past and your future. From this moment forward, that tear will catapult you into a new chapter of a fresh book forever changed by your two truths. This is a personal story on how chiropractic care can change lives and help improve health.
Truths About Health
These truths are:
1. Health isn't merely the absence of symptoms. It is the presence of wellness, and which you experience is up to you.
2. YOU are in control of your own health and health outcomes. No one else.
Let me walk you through the moments that led to that realization in my own life.
I met my wife in high school and had no idea that Chiropractic would ultimately be the catalyst of what would bring us together years later. Growing up, I had no idea about Chiropractic and it wasn't on my radar until a debilitating back injury left me utterly crippled at 24 years old. After exhausting the medical options and getting nowhere, I was dragged into a Chiropractic office, and after a few adjustments, my pain was resolved and I began looking into the power of restoring true health through Chiropractic. At that point, I changed career paths from cardiac rehab to pursue my doctorate in Chiropractic, because something about removing interference in the nervous system (which allows the body to heal like it was designed to) made so much sense.
Chiropractic Care Can Make a Difference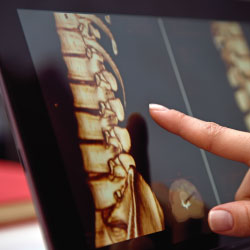 When I dated my wife (then my girlfriend) in college, on the surface she was seemingly "healthy." Yearly physicals all turned up fine and normal, except of course for the common allergy issues, yearly sinus infections, recurrent tonsillitis, and the migraines that were bestowed upon her at an early age with the adage that they "run in the family" and "it's hormones," and therefore was a permanent and unavoidable part of her life.
We often joke now that if you knew my wife before she learned about Chiropractic care, you'll need to meet her again…because with all jokes aside, there is a stark difference in Courtney, BC ("before Chiropractic") and Courtney, AD ("after discovery").
The Courtney I knew back then was considered "healthy" but was constantly sick, depressed, and having chronic migraines daily.
It was baffling then that no doctor or specialist could ever figure out where the migraines were stemming from or why they had started to persist through all the latest trial medications. Her growing list of common health issues was being managed from one sickness to the next, a lot like placing tape over holes in a leaky dam. I watched back then as the stream of sickness took a toll on her day in and day out. To be truthful, it took a huge toll on me as well. It was hard to be around her, and much of our past was spent arguing and just generally being miserable together.
The time finally came for us to throw in the towel on our relentless cycle of suffering, and life moved us apart for a few years. I began attending Chiropractic college, where I learned about the importance of the nervous system. I sat there being taught how misalignment in the spine can create tension and dis-ease all over the body. [1]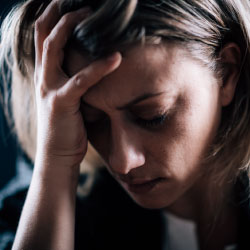 I was shown that subluxation may create symptoms in the form of migraines and a lightbulb went off. [2] Instantly I snapped back to those days when Courtney, BC would experience week-long excruciating episodes. She would almost always insist that I apply a massive amount of pressure on the back of her neck next to her skull…the area I now know as the top bone in her spine, the Atlas. Neither of us knew then the absolute importance of those moments and the link to what it meant in terms of why she was suffering weekly with debilitating pain.
I reached out to her, and It took a few years of convincing her from afar to trust that a chiropractic adjustment was necessary. I don't blame her. Courtney had been through the wringer with treatments and ongoing illness and was frightened and nervous to allow anyone near her neck. I kept telling her to just go and see what happens.
One thing that hasn't changed about her is her stubborn nature, but after a while, when her neck hurt all the time and it had finally gotten bad enough, she entrusted me with that pinnacle moment. After that first adjustment and the release of interference on her nerves, healing was allowed to begin in her body for the first time in over 20 years.
Regular Adjustments Helped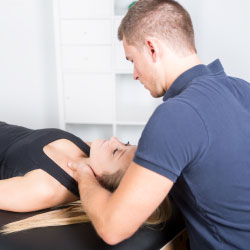 I started adjusting her regularly, and I began seeing a whole new person emerge. No longer was she angry every morning or so quick to become upset like I had seen time and time again in our younger years. She started having good days several times a week without any symptoms, and no longer needed to be stuck in a dark room with a bucket near the bed. Slowly, the tension in her neck started to relax and her nervous system began to emerge from a high-stress response to one of healing in a rest. From my perspective, all I was doing was finding the subluxation and removing the interference… but from her perspective, I was restoring her life, one adjustment at a time.
MaxLiving Chiropractic Corrective Care
It was just a few months into her adjustments when we found MaxLiving and discovered another layer to chiropractic through corrective care. After taking X-Rays of her spine and seeing how tipped and twisted her Atlas was, it was no wonder the medications never worked and answers were never found.
No one had ever gotten to the true cause of where the interference was coming from, or take the time to explain that she had control of her own health. I sat next to her and watched as she had a big choice to make… the cause of the migraines was in her spine, and the lifestyle she had lived so far created the health she had, or lack thereof. She told me that if everything she was doing up until this moment had created disease, illness, and toxicity, then she needed to do something drastically different if she stood a chance at another outcome.
Core Chiropractic: Hope and Healing
On October 15, 2015 she took the book of her life, ripped herself from those old pages, and here we are 5 years later, writing a new story of hope and healing. The 5 Essentials® were presented as the next step in restoring her health, and I watched as she dove straight in. Not only did she start corrective adjustments, but she immediately started following the MaxLiving Advanced Plan, purging our pantry of all things known to cause toxicity. We began implementing the rest of the Essentials and ditched toxic personal care products and cleaners, began detoxing monthly, and ultimately reprogrammed what it meant for us to strive for health.
She had spent years unknowingly thinking health meant that if you feel fine you are fine, just living from symptom to symptom and patching them up as best she could. In an instant, it became clear that there was another approach to health, and that was to take massive action and create a life of vitality through Chiropractic and the 5 Essentials. It was truly the end of being a victim to the circumstances of her health and it became the beginning of our incredible journey thus far.
In a few short months, her health dramatically changed for the better, and it has continued to improve over the years. Courtney, AD will tell you that there is a HUGE choice that every person gets to make when it comes to their health. The difference lies within the 2 truths that started this article:
What's Your Health Baseline?
Do you base your health on how you feel? Or are you actively striving to live vitally in full health with each choice you make?
Do you believe you have control over your own health?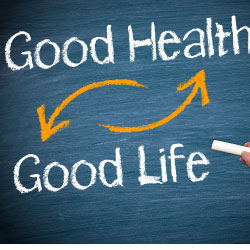 We are bombarded daily with patients who are desperately seeking help for their symptoms to go away. And while we love nothing more than hearing at your next adjustment that the pain has dissipated because you are a natural-born healing machine…we desire even more than that for each and every one of you.
We desire for a true transformation to happen in your mindset surrounding the pursuit of health. You are the leading character in the story of your life, and if you haven't already begun creating a new chapter when it comes to your health story, now is the time. If you're still unsure how you could possibly pursue true health, it's simple.
Through the 5 Essentials®. Period. The end.
It may sound too simple, but truthfully, when it comes to health and taking ownership over your life, the 5 Essentials are a crucial roadmap and the absolute best place to start. Just ask my wife!
Find out more about the 5 Essentials®: https://maxliving.com/five-essentials/
Make an appointment with a MaxLiving Chiropractor and start your health journey: https://maxliving.com/locations/
References
[1] https://scienceblogs.com/insolence/2013/03/19/disease-dis-ease-whats-the-difference
[2] https://www.webmd.com/migraines-headaches/news/20161011/for-migraine-sufferers-is-a-chiropractors-touch-all-in-the-mind
---
About Dr. Eric Main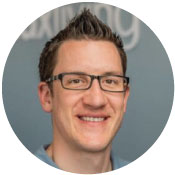 Dr. Eric Main earned a bachelor's in Exercise Science and a Doctorate from Palmer College of Chiropractic Florida. In college, Dr. Eric was constantly sick with sinus problems and allergies, and so he devoted his time to finding natural ways to alleviate his symptoms. After researching options to avoid back surgery, he found Chiropractic. He learned what was causing his back pain and about the spine and nervous system and how it controls the body. As soon as he started getting adjusted his pain subsided, and after hearing the truth about how the body heals, he made a shift in his career path to pursue Chiropractic.
Dr. Eric received advanced certification in spinal correction and nutrition along with extensive training on how to deliver the MaxLiving 5 Essentials® to unlock the body's innate desire to thrive and be healthy. He led patient care at a MaxLiving Health Center in Naples, Florida before moving back to Michigan and joining the team at RFC. Dr. Eric is married to his beautiful wife Courtney, and they welcomed their first son, Levi in March. Dr. Eric is Webster Certified, and Levi got his first adjustment at 40 minutes old!