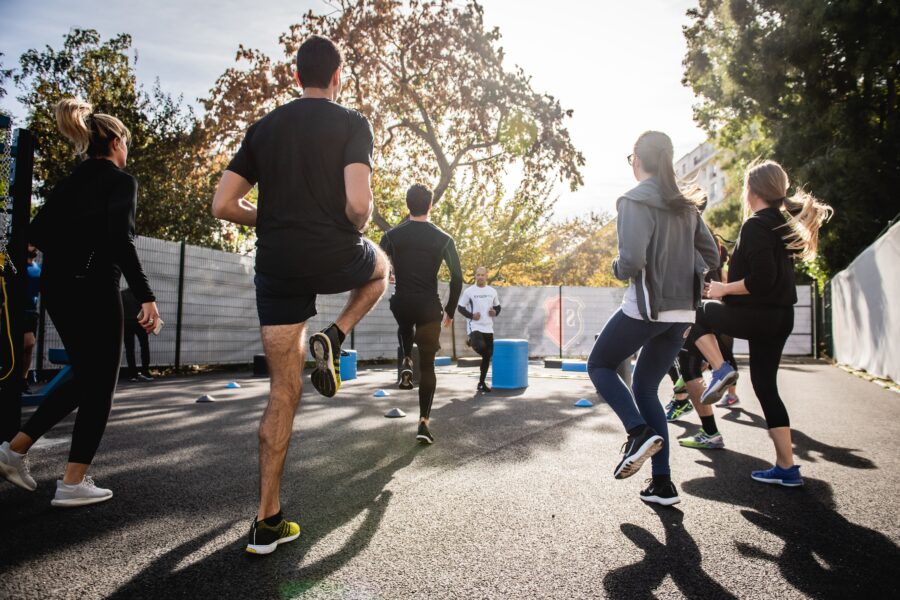 By:  Dr. Fred Roberto
Exercise is not just about looking good, it's a key ingredient in maintaining a healthy body and mind. Research has shown that the human body is genetically programmed to require a certain amount of exercise every day. This requirement has been present since the beginning of human existance.
Our ancestors were often required to engage in physical activity in order to find food and protect themselves from danger. Over time, the human body evolved to require regular exercise in order to function properly. Without adequate exercise, our bodies are at risk of developing a range of health problems.
One of the main benefits of exercise is that it stimulates the production of endorphins, which are chemicals in the brain that are responsible for feelings of happiness and wellbeing. Regular exercise has also been shown to reduce the risk of developing a range of chronic health conditions, including type 2 diabetes, heart disease, and obesity. Exercise also helps to increase bone density, which can reduce the risk of osteoporosis. Additionally, exercise helps to improve mental health as well by reducing stress and anxiety, and improving cognitive function.
While our bodies require exercise, the amount and intensity of activity needed can vary significantly from person to person. Some individuals may require more exercise in order to maintain their health than others. A general rule of thumb is to engage in at least 150 minutes of moderate exercise or 75 minutes of vigorous exercise per week, as recommended by the World Health Organization, but to get more bang for your buck, the research is clear that high intensity, short duration exercise has the most benefits in the shortest amount of time.  Dr. Fred Roberto developed the maxT3 program to bring this type of exercise to your living room.  Go to www.maxt3.com to get more information and experience the workouts that have transformed thousands of people since 2009.
In conclusion, the human body is genetically programmed to require exercise for optimal functioning. Lack of movement is an abnormal event for a genome that was programmed for movement. In other words, when the human body does not get the amount of movement it expects, it flips the genetic switches to a diseased state. Regular exercise has a multitude of benefits for both physical and mental health. So, it's high time we start taking this genetic requirement seriously and make exercise a part of our daily routine.